NYC with my girl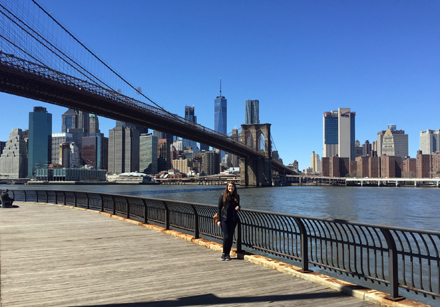 I returned on Monday night, after a glorious long weekend in New York City with Marissa. We hadn't had a mother/daughter trip since we went to Paris and London, the summer after her freshman year in college.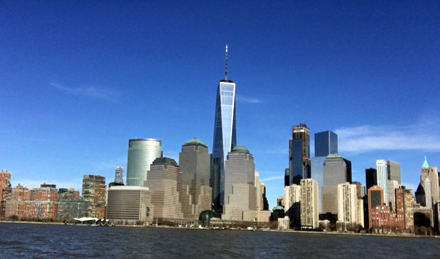 We had The Best Time!
The first morning, we went to LIVE with Kelly, where we saw Mandy Patinkin, Rashida Jones, Jason Statham, Kelly's charming and fun co-host for the week, Scott Wolf and even got to give high-fives to James Bond himself, Pierce Bronsan!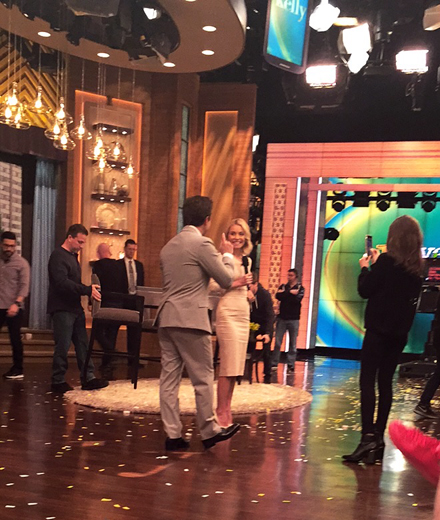 Kelly Ripa was adorable and everything you hope she would be; funny, quick-witted, beautiful and sweet to everyone on set and in the audience.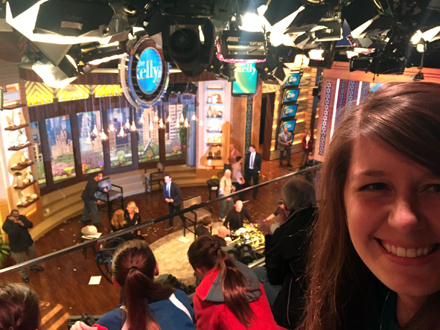 We were actually there for two shows. The live show on Thursday, when we sat in the front row. And again about an hour later for the taping of the Friday show, where we were up in the balcony. Both vantage points had their advantages. It was fun to be in the front, but there were often production crew and cameras blocking our view. It was great to be up high because we could easily see it all.
Throughout our stay, we were the typical NYC tourists. Well, with the exception of being slow-walkers. We are NOT slow walkers, who block New Yorker's bustling pace!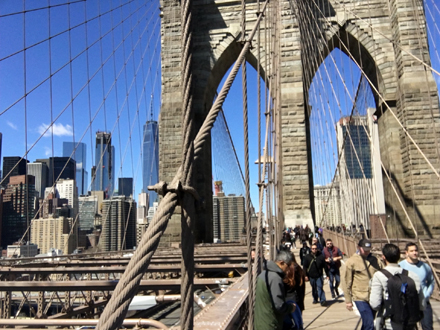 We walked across the Brooklyn Bridge.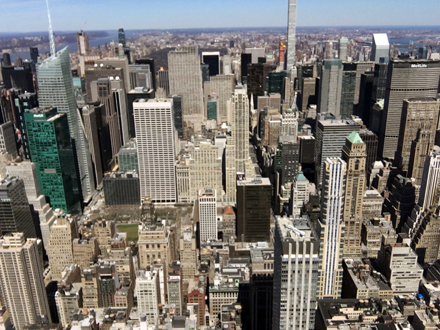 Went up to the 102nd floor of the Empire State Building.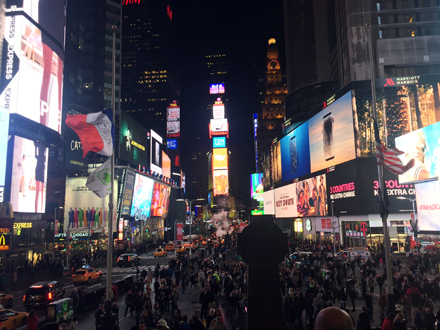 Checked out Times Square.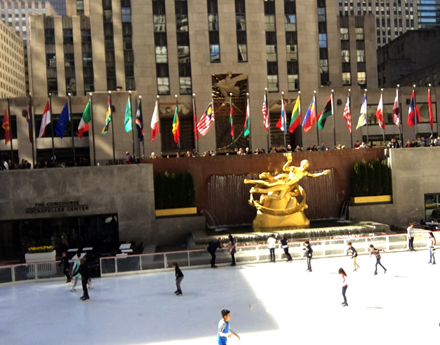 Visited Rockefeller Center.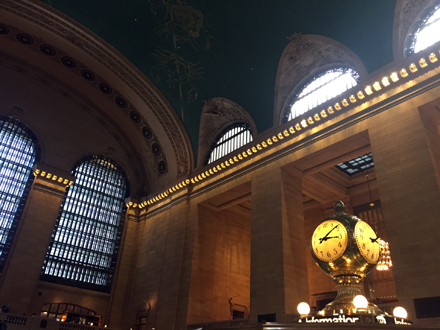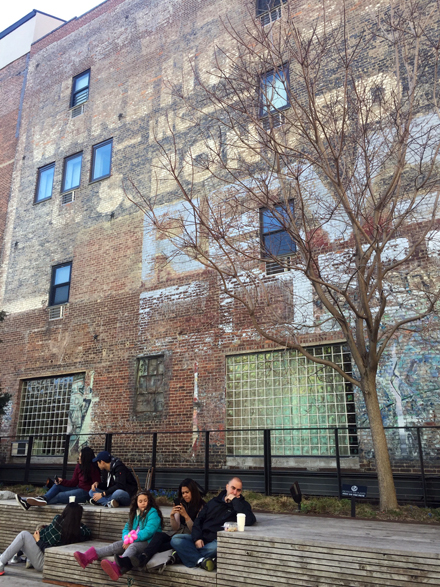 Walked on the High Line.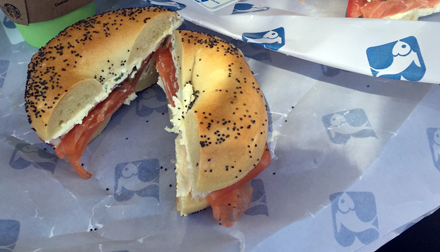 Went in search of The Perfect New York Bagel.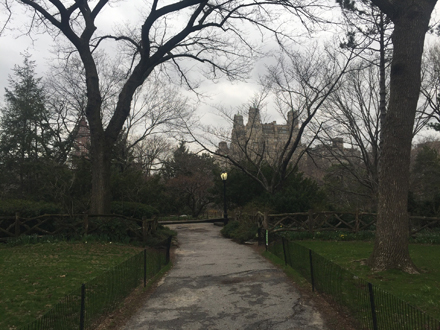 Strolled through Central Park.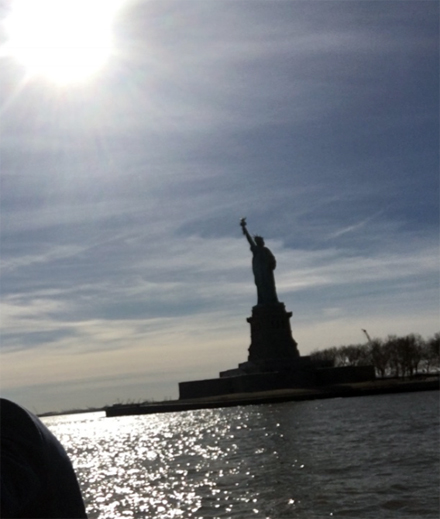 Took a boat ride to see The Statue of Liberty.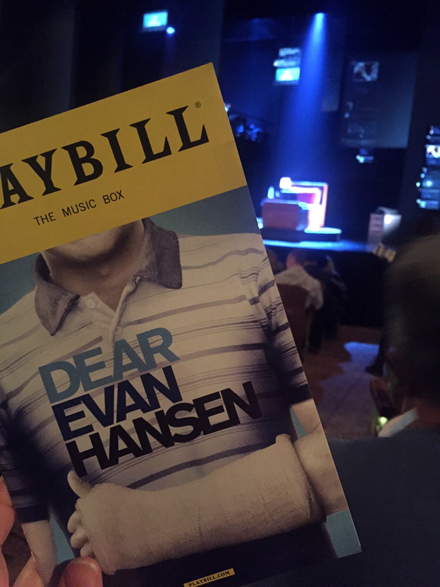 Saw an absolutely fantastic Broadway show –  Dear Evan Hansen. A MUST SEE!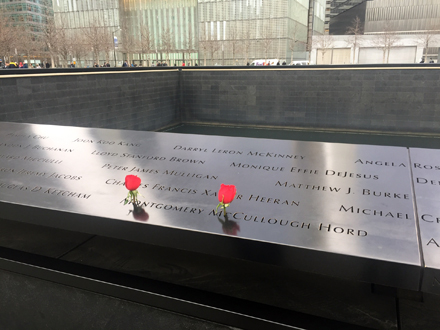 And cried our way through the 9/11 Memorial and Museum, finding both heartbreak and inspiration on that hollowed ground.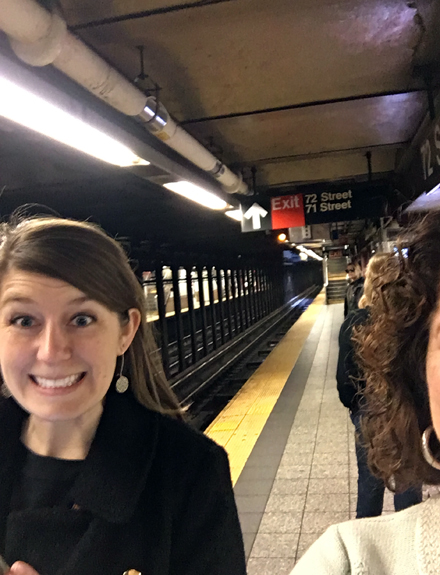 Of course, through it all, the best part was spending time with my girl, who, by the way, is the Queen of getting us from one place to another though the subway!
xoxo