party prepping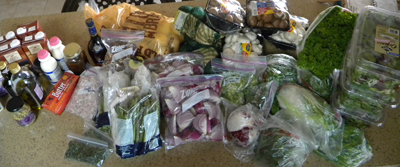 I've been prepping for a sit-down birthday party dinner for 30 that I am helping my friend, Peggy, throw for her sister, Terrie.  More on the party and the sisters later…
All I have time to post today are pictures of what prepping for a sit-down dinner for 30 kinda looks like.  It looks like a lot of food!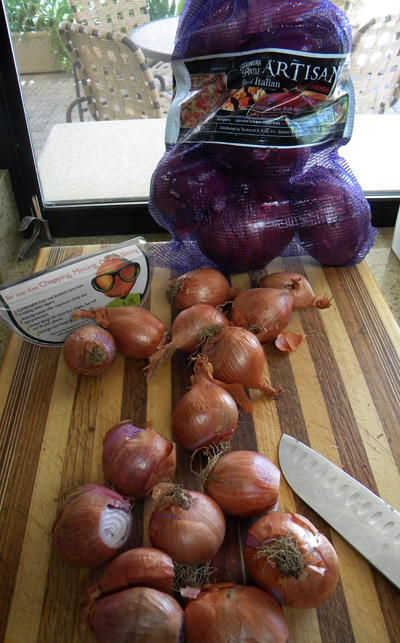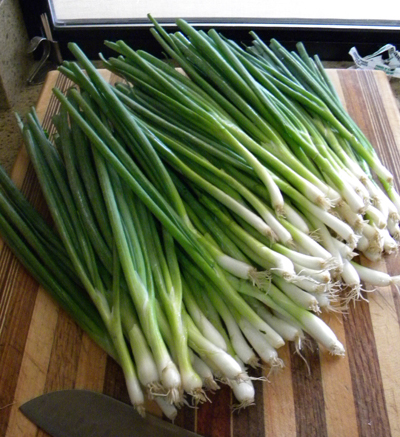 So many red onions, shallots, and green onions to peel and cut.  Thankfully I have onion goggles.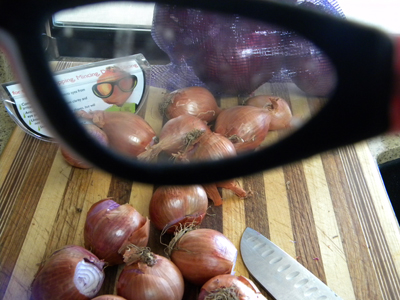 The last time they were used was during kids' classes in June… I guess they weren't cleaned before they were put away… disgusting…. actually, now that I think about it, this is how my sunglasses usually look!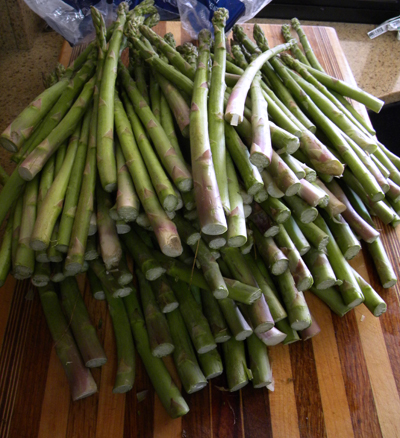 Then there are the 6 pounds of asparagus to trim…
And all this thyme that needs to be stripped from the stems.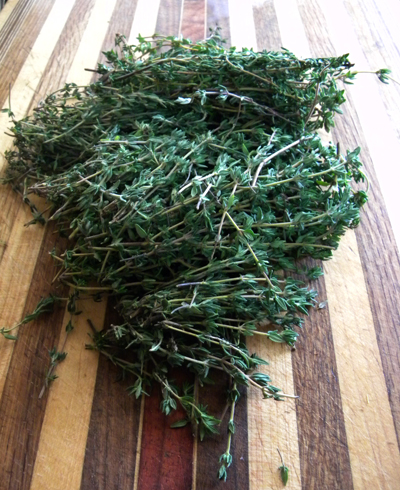 But look at all these great trimmings for the compost bin!
It is going to be a wonderful party… OK, enough talking about it – back to work.