worth repeating
This is a recipe I posted nearly four years ago, very soon after the birth of this blog.
Since it's been so long and is buried deep in the archives, I feel it's time to remind you about the summertime goodness and refreshment of my cucumber martini.
Cool cucumber, tart lime, luscious lime-simple syrup, herbal gin, and a boat full of ice  …  what more could a parched girl living in a sweltering, arid, suffocatingly hot, dry, scorched, oven-like desert want?
OK, honestly, maybe a bowl of ice cream … but even without the ice cream, this cocktail will do just fine!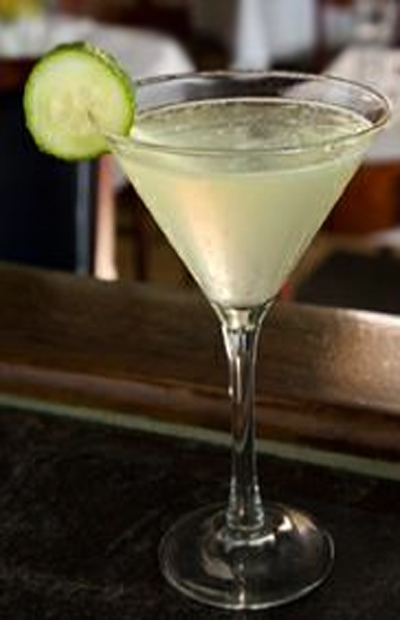 Cucumber Martini
4 ounces (1/2 cup) Bombay Sapphire gin
8 peeled thick slices of English cucumber
2 ounces (1/4 cup) cold lime-simple syrup*
Juice of 2 large limes
Ice   (And plenty of it – in my opinion, martinis NEED ice crystals floating on top!)
Lime wedges and unpeeled cucumber slices for garnish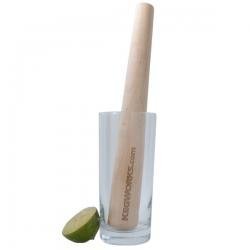 Place the gin and cucumber slices in a martini shaker. Muddle ** until cucumbers are very well crushed.
Add the lime-simple syrup, lime juice, and ice, shake well, really well! Then, using the strainer of the shaker, strain either straight up into a chilled martini glass or over ice in a "rocks" glass.
Garnish with a lime wedge and cucumber slice.
Makes  2

Tips: Simple syrup is just that – simple. There are several thicknesses of simple syrup and they have different uses.
Thin simple syrup -3 parts water to 1 part sugar, is used to glaze cakes and cookies.
Medium simple syrup – 2 parts water to 1 part sugar, is used to sweeten iced tea and make lemonade.
Thick simple syrup – 1 part water to 1 part sugar, is used to glaze candied fruits and is the basis of cocktails such as this one.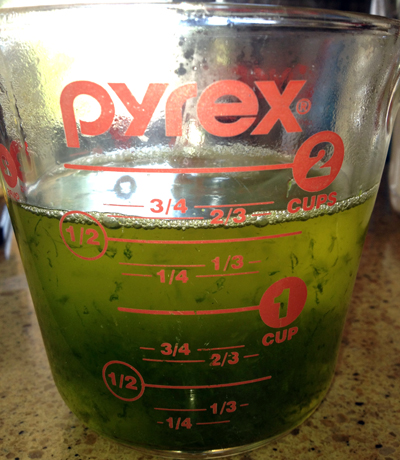 * To make the Lime-Simple Syrup: Bring 1 cup of water to a boil. Stir in 1 cup granulated sugar and the zest of 2 to 4 limes, turn the heat to low, and stir until the sugar dissolves completely, it'll take only a minute or two.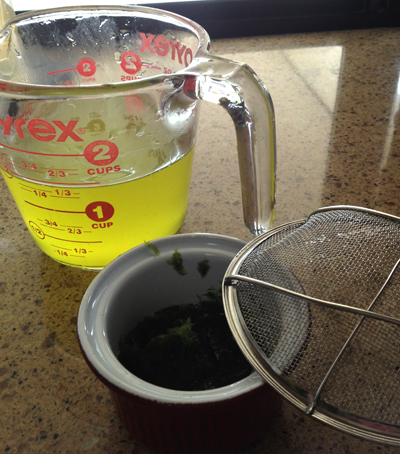 Refrigerate until cold, then strain out the lime zest and use for cocktails.
Syrup lasts about 2 weeks, covered and refrigerated.
See … it's so simple! 
** To "muddle" is to combine ingredients by pressing them with a muddler before adding the majority of the liquid ingredients. A muddler is a long pestle-shaped bar tool that is commonly made of wood but can be found in stainless steel or plastic with teeth on the bottom. The wooden variety works well with more delicate herbs such as mint in a mojito. While the variety with teeth really works well for this drink and others that have fruits to be crushed. Both types can be easily found through Google or on Amazon and cost around $8 to $10.