overdone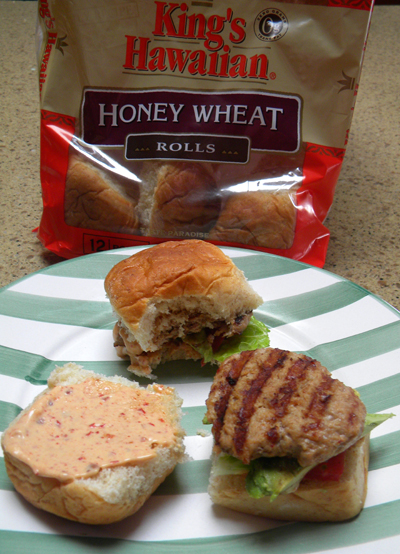 I've made these sliders so many times in the past couple of weeks, that I'm afraid they've worn out their welcome. When I first made them, all family members were clamoring for more. So I made them again and everyone raved. After FINALLY freeing the house of all things "Christmas" yesterday, I served them again, and this time… the response was barely lukewarm. Oh well, onward and upward.
Give them at try, at least once, I'm sure your family will be delighted. BTW, the reason for the odd amount  (1 1/4 pounds) of ground turkey – is that is what our grocery stores sell as package size, but if you find a 1 pound package, that is fine too. And the buns that I find most readily available are of the King's Hawaiian Bread variety. I kinda like the sweetness of the bread against the spiciness of the chipotle. Perfect yin-yang.
Chipotle Turkey Sliders with Chipotle Mayo

Chipotle Mayo
1/2 cup prepared mayonnaise
1 canned chipotle pepper in adobo sauce
2 extra teaspoons adobo sauce
Salt and freshly ground pepper
Sliders
1. 25 pounds ground turkey
1/2 teaspoon ground cumin
1 teaspoon Worcestershire sauce
2 chipotle peppers
Salt and freshly ground black pepper
6 mini burger buns or small soft dinner rolls, warmed in the oven
1 avocado, peeled and sliced
Lettuce and tomato, as toppings
Mayo: Place mayonnaise, chipotle, and adobo sauce in a food processor and puree until smooth. Transfer to a small bowl; cover and refrigerate. (There is no need to wash out the processor bowl before the next step.)

Sliders: Place ground turkey with cumin, Worcestershire sauce, and chipotle peppers in the bowl of a food processor. Process until well combined. Divide the turkey into 8 equal portions and, using your hands, shape it into 8 small burgers. Season burgers with salt and freshly ground black pepper.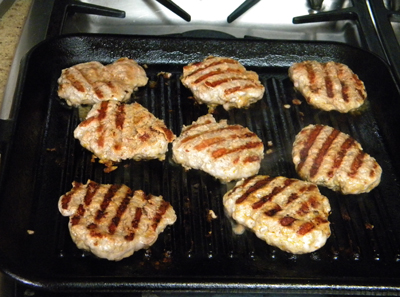 Heat a grill pan over high heat. When hot, place the burgers in the pan and cook until the turkey is done and a thermometer inserted into the center registers 165 degrees, about 3 to 4 minutes per side.
Place the sliders on mini burger buns that have been spread with chipotle mayonnaise. Top with avocado slices, lettuce, tomato, and any other desired toppings.
Makes 8