up your box cake mix game
My son, Connor, celebrated his 29th birthday on Sunday. He requested a chocolate cake. Even though I hate to bake, I generally make cakes from scratch. Instead, I decided to use a box mix and share a secret on how you can use a cake mix and make it as rich and fancy as any scratch cake.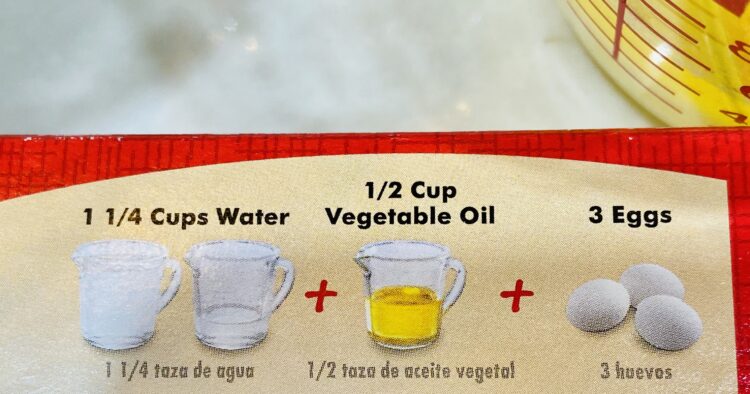 To do this, you are going to substitute and increase these basic cake mix add-in ingredients.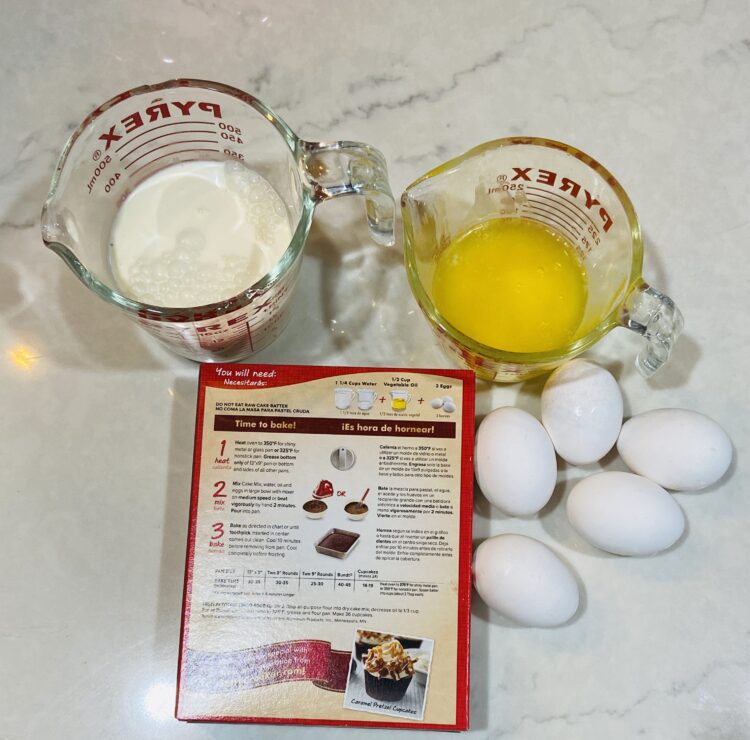 Use the same amount of milk or half-and-half in place of the water.
Substitute the same amount of melted unsalted butter for the vegetable oil.
Increase the number of eggs from 3 to 5. Follow the directions on the box for mixing and baking.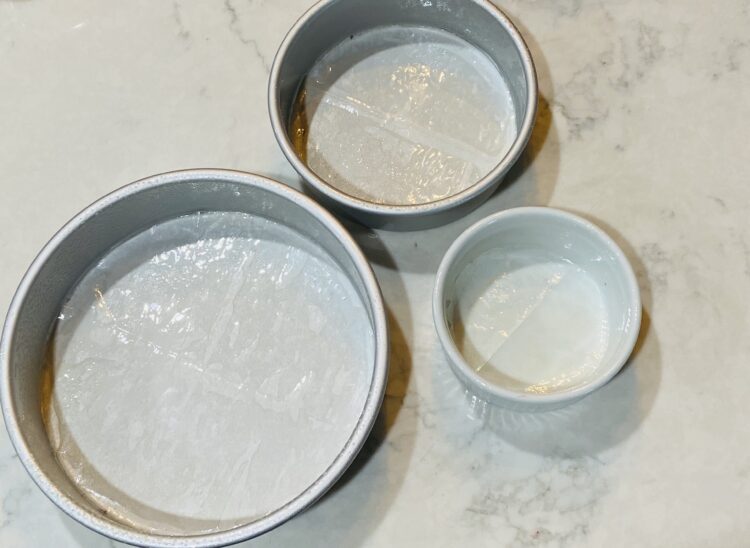 Another change I made was to use one 8-inch cake pan, a 6-inch cake pan, and a 4-inch ramekin in place of the usual two 8-inch round cake pans.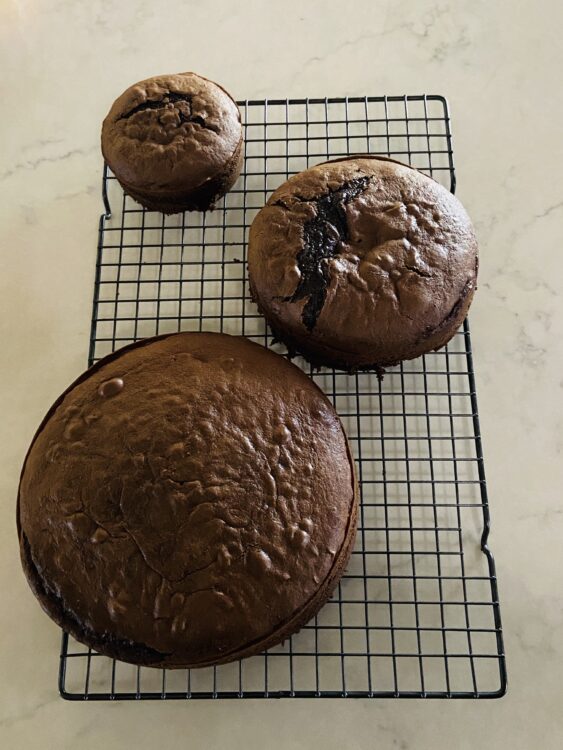 Of course the baking times for the smaller pans needed to be adjusted.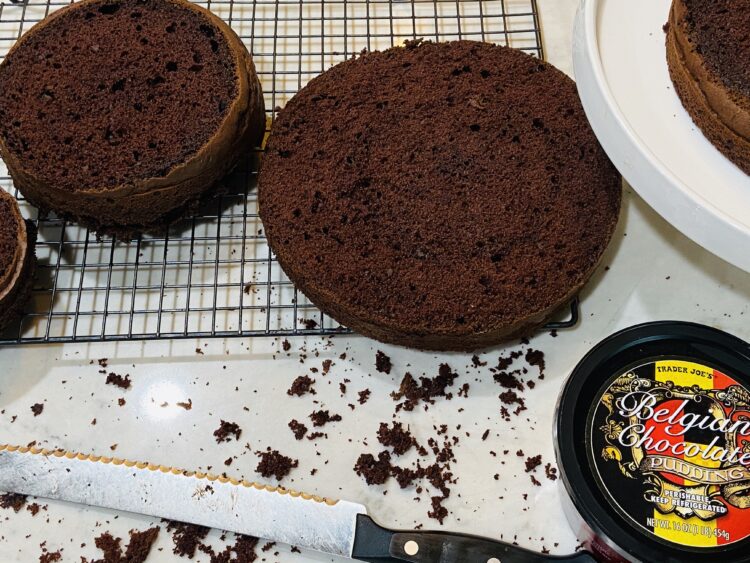 Once the cake layers were cool, I sliced off the tops to even them out and then cut each cake layer in half horizontally.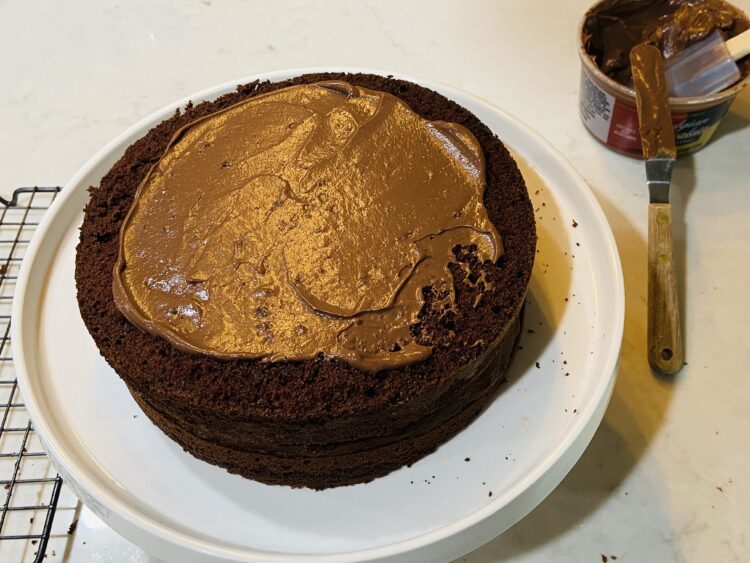 Next, each layer was spread with chocolate pudding purchased at Trader Joe's, leaving about 1-inch bare.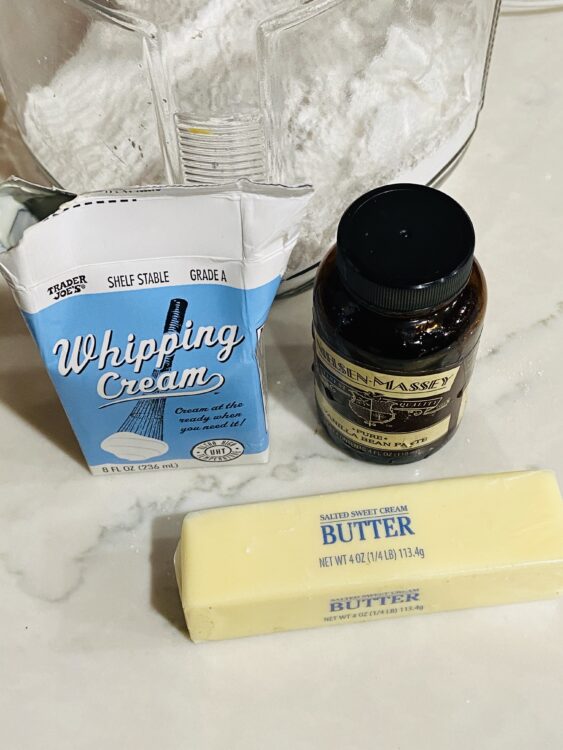 A simple buttercream frosting consisting of softened butter, powdered sugar, vanilla bean extract and enough cream to make it smooth and spreadable was made.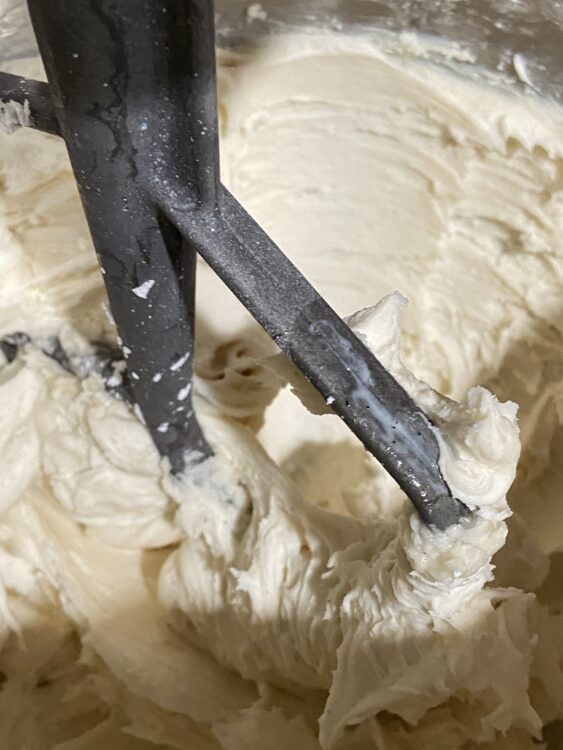 Chocolate-filled Oreos were pushed around the layers and it was served with cookies and cream ice cream.
Most importantly, Connor loved it! Happy Birthday, Connor. Love you! Mom xoxo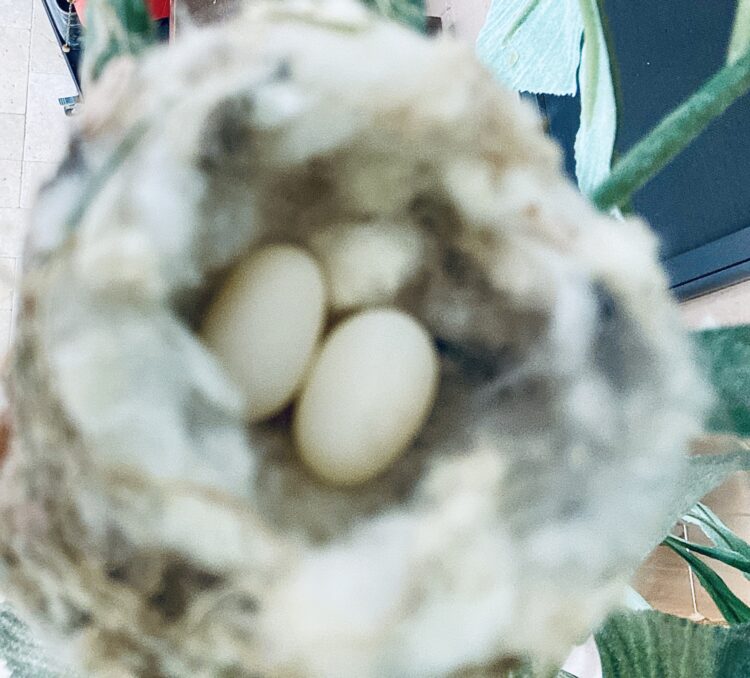 Note– Hummingbird nest update: Two itty bitty eggs! Hopefully, the next update will be in 10-12 days.

According to Google: "Hummingbird eggs are about the size of navy beans. Most females lay two eggs, which they incubate for 15 – 18 days. Juvenile hummingbirds fledge (leave the nest) 18 to 28 days after hatching."