today – only leftovers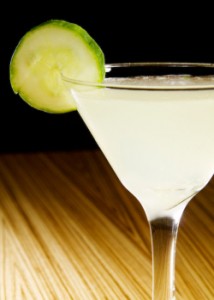 I'm wondering how long this new feeling I'm experiencing will last? "What feeling?" you ask – Guilt, that's what! It's 11:15 PM and although I've worked diligently on the blog off and on all day (setting up links and learning new things- thanks, as always, to Cyndi)
I have yet to post anything for the day. I don't bother much with the emotion of guilt, I don't find it to be very productive, so this is a new feeling for me! Honestly, I really am having a great time and am so excited about my 9-day-old blog in fact my horoscope – I'm a Scorpio – has been crazy dead on. Today's for example:
"You're feeling wonderful. Exhilarated, excited and anxious for all new things to happen. Well here's a newsflash: just thinking about change – the way you are – means it's already started. Everything begins as a thought – as an idea – right? So now your only job is to get the show on the road with some action. Map out a battle plan on paper and get it started."
WOW! Anyhow besides slaving away on the "inner workings" of this site, I was also messing with my cable/TiVo connection for a larger part of the morning… sometimes all this techno stuff just really ticks me off. After doing back-bends, restarts, consulting TiVo.com, and finally having to call them twice, it all came down to unplugging it all (TV, TiVo box, cable box, and VCR) waiting 10 seconds, and plugging it all back in so it could all reboot and be happy again. That's all it took! And honestly, that is what I usually think of first, WTH?!
The day wasn't a total loss though, because I enjoyed a wonderful "end of the summer ladies-who-lunch" date at Lon's with Barbara Fenzl and Kim Howard, my "Cooking Partners in Crime."  So hurray for that! Anyhow, since we only had leftover salmon, peppers, and pesto available for dinner, I will just have to put up a cocktail recipe for today!
My BFFs, Peggy and Anne, and I discovered this great drink at Ocean Prime Restaurant back in the late summer of '08, on a girl's night out. I served it at a Christmas party in mid-December and then in January, I shared it with my other BFFs, Jen and Jeff – who live in Illinois. We hadn't had it again until this month, twice now! First with Peggy and Anne a couple of weeks ago and then again last night with the Froggatt's at our Basil & Bay dinner. I know it sounds like a strange combo, but after serving it to more than about 3 dozen different people, I haven't found one person who does not absolutely love it- so don't knock it till you try it!

Cucumber Martini
2 ounces Bombay Sapphire gin
4 thick peeled slices of English cucumber
1-ounce cold simple syrup
Juice of 1 large lime
Ice   (And plenty of it – in my opinion, martinis NEED ice crystals floating on top!)
Lime wedges and/or unpeeled cucumber slices for garnish
Place the gin and cucumber slices in a martini shaker. Muddle until cucumbers are very well crushed.
Add the simple syrup, lime juice, and ice, and shake well, really really well! Then, using the strainer of the shaker, strain either straight up into a chilled martini glass or over ice in a "rocks" glass.
Garnish with a lime wedge and cucumber slice.
Makes 1 or 2 – depending on the type of glass you use
Tips: Simple syrup is just that – simple. There are several thicknesses of simple syrup and they have different uses. Thin simple syrup -3 parts water to 1 part sugar, is used to glaze cakes and cookies. Medium simple syrup – 2 parts water to 1 part sugar, is used to sweeten iced tea and make lemonade. Thick simple syrup – 1 part water to 1 part sugar, is used to glaze candied fruits and is the basis of cocktails such as this one.
Bring 1 cup of water to a boil. Stir in 1 cup granulated sugar. Turn the heat to low and stir until the sugar dissolves completely, it'll just take a minute or two. Refrigerate until ready to use. The syrup lasts about 2 1/2 to 3 weeks, covered and refrigerated. See – simple!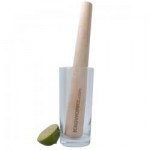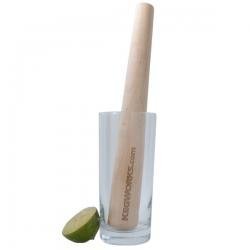 To muddle is to combine ingredients by pressing them with a muddler before adding the majority of the liquid ingredients. A muddler is a long pestle-shaped bar tool that is commonly made of wood but can be found in stainless steel or plastic with teeth on the bottom. The wooden variety works well with more delicate herbs such as mint in a mojito. While the variety with teeth really works well for this drink and others that have fruits to be crushed. Both types are easy to find through Google or on Amazon and cost around $6 -$8.