the avocado dilemma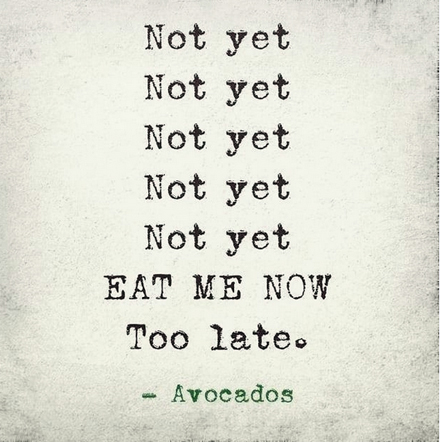 Ripe avocados were an incredible challenge to find in Quebec. On the day we arrived, Monday the 13th, we went to the grocery store directly from the airport. We bought 8 avocados and they were rock hard. Kim also bought 3 bananas.
Did you know that the way to speed up the ripening of an avocado is to put it in a brown paper bag with a banana?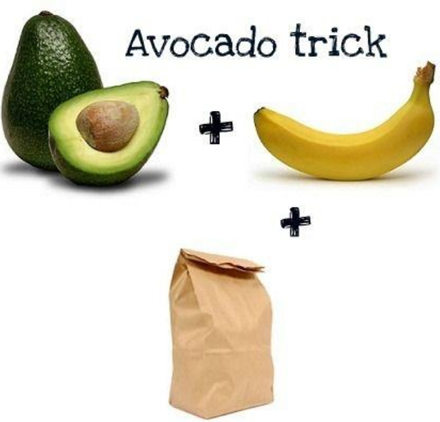 Yep, ripe bananas release ethylene, the hormone that triggers ripening in mature fruit, so placing one in a closed paper bag with your under-ripe avocados will speed up the process.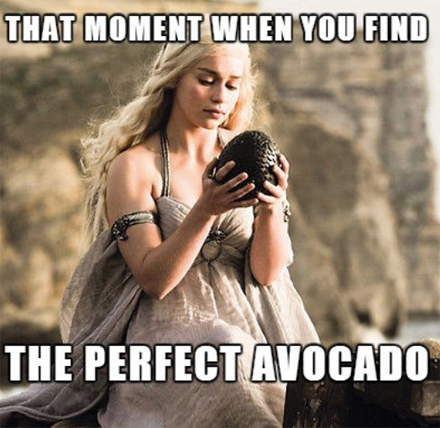 At least it does in AZ, not so much in Canada. When I left on Tuesday morning, (8/21) those darn avocados were still hard as rocks!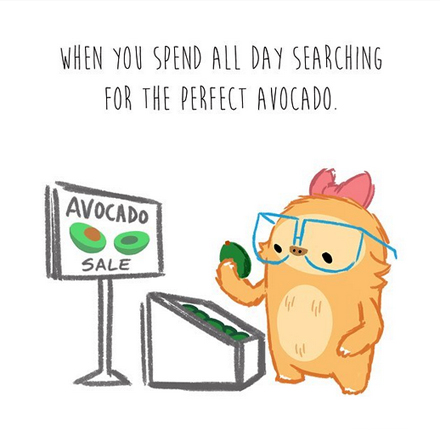 Thankfully, we went to the farmer's market in Ottawa mid-week and found 6 ripe avocados. I used 2 of them for this recipe and the other four in the guacamole I posted yesterday. Unfortunately, I forgot to pick up purple leaf lettuce, so please use your imagination and pretend it's there, mixed in the butter lettuce.
Asparagus, Avocado, and Burrata Salad
Dressing
1/4 cup olive oil
Juice from 1 lemon
2 tablespoons plain Greek yogurt
1 Haas avocado, peeled, pitted, and sliced
4 large mint leaves
1 teaspoon salt
1/2 jalapeño, flesh only, no seeds
2 teaspoons poppy seeds
Salad
10 spears asparagus, tough ends snapped off
1 head of purple lettuce, washed and spun dry
1 head butter lettuce, washed and spun dry
1 Haas avocado, peeled, pitted, and sliced
1 ball of burrata
1 cup cherry tomatoes, halved
Freshly ground black pepper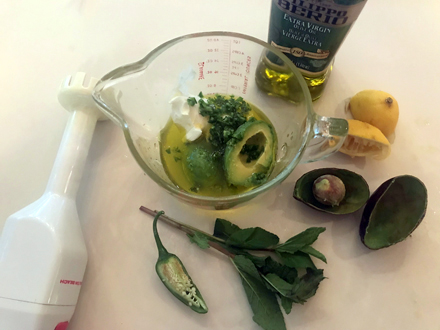 Dressing: Place the olive oil, lemon juice, yogurt, avocado, mint leaves, salt, and jalapeño in a blender or food processor. Blend until smooth. Taste and adjust salt as needed.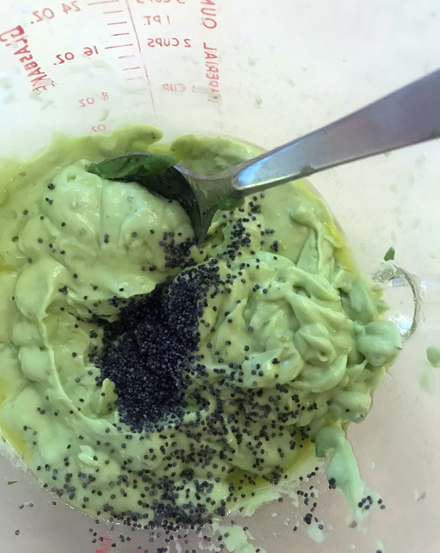 Transfer to a bowl and thin with 3 or 4 tablespoons of water, whisk to mix well. Then mix in poppy seeds.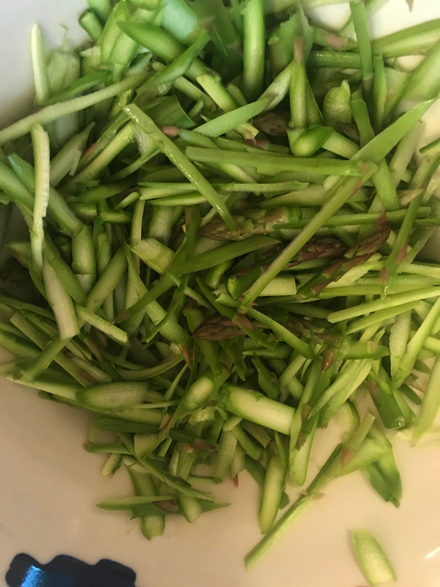 Salad: Snap off the tip of each asparagus spear, and place it on a plate. Use a vegetable peeler to shave the remaining stalk. Place the shaved asparagus on the same plate as the tips and set it aside.
Line the rim of a large platter with about half of the red and butter lettuce leaves. Tear the remaining leaves into bite-sized pieces.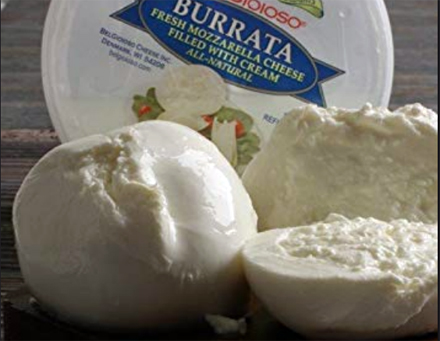 Place the torn lettuce into a bowl and toss with about half of the dressing. Mound the dressed lettuce in the center of the platter. Top with the shaved asparagus, and avocado, and then slice the burrata over the dish. Top with cherry tomatoes, drizzle with more dressing, give a few hefty grinds of black pepper and serve immediately.
Serves 4 to 6