talk, talk, talk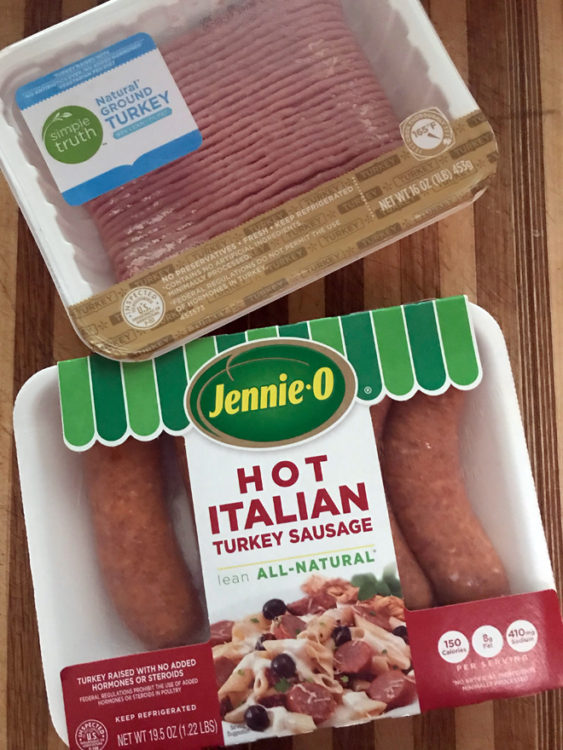 I have so much to tell you about this simple brown, dump, and walk-away turkey chili recipe. It's so easy that I shouldn't have anything to share, but somehow…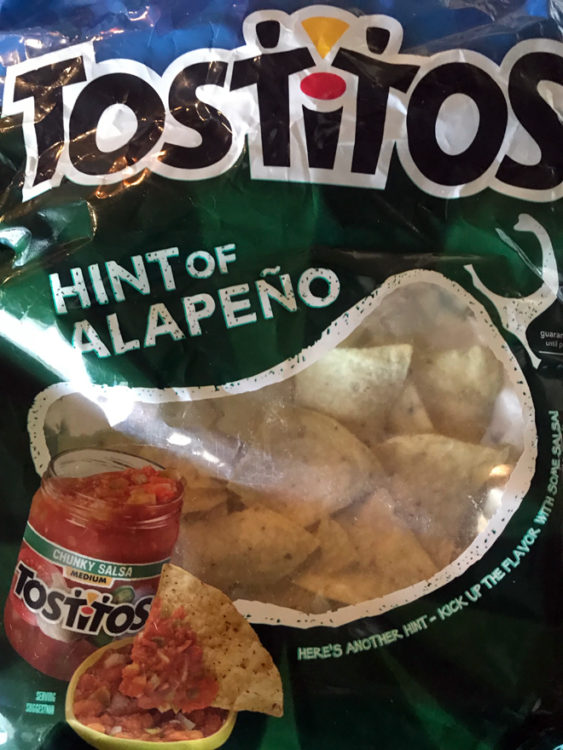 The first thing is these chips! They are so good that I am never buying them again. I've made the chili twice a week and I've gone through two bags of these devilishly yummy chips. Five pounds on the hips later and nope, I'm done with them! So take that, Tostitos Hint of Jalapeño.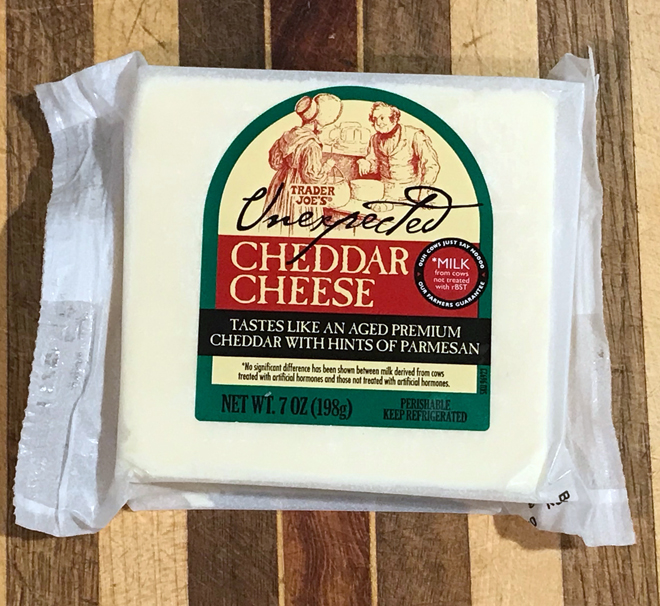 Next is this cheese. I hope that all Trader Joe's lovers, like myself, know about TJ's Unexpected Cheddar. It is the bomb! It makes me unsatisfied with plain old cheddar now. There is just something about this cheddar-Parm combo that makes me happy. The texture isn't great for slicing, it is a bit crumbly, but I don't care, I use it on Harmony Boards anyhow just to spread the love.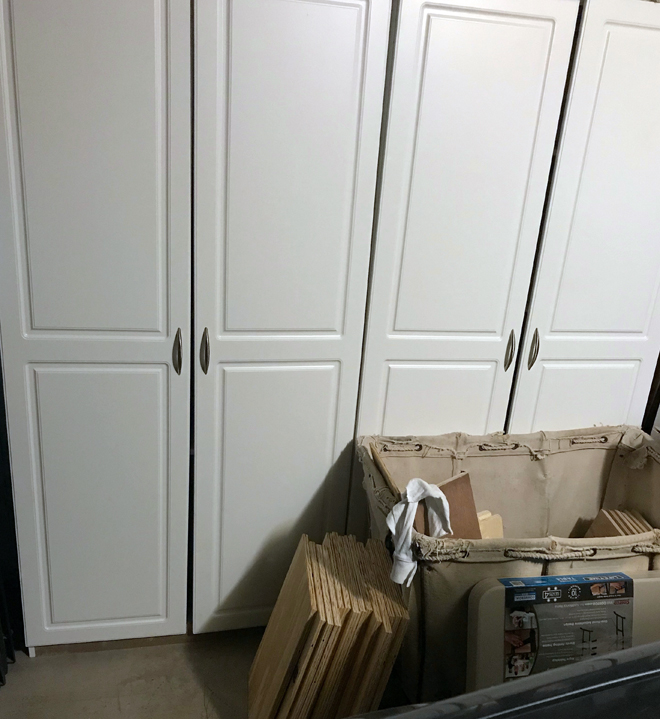 Now for an explanation as to why I used a slow cooker instead of my Instant Pot for this chili. Laziness is the simple reason. Both my slow cooker and Instant Pot are in this cupboard on the left in my garage. The day before I made the recipe for the first time, I'd bought a bunch of wood for Harmony Boards. The sanded, branded and oiled boards that are ready to go are in the rolling bin to the right. The new wood is stacked against the bin and is blocking half of the cupboard. The Instant Pot is behind that locked door on the right and the slow cooker is behind the unblocked door on the left. That's the reason. You could easily use an Instant Pot for this recipe and cut out the step of browning the meat in a skillet and brown it directly in the pot.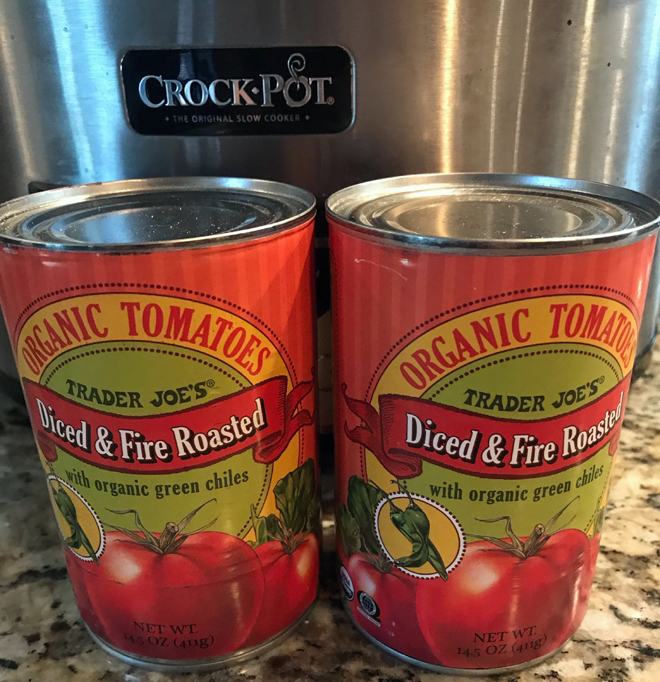 Lastly, I want to share a "Grandma Tip" that I've always assumed everyone knows and uses. And that is when you use canned food, such as the diced tomatoes used here, and you have a liquid that is also added to the dish, such as the water in this recipe, you pour the liquid into the empty can to wash out the can and get every little bit of the food out. You do that, right? If you don't then your grandma or mom messed up. You need to do that. And in the case of this recipe which uses two cans of tomatoes, you add the water to one of the cans and then pour it into the other can to wash it out and then pour it into the slow cooker.
See, I had a bunch to share! Now on to this delicious recipe! I love it because the addition of tortilla chips at the end gives it a hint of tamale taste. YUM!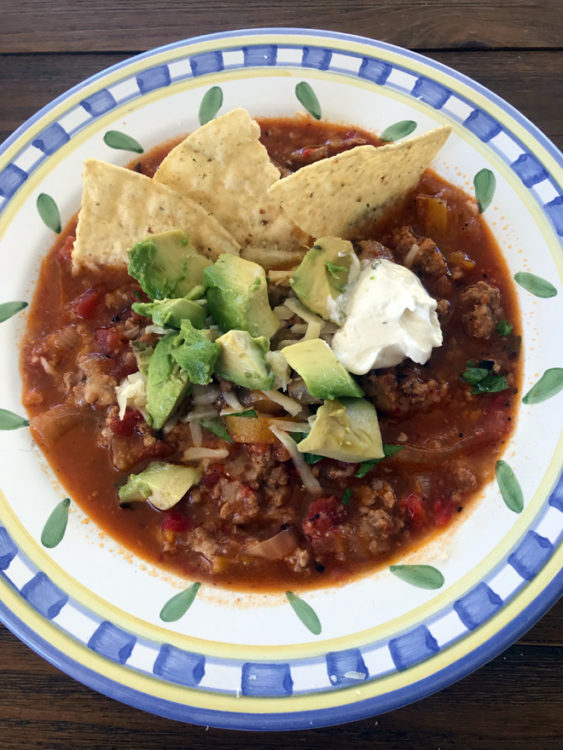 Slow-Cooker Easy-Breezy Turkey Chili
1 pound ground turkey
1 package (approx 16 – 20 oz) hot Italian turkey sausage, casings removed
Two 14.5-ounce cans of fire-roasted and diced tomatoes
1 onion, peeled and thinly sliced
1 red bell pepper, cored and thinly sliced
1 yellow or orange bell pepper, cored and thinly sliced
3 garlic cloves, peeled and minced
1 heaping tablespoon ground chili powder
1 tablespoon ground cumin
1 teaspoon ground Aleppo pepper
1/2 teaspoon salt
1 ½ cups crushed tortilla chips, plus whole chips for garnish
1/2 cup minced cilantro plus more for garnish
Sour cream, garnish
Shredded cheddar cheese, garnish
Diced avocado, garnish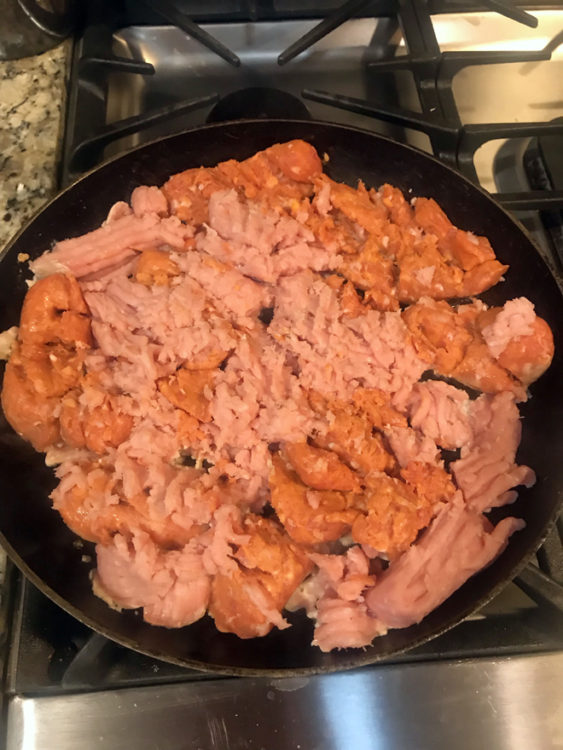 Heat a large skillet over medium heat, add the oil, and brown the ground turkey and sausage, stirring to break up the sausage.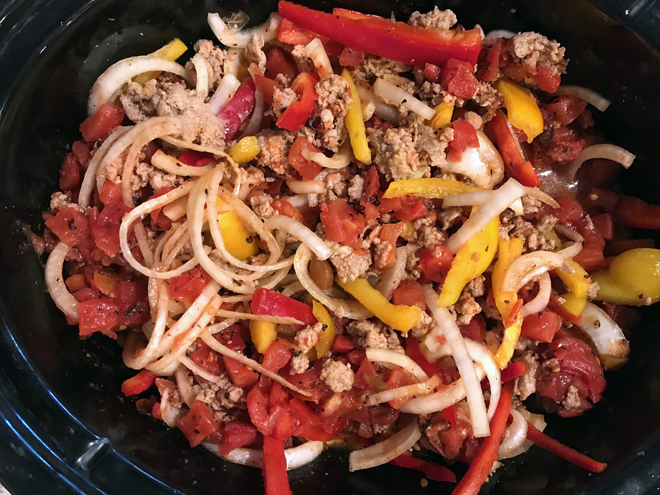 Transfer turkey to a slow cooker and stir in the tomatoes, onion, and peppers. Add the chili powder, cumin, Aleppo, and salt.  Stir in 2 cups of water (or 1 tomato can full of water) cover and cook on low for 6 hours or high for 3 ½ hours.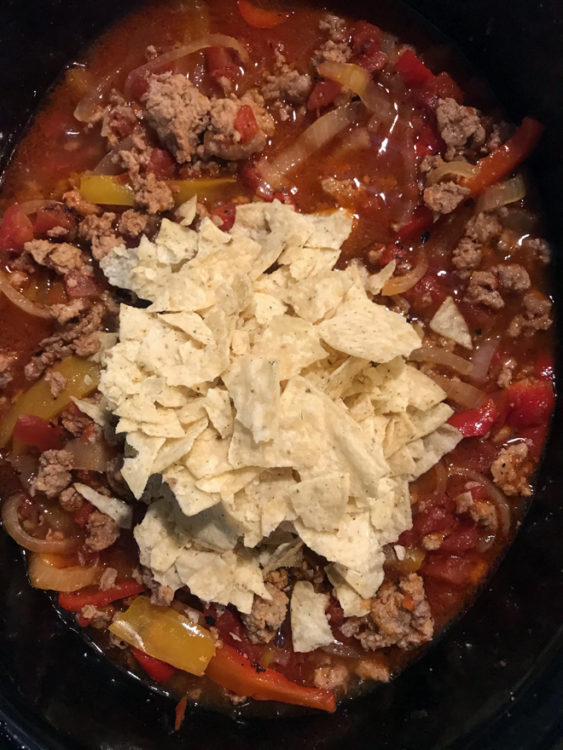 Turn off the heat and stir in the crumbled chips and let stand for about 10 minutes.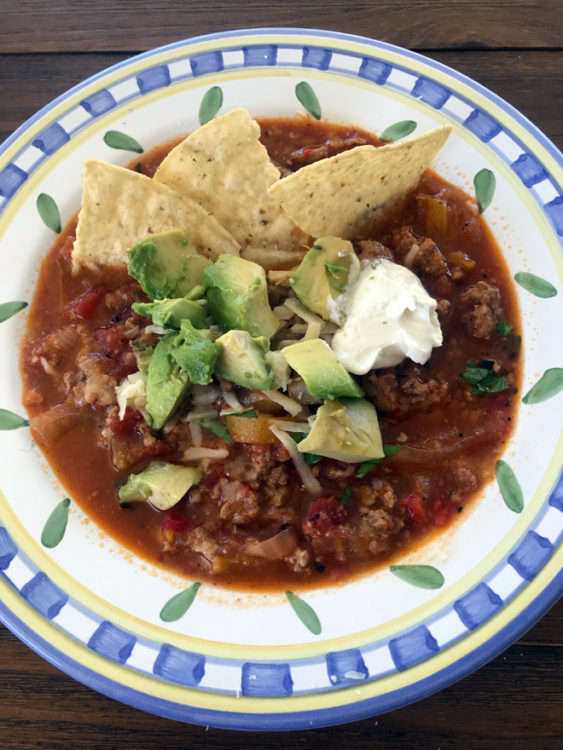 Ladle into bowls and garnish with cilantro, sour cream, cheddar cheese, avocado, and a couple of  whole tortilla chips
Serves 8