Sweet 'n Spicy Meatballs
Some people may think I was crazy to host two bridal showers in as many weeks. Crazy like a fox is what I say!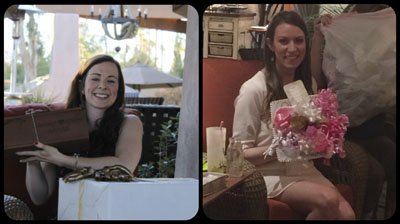 The shower that Abigail, Kaley, Alyse, and Marissa threw for Lindsey left me with a bounty of items and ideas to use for Megan's shower, two weeks later.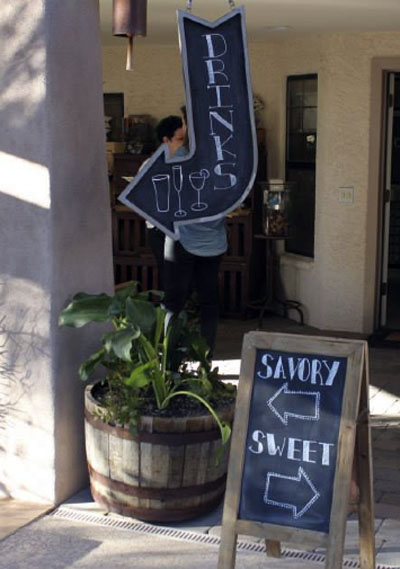 Kaley did such a beautiful job with the chalkboard art that I immediately knew I'd be using it again!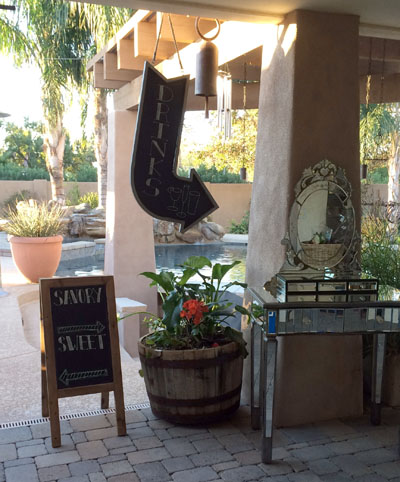 Abigail left behind a wonderful bulletin board where she had guests write words of sage advice for the bride-to-be, Lindsey.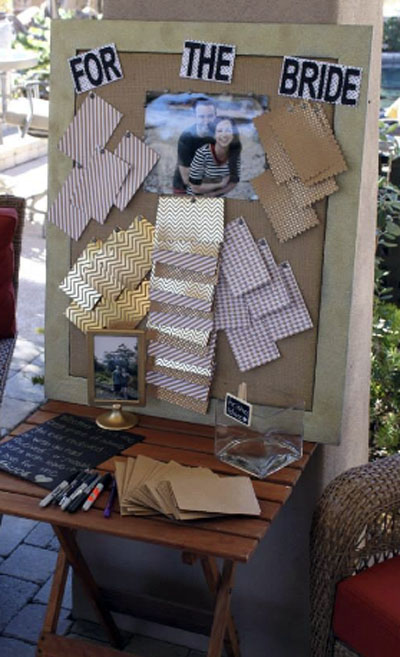 I just had to recycle it for Megan's shower, as seen on the left edge of the photo below.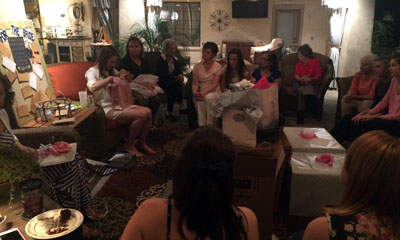 Then there were the "Welcome" and "Presents" banners that Abigail made.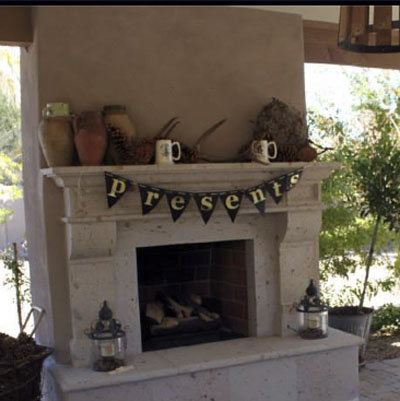 Yes, I reused them as well.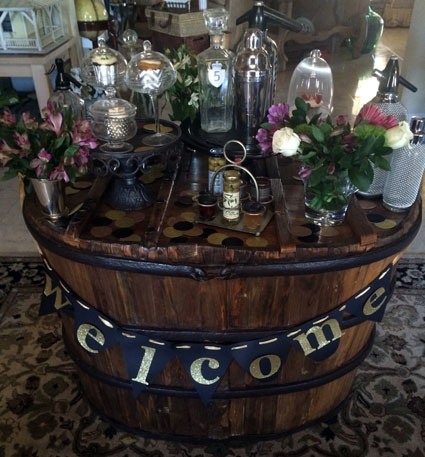 So, as you can see, hosting two versions of the same sort of party in a short amount of time is easier than hosting just one!
Here is another appetizer from Megan's shower.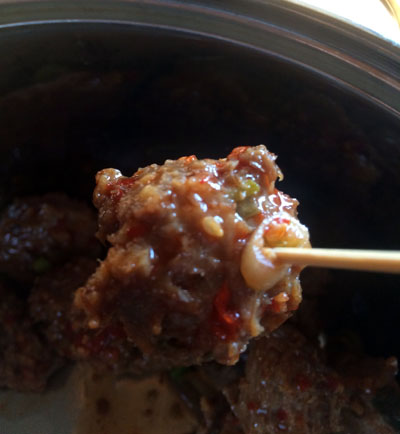 Korean-Style Meatballs with Sweet and Spicy Glaze
Meatballs
1 pound ground turkey
3 tablespoons soy sauce
1 tablespoon minced fresh ginger
1 teaspoon sesame oil
1/2 teaspoon fish sauce
2 garlic cloves, peeled and minced
1 green onion, thinly sliced
1 serrano chile, seeded and minced
1/3 cup panko breadcrumbs
1 egg white, lightly beaten
Salt and freshly ground black pepper, to taste
Glaze
1/4 cup chili garlic sauce
1/4 cup sweet chili sauce
2 tablespoons seasoned rice wine vinegar
1 tablespoon sesame oil
2 teaspoons soy sauce
Garnish
Thinly sliced green onion
Toasted sesame seeds
Preheat oven to 375 degrees. Line a baking sheet with parchment, foil, or a Silpat mat.
Meatballs: Place all the meatball ingredients into a large mixing bowl and mix together until well blended. (See the tip at the bottom of the post about adding salt and pepper "to taste" when working with a raw meat mixture.)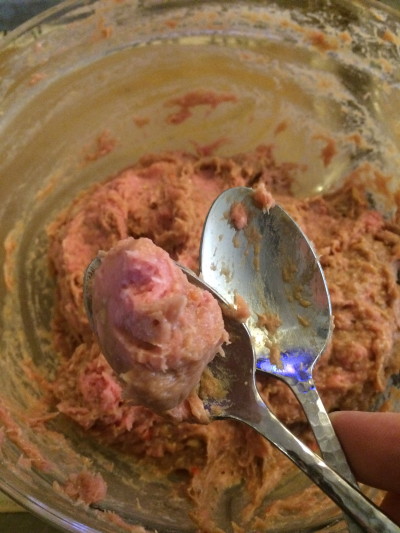 The mixture is too sticky to use your hands to shape, so use two small spoons to form the turkey mixture into cocktail-size meatballs and place them close together onto the prepared baking sheet.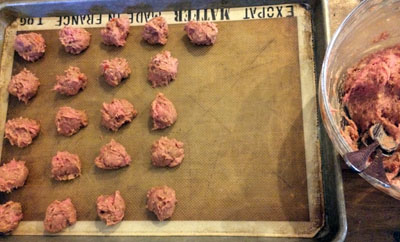 Bake in preheated oven for 15 to 18 minutes or until cooked through.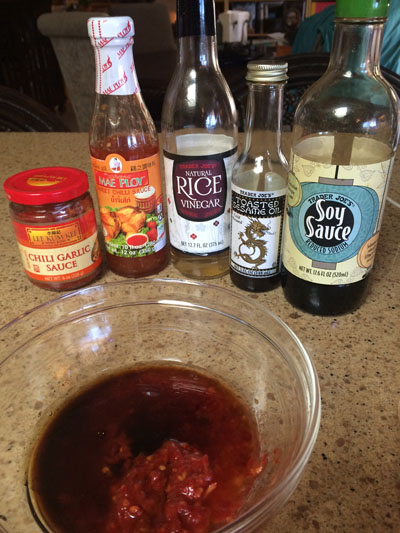 Glaze: Place the glaze into a small mixing bowl and whisk together until well mixed.
Meatballs and glaze may be prepared up to a day ahead.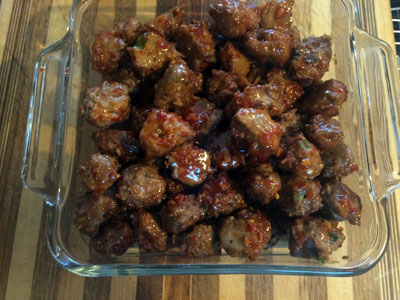 When ready to serve, preheat oven to 250 degrees and place meatballs in a Pyrex dish, toss in the glaze, cover with foil, and heat for at least 20 minutes before transferring to a bowl to serve.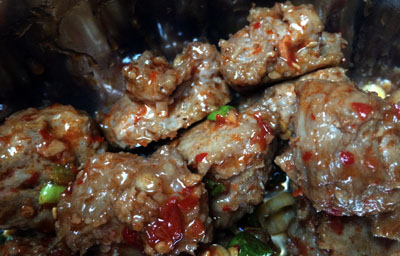 Makes about 50 meatballs
Tip: When a recipe calls for salt and pepper to taste when working with a raw meat mixture, here is what you do: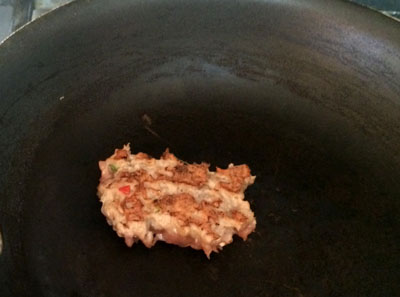 Take a small amount of the mixture and flatten, place in a small skillet and cook it through. Taste the cooked meat and decided if more salt and/or pepper is needed and adjust accordingly.