surprise ingredient

Isn't this tart beautiful?
You will not believe what this ultra-rich and creamy dessert is made with.  And believe it or not, it is all raw. No baking involved, perfect for Arizona summers.
This is the final recipe I will be sharing with you from my full-day cooking class at Ballymaloe Cookery School in Ireland.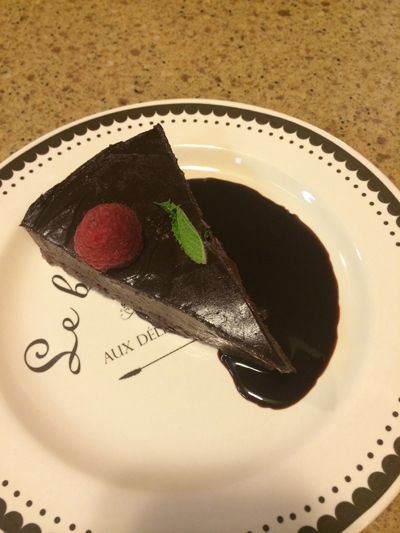 I have saved the best for last.
When I first heard what the secret ingredient was, I was certain that I would not like this dessert. Oh, how wrong I was! You'll have to read the recipe and check out the photos to see what I'm talking about. I don't want to give it away quite yet.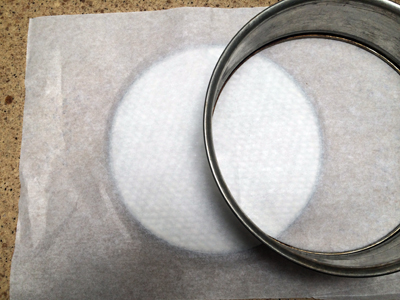 Instead of a tart pan, the dessert uses a springform. Since it's not cooked, there is no reason to cut out a perfect circle to line the bottom of the springform. Just place a piece on the bottom part of the pan…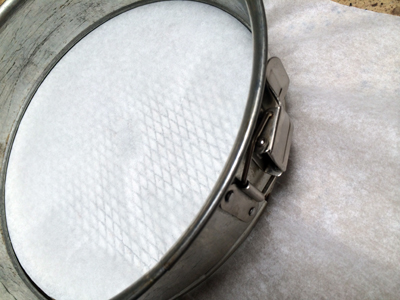 Attach the sides, the ring part of the pan, and you're ready to rock and roll.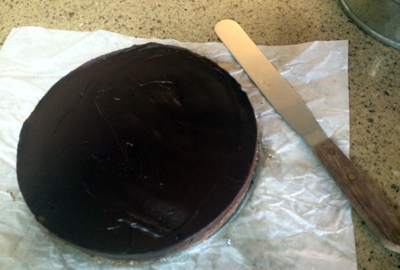 Removing it is a breeze as well. Run a sharp knife around the edges to loosen, then remove the ring and slide a long thin pallet knife or spatula between the paper and the base…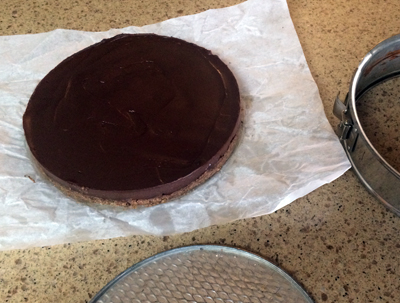 …to move the tart, with the paper, to the counter.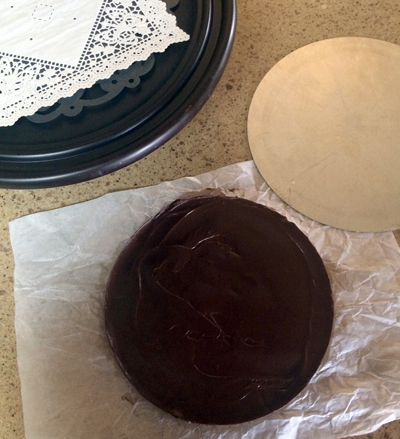 Then, use the removable bottom of a real tart pan to transfer the tart from the paper to a serving plate.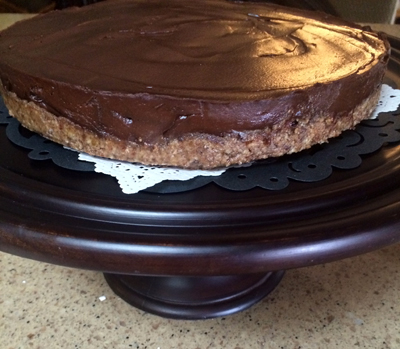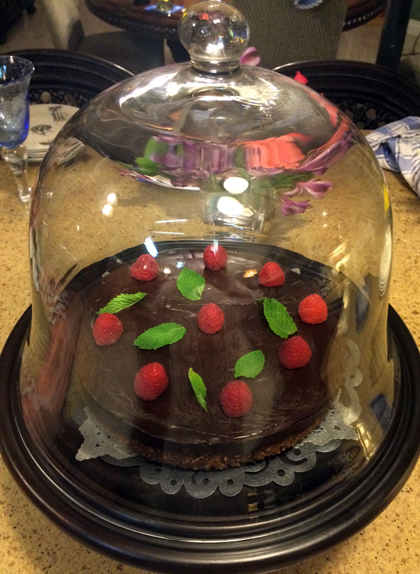 Raw Chocamoca Tart with Espresso Syrup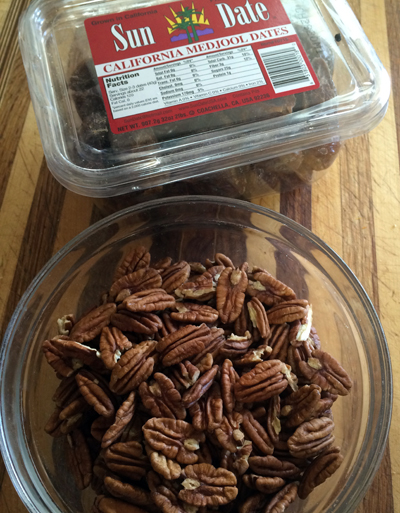 Crust
3 cups lightly toasted pecans
1 teaspoon pink Himalayan or kosher salt
7-ounces (about 13 to 14) Medjool dates, pitted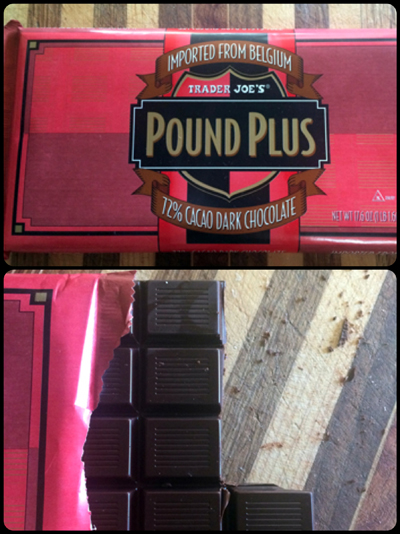 Filling
3  1/2 ounces 70% (or higher) dark chocolate, cut into pieces (which was only 8 squares from this 1# bar)
4 large ripe avocados, halved and pitted
1/2 cup raw cocoa powder (available at Whole Foods)
1 teaspoon vanilla bean paste or vanilla extract
1 whole vanilla bean, scraped out seeds only
1 tablespoon espresso powder
1/3 cup brown sugar
1/3 cup pure maple syrup
1/3 cup coconut oil, melted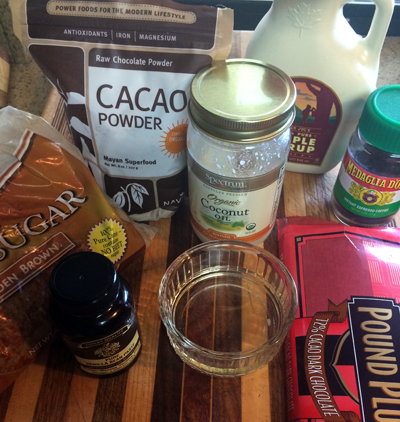 Espresso Syrup
1/2 cup agave nectar
1/2 cup very strong freshly brewed coffee, room temperature
1/2 teaspoon vanilla extract
1 heaping tablespoon raw cocoa powder
1 heaping tablespoon espresso powder
Juice of 1/2 lemon
Garnish
Fresh raspberries and mint leaves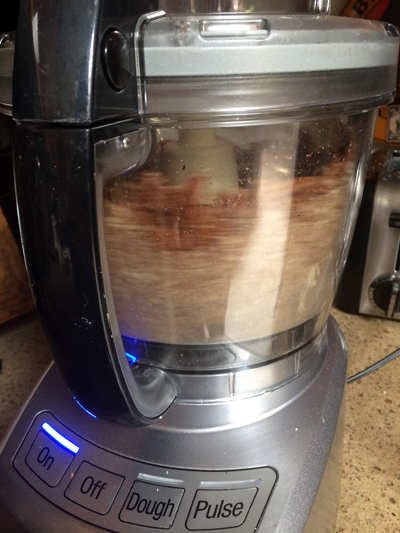 Crust: Place the pecans in the bowl of a food processor and process until finely ground.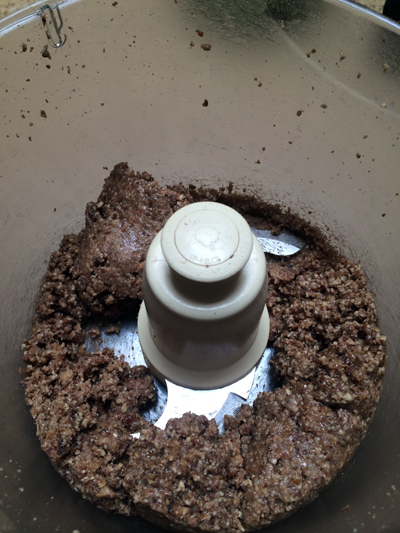 Add the pitted dates and salt and blend until a mixture forms which will stick together when pressed between your fingers.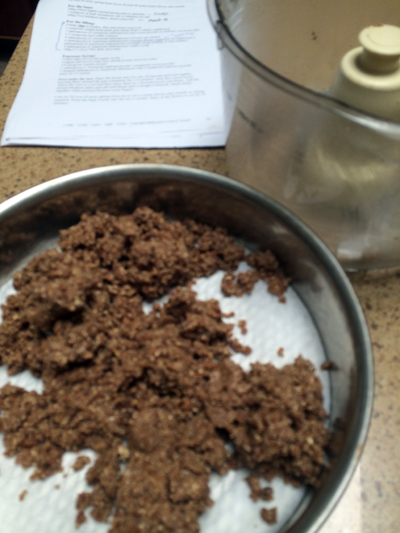 Line the base of an 8-inch springform tin with parchment paper. Press the mixture evenly into the tin. Place in the freezer for at least 15 minutes.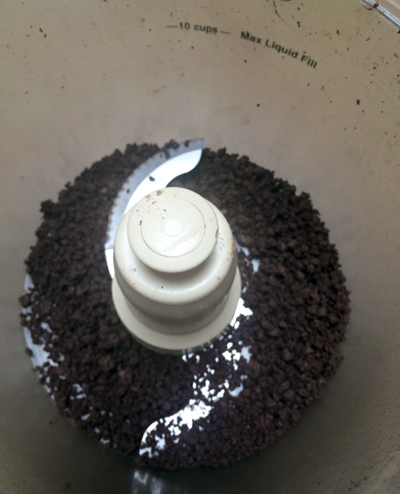 Filling: Place the chocolate pieces in a food processor and process until finely chopped.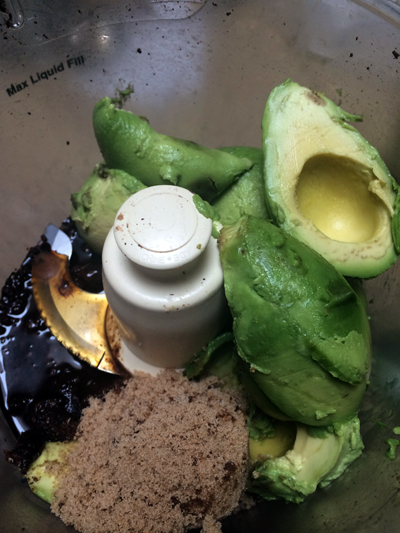 Scoop out the avocado flesh with a large spoon, directly into the food processor, along with the rest of the filling ingredients. Process until the mixture is smooth and creamy.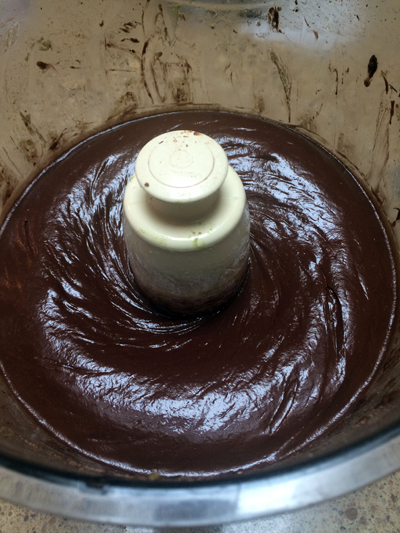 Taste filling and decide if it needs a little extra sugar, vanilla, or maple syrup.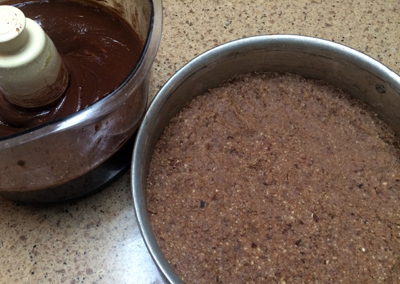 Pour the filling into the chilled crust and smooth out the top.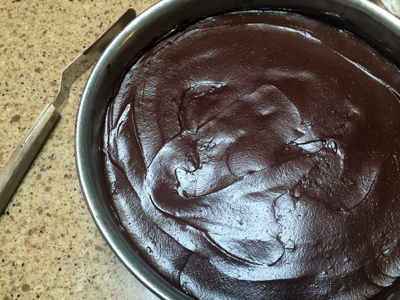 Place in the freezer for at least 2 hours before serving to firm and set completely. Make be made ahead and kept frozen for several weeks.
Espresso Syrup: Place all the syrup ingredients in a small saucepan and simmer over medium heat to reduce for about 10 minutes until it reaches a light syrupy consistency.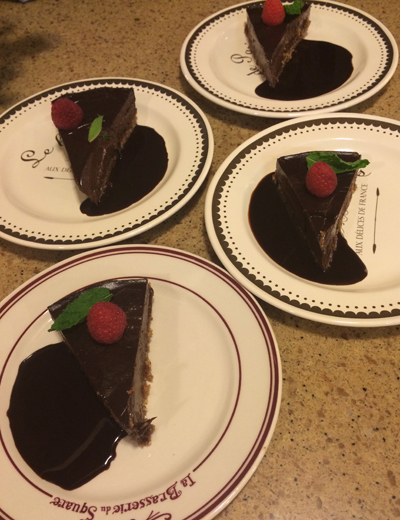 Garnish the tart with raspberries and mint leaves and serve with the espresso syrup.
Serves 10 to 12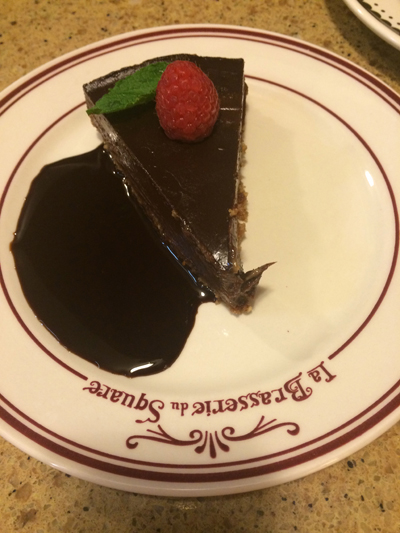 Nutrition Notes:
Raw cocoa powder is made from ground cocoa beans, which have not been roasted, which is why it has an intense chocolate flavor and retains all its valuable antioxidant benefits.
Dates are a good source of iron, calcium, and beta-carotene and help boost the respiratory system.