summer's perfect salad
I had a couple of extra busy weekends with Harmony Board orders. So far this first summer of Harmony Boards has been exactly as expected, slow! But for some reason, the first and second weekends of August exploded.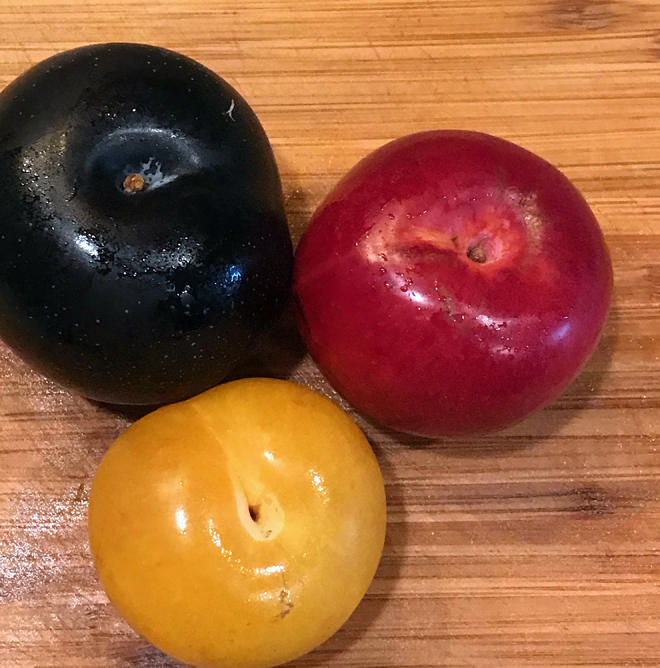 With that in mind, I may have been a tad overzealous about stone fruit season. First I went to Costco and bought huge clamshells of peaches, red & Rainer cherries, and red plums.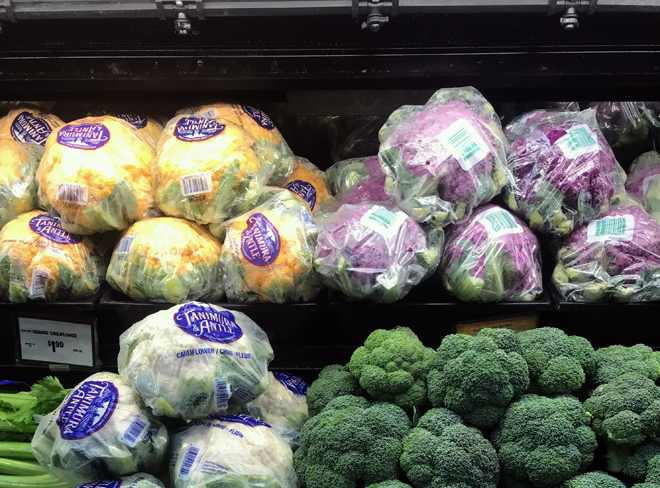 A day or two later I was at Sprouts shopping for purple (a purple soup recipe coming for you soon) and orange cauliflower for Crudités Harmony Boards.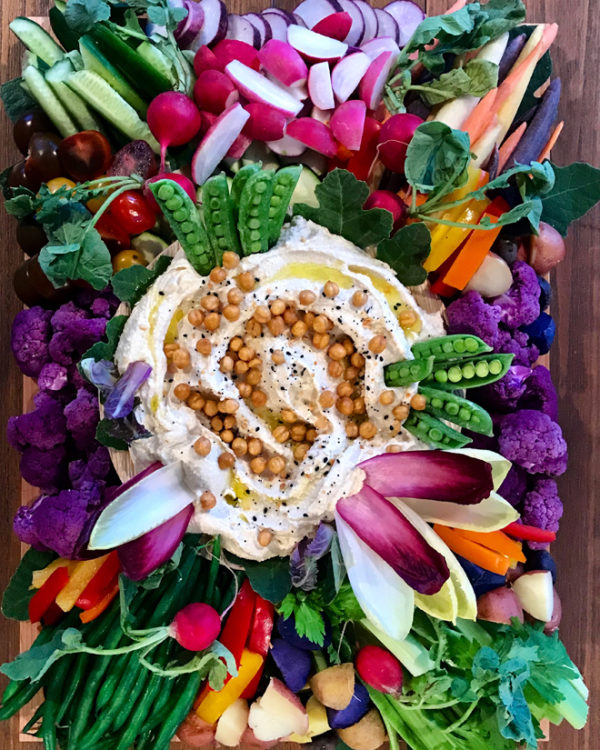 It was then when I saw the extensive variety of stone fruit in season and on sale.  There were pink, red, and black flesh plums, yellow plumcots, Jupiter peaches, nectarines, white peaches, etc.
As my vacation to Canada with Kim drew near, I knew I had more stone fruit on hand than I had orders… oops. I was eating overripe plums for breakfast and snacks. Then it was cherries and peaches for lunch and after-dinner dessert.
While I was finishing up my final orders on the weekend before my flight, I knew I had to do more than snack on the quickly ripening fruit. I invited Connor and my dad over for dinner and made this salad.
* In my next post I'll show you what I did with the remaining bits and pieces of fruit, cheese, and veggies before I escaped the heat.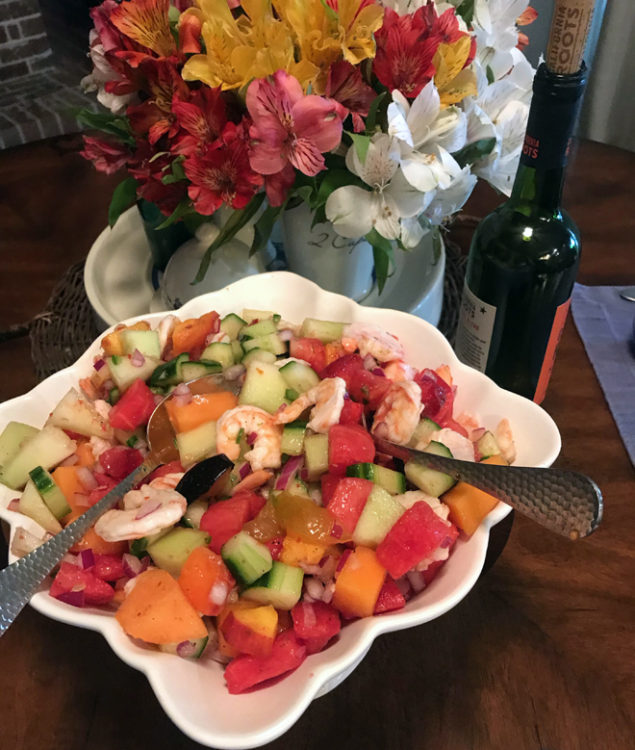 Melon, Stone Fruit & Shrimp Salad
Salad
1 small red onion, peeled and diced
6 cups cubed seedless watermelon
2 cups cubed cantaloupe
2 cups cubed honeydew
3 plums and/or plumcots, mixed colors, pitted and cubed
1 large English cucumber, cubed
1 jalapeño pepper, seeded and minced
1 pound medium shrimp, peeled and deveined
Dressing
Zest of 1 lemon and 1 lime
1/4 cup lime juice
2 tablespoons lemon juice
1 tablespoon brown sugar
1/4 teaspoon crushed red pepper flakes
Salt and freshly ground black pepper
Salad: Fill a medium bowl with ice water. Add the diced red onion and let sit for 20 minutes. Drain and rinse. Turn out onto paper towels and dry. Place in a large bowl. This process helps cut down on the sharpness of the raw onion.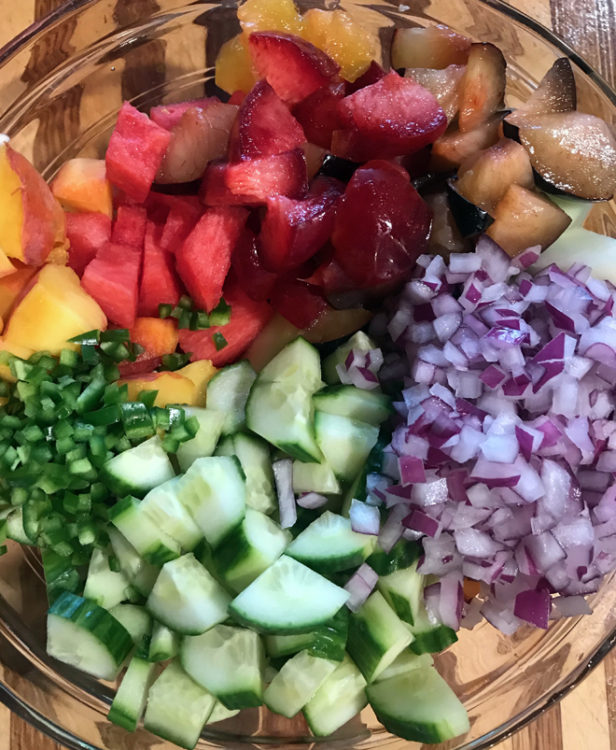 Add the cubed watermelon, cantaloupe, honeydew, plums, cucumber, and jalapeño to the onion in the large bowl. Allow to sit at room temperature for 20 minutes. Drain off the juices that collect in the bottom of the bowl or the salad will be too watery.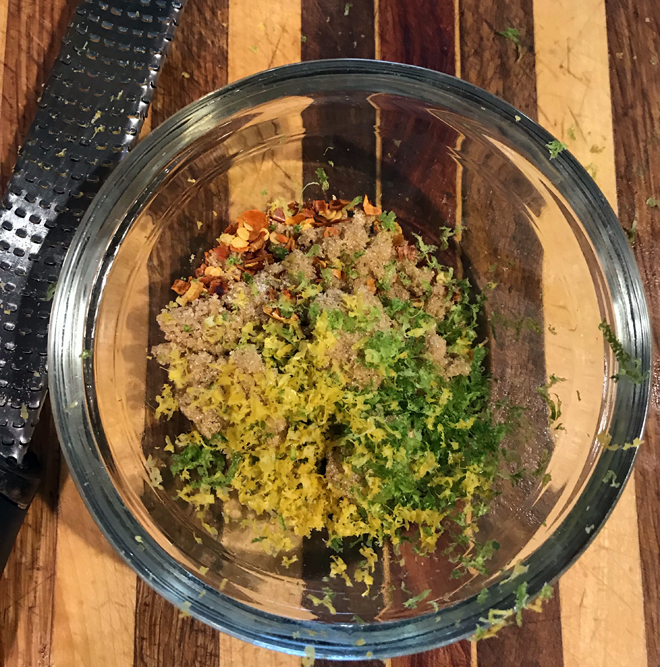 Dressing: Mix together lime and lemon zest, brown sugar, and red pepper flakes.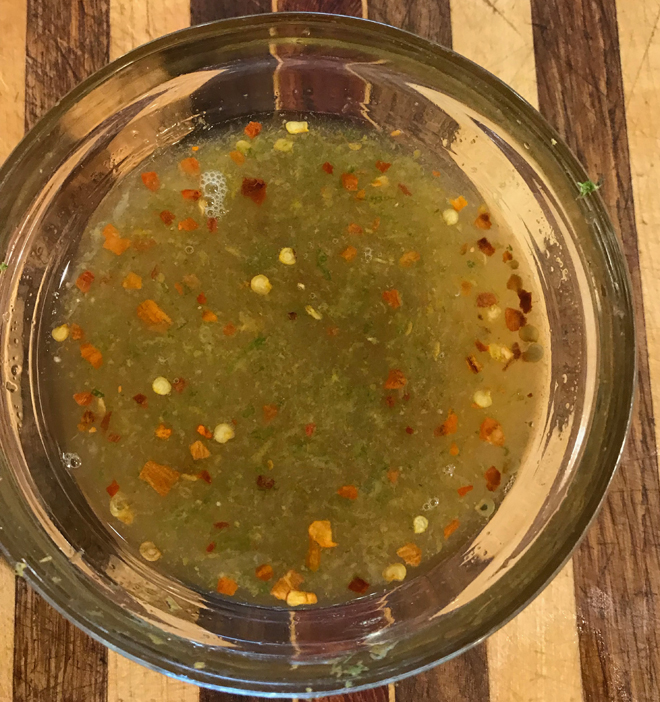 Add the lime and lemon juice and whisk to combine. Season the dressing generously with salt and pepper to taste.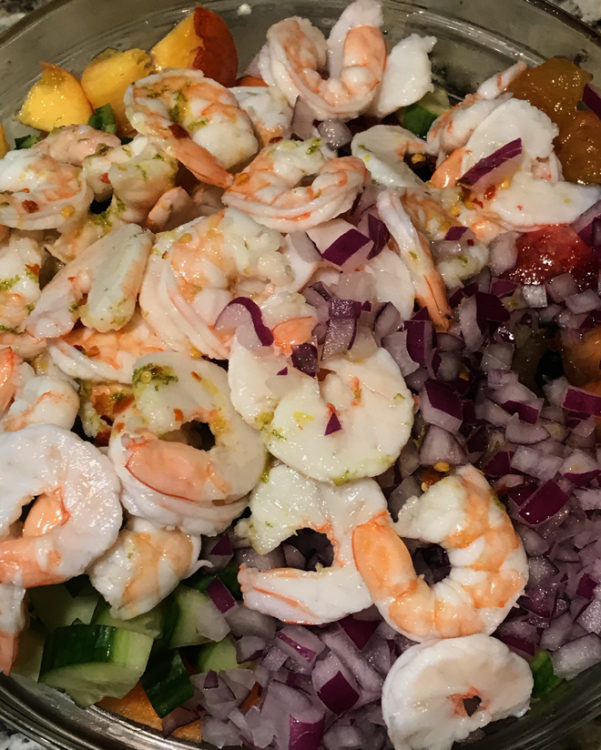 Add the cooked shrimp to the bowl and drizzle the dressing over the salad and toss to coat.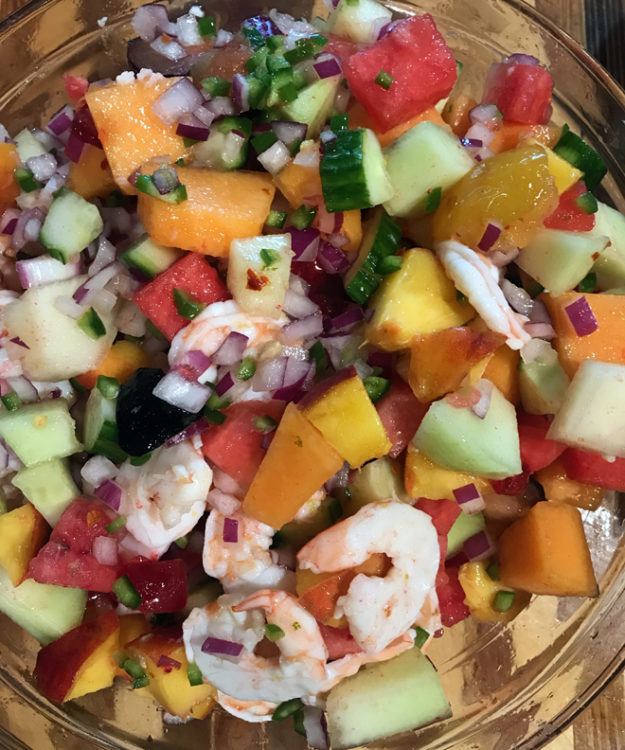 Refrigerate at least 20 minutes before serving. Toss and taste before serving, seasoning with more red pepper flakes, salt, or pepper as needed.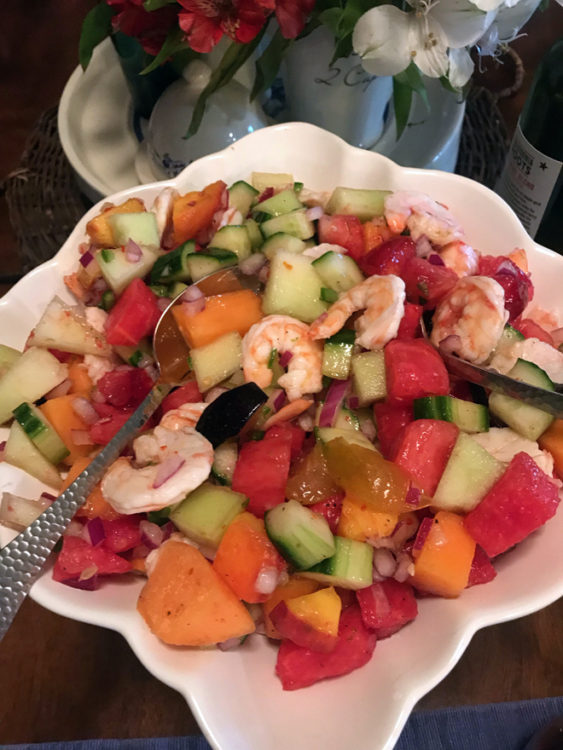 Serves 6 to 8