Spring… where for art thou?

I know… when the temps start rising, I start complaining! But I'm pretty certain it wasn't still March when I began my rant last year! Look at those temperatures! That is crazy talk – nearly 100 degrees tomorrow – on April 1st! Maybe the forecasters are just playing an April Fools joke on us and it will actually be a lovely 78 degrees. Fingers crossed!  Just in case, I've got the perfect spring breakfast or brunch dish for you. I'm going to consider making this again for Easter…. as long as we're not tipping over the century mark by then. If that is the sad and sorry case, I plan on serving only ice cream, sorbet, and a nice light, but heavily chilled, Rosé!

Spring Scrambled Eggs with Smoked Salmon and Lemon

Crème

3 tablespoons sour cream
1 teaspoon fresh lemon juice
1/2 teaspoon grated lemon zest
1/4 teaspoon fresh thyme leaves
Salt and freshly ground black pepper
4 eggs
1 tablespoon unsalted butter
2 tablespoons peeled and minced shallot
2 thin slices smoked salmon, cut into thin strips
1/2 avocado, thinly sliced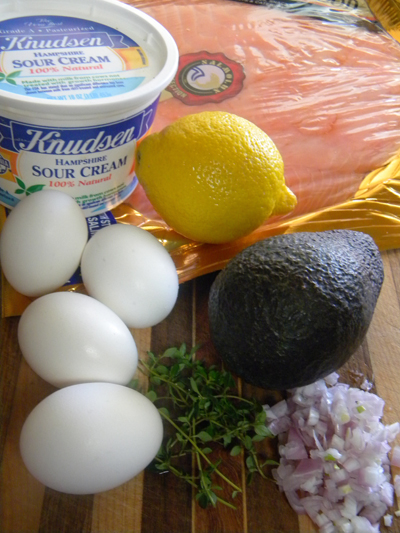 Mix sour cream, lemon juice, zest, and thyme in a small bowl. Season to taste with salt and pepper.
Whisk eggs in a bowl and season with salt and pepper.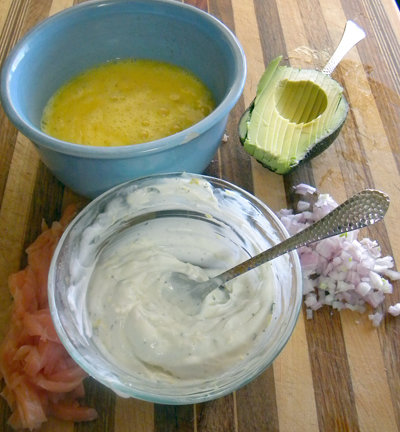 Melt butter in a medium skillet over medium heat. Add shallot and sauté for about 2 minutes. Add eggs; cook until almost set, stirring often with a rubber spatula, about 1 minute.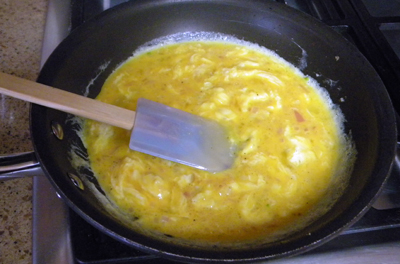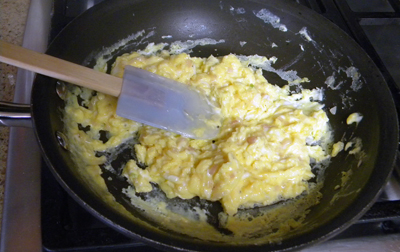 Fan out the avocado slices onto two plates. Divide scrambled eggs between the plates. Top scrambled eggs with smoked salmon; dollop with lemon crème on the side and serve immediately.
Serves 2