spicy, smokey, creamy….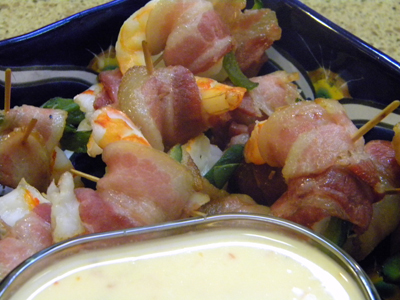 Here is the final appetizer that I'll be making this Friday on the "Oscars" edition on Valley Dish. Hope you'll tune in at 3:30 on channel 12.
Roasted Jalapeno and Bacon Shrimp
10 slices bacon
5 roasted and peeled jalapenos, split lengthwise into quarters, and then seeded
20 large shrimp, peeled and de-veined
Salt and freshly ground black pepper
2 cups shredded Pepper Jack cheese
2 to 4 tablespoons heavy cream
1/4  cup jalapeno jelly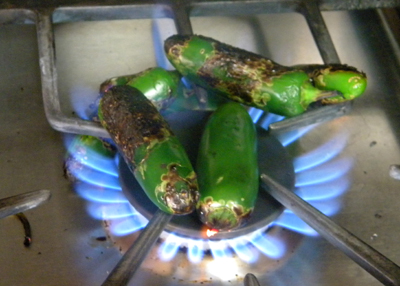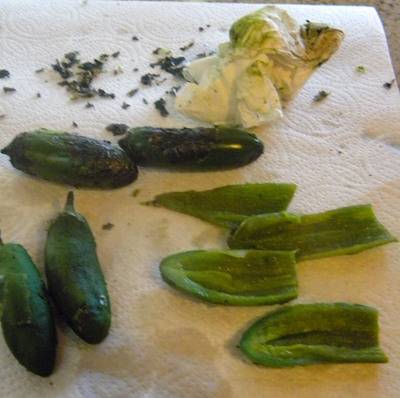 Preheat the oven to 400 degrees.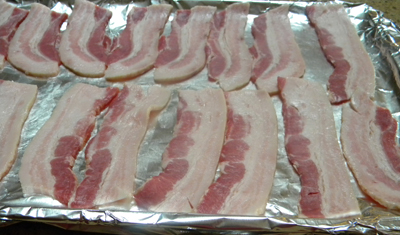 Cut each piece of bacon in half and place it in a single layer on a foil-lined baking sheet. Bake for 6 minutes. Remove and set aside until cool enough to handle.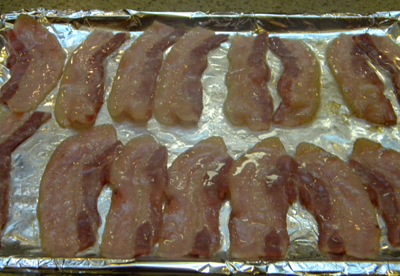 Place 1 half of a roasted jalapeno in the slit of the shrimp where you de-veined the shrimp, and wrap with half a piece of bacon. Secure with a toothpick and season with a pinch of salt and pepper. Repeat with all the remaining jalapeno halves, shrimp, and bacon.  Arrange the wrapped shrimp in a single layer on a foil-lined baking sheet and bake until the shrimp are just cooked and the bacon is crisp about 10 minutes.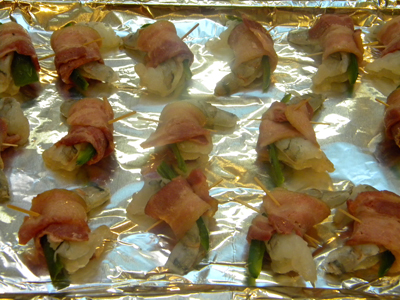 Meanwhile, make the cheese dipping sauce.  Place Pepper Jack, 2 tablespoons of cream, and the jalapeno jelly in a medium glass bowl. Place the bowl over a pot that is 1/4 full of simmering water, taking care to be sure that the bottom of the bowl is not touching the water. Slowly stir until the cheese and jelly are melted into the cream and the mixture is smooth, adding additional cream if needed.

Pour the sauce into a serving bowl and place in the center of a serving platter. Place the shrimp around the bowl and serve.
Makes 20