Shrimp Scampi Dip
Recipe #6 from the 2016 Holiday Appetizer Pot-Luck is rich and creamy and what I'd call decadent. In other words, stick to the crudités if you're watching your fat intake! Then again, this was served during the holidays, certainly, a taste can't hurt.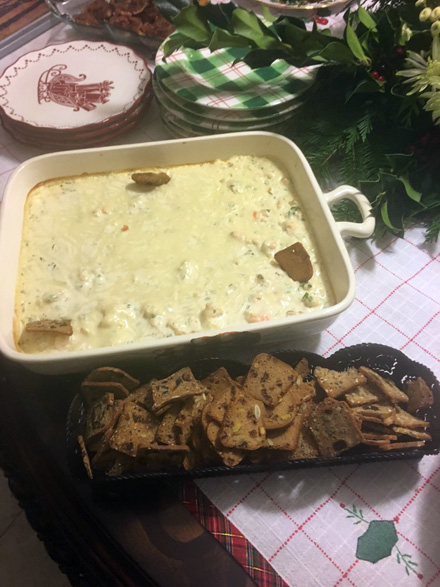 Shrimp Scampi Dip
1/4 cup (1/2 stick) unsalted butter
1 pound medium shrimp, peeled, deveined, and roughly chopped
8 garlic cloves, peeled and minced
1 teaspoon red pepper flakes
1/2 cup white wine
1/4 cup fresh lemon juice
Salt and freshly ground black pepper, to taste
8 ounces cream cheese, cut into cubes and at room temperature
1/2 cup sour cream
1/3 cup mayonnaise
1/4 cup plus 2 tablespoons chopped fresh parsley, divided
1 cup shredded mozzarella cheese, divided
1/4 cup grated Parmesan
Crackers or toasted baguette slices, for serving
Preheat the oven to 350 degrees. Spray a 9 x 13-inch baking dish with nonstick spray.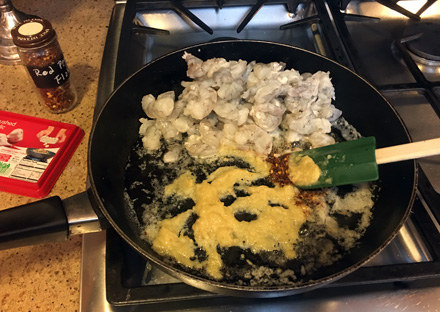 Melt butter in a large skillet over medium-high heat. Add shrimp, garlic, and red pepper flakes. Cook, stirring occasionally, until pink, about 2 minutes.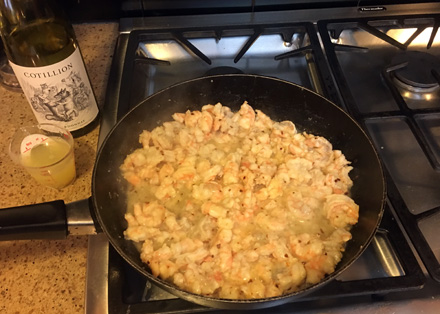 Stir in wine and lemon juice; season with salt and pepper, to taste.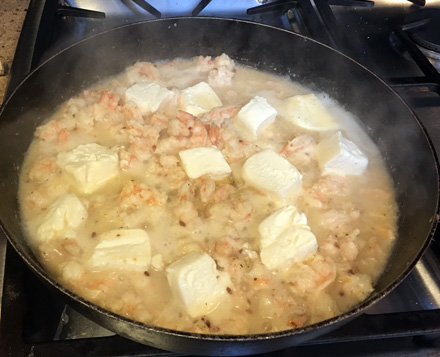 Bring to a simmer; remove from heat and stir in cream cheese until melted.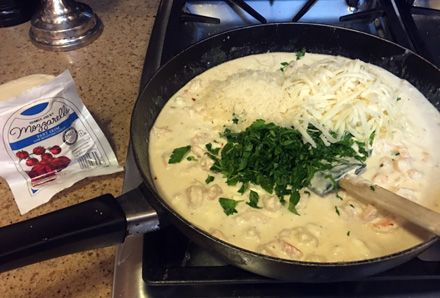 Stir in the sour cream, mayonnaise, 1/4 cup of the parsley, 1/2 cup of the mozzarella, and the Parmesan.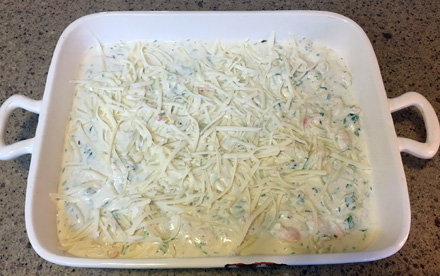 Spread mixture into the prepared baking dish; sprinkle with the remaining 1/2 cup mozzarella. Place into oven and bake for 12 to 15 minutes or until bubbly and golden.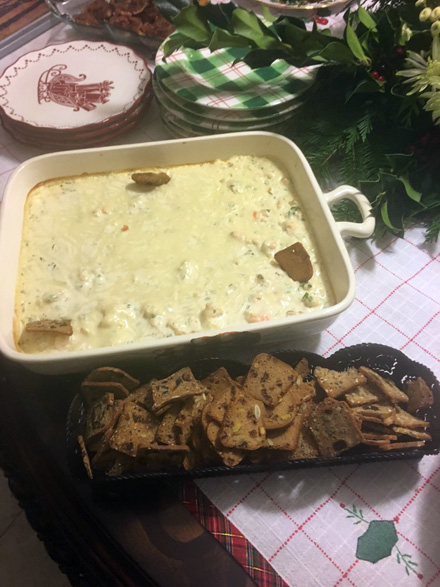 Remove from oven, sprinkle with the remaining 2 tablespoons parsley and serve immediately with crackers or baguette slices.
Serves 12 to 14
Save
Save
Save