Salsa de Peggy
While Anne, Peggy and I  were vacationing in Carlsbad last month, Peggy made her famous salsa. Lucky us! I took notes and happily share it with you.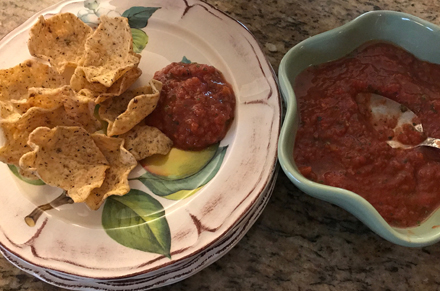 Peggy insists that one thing is an absolute must for her salsa.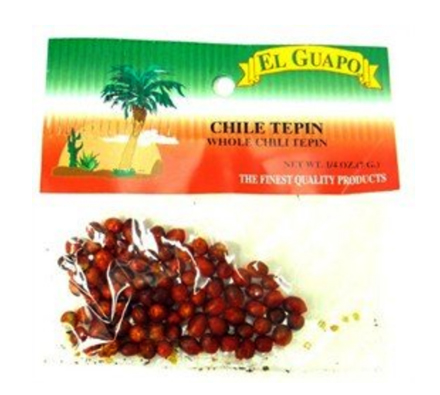 You must use only chiltepin chile peppers! They can be hard to find and are more expensive than that other little pepper easily found in grocery stores, the chile pequin. The pequin is nothing like the chiltepin, so don't bother using it as a substitute.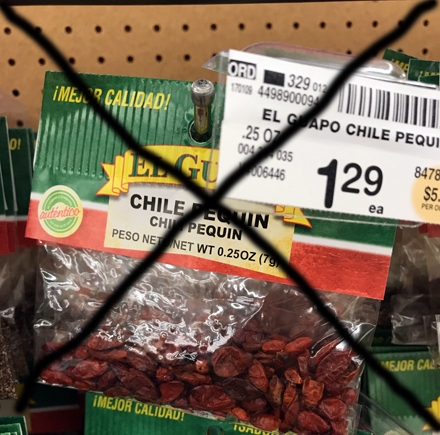 The chiltepins are what make this an authentic Sonoran salsa. You can find them at Food City or on Amazon. To read more about the chiltepin and the salsa, check out this article from Edible Baja Arizona.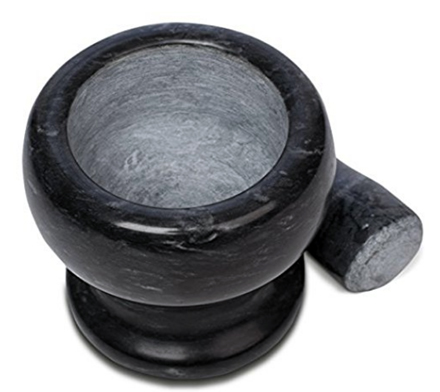 Peggy also prefers to use a mortar and pestle to crush the peppers and the garlic. Mine is packed away, so I opted for a cocktail muddler and measuring cup.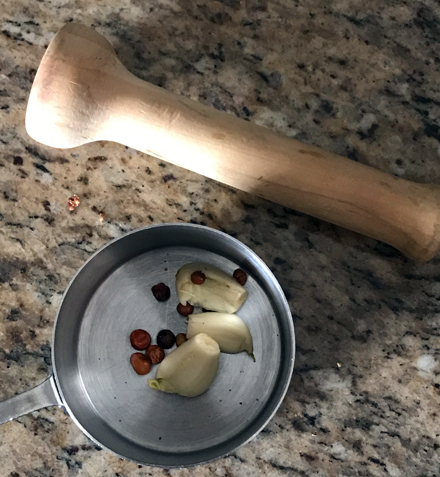 Alternately, you could start an empty food processor or blender, and while it is running, drop the garlic cloves and chiltepins through the feed tube into the empty machine and let it do the work for you.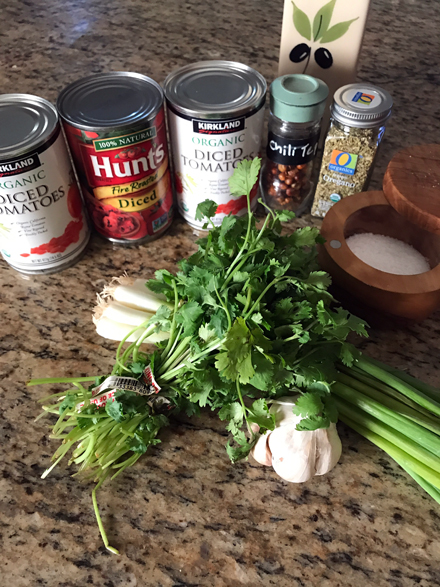 Peggy's Salsa
3 garlic cloves, peeled
10 chiltepins
Three 14.5-ounce cans diced tomatoes, 1 fire-roasted
1 bunch green onions, sliced
1 large bunch cilantro leaves
1 teaspoon dried oregano
2 tablespoons olive oil
Salt and freshly ground black pepper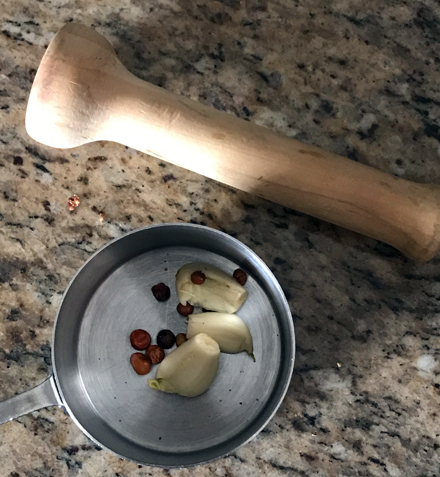 Place the garlic cloves and chiltepins in a mortar and pestle.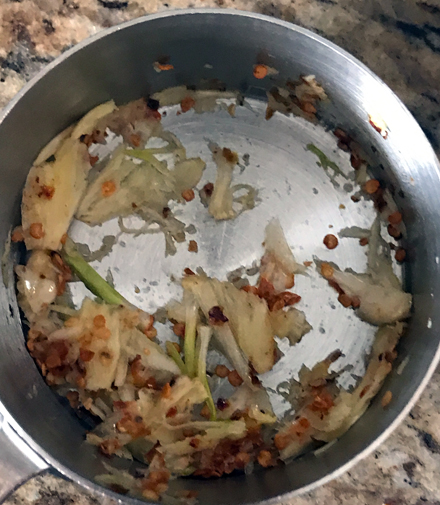 Grind into a coarse paste.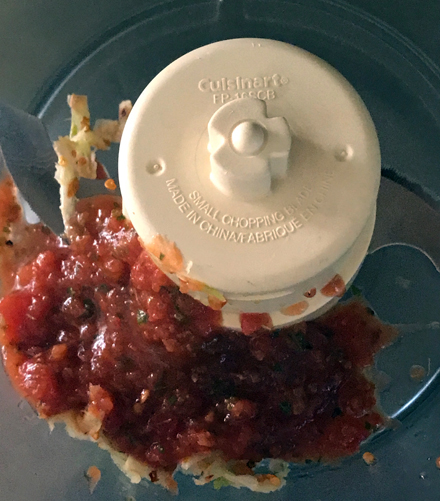 Transfer the paste to a food processor or blender and add about 1/2 cup of the juice from one of the cans of tomatoes.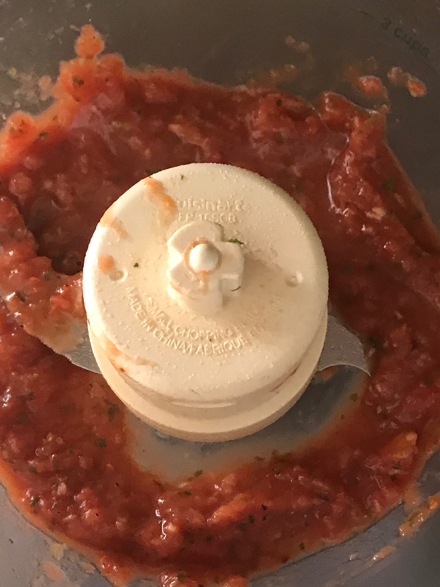 Process until smooth.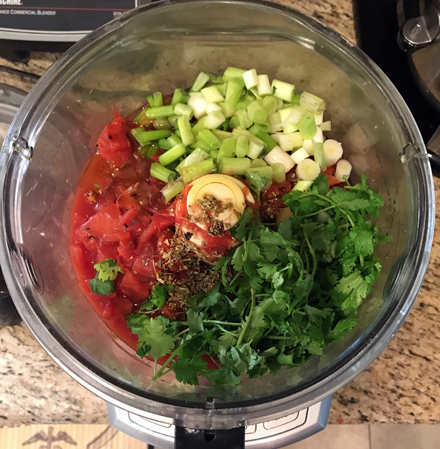 Dump all the tomatoes, along with their juices, into the processor or blender. Add the green onions, cilantro, oregano, and olive oil. Pulse to blend.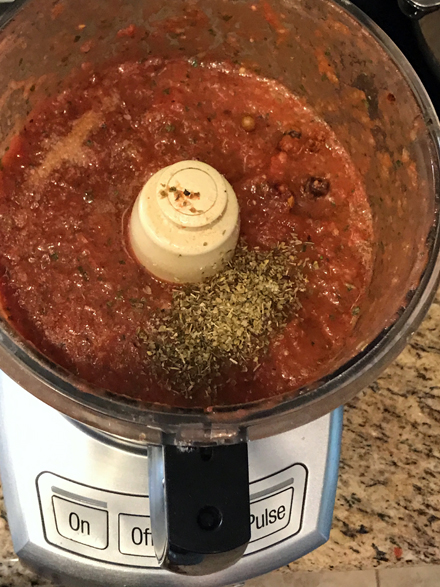 Taste the salsa. Season with salt, pepper, and more oregano, if needed.
(If you will be serving it with chips, it is best to use a chip to taste the salsa. If you're not using it with chips, use a spoon to taste. This will help you decide how much salt is needed. If you use a spoon to taste the salsa but will serve it with chips, you're likely to oversalt.)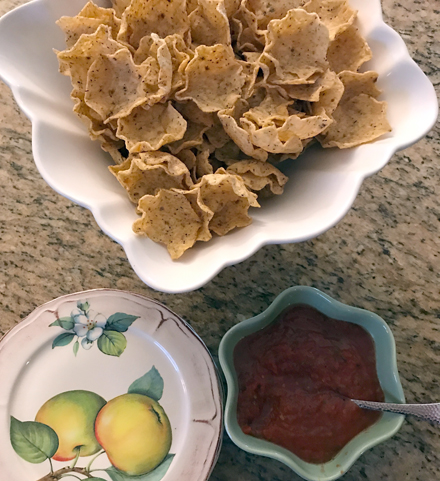 Makes about 6 ½ cups
Save
Save
Save
Save
Save
Save
Save
Save