Reunion Dinner Entrée #2
The second entrée salad of our Spring Reunion Dinner contained farro.  Farro is a type of wheat grain. Regular farro needs to be soaked overnight, but quick-cook and ready-to-use farro is ready in only 10 minutes and can be easily found in most grocery stores, including Trader Joe's. Be sure to find a quick-cook package.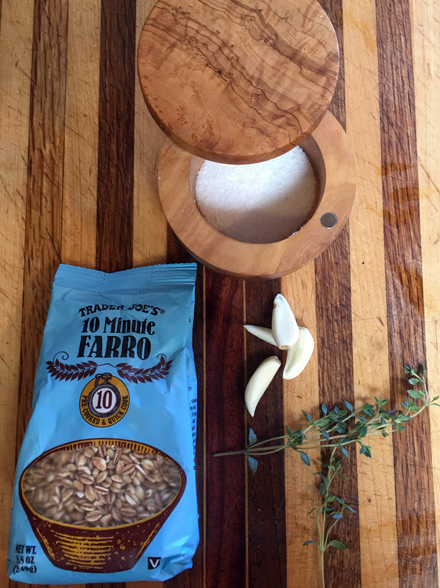 A grill basket is also a must for this recipe. Grill baskets are the only way to go when grilling small items, such as shrimp and cut vegetables.

Grilled Shrimp, Vegetable, and Farro Salad
Lemon Vinaigrette
1 tablespoon lemon zest
2 tablespoons freshly squeezed lemon juice
2 tablespoons white wine vinegar
1 tablespoon whole-grain Dijon mustard
1 tablespoon honey
1 garlic clove, peeled
1/2 teaspoon salt
1/4 teaspoon freshly ground black pepper
1/2 cup olive oil
Salad
2 pounds large peeled and deveined shrimp
1 cup farro
2 ¼ teaspoons salt, divided
2 garlic cloves, peeled
2 sprigs fresh thyme
3/4 teaspoon freshly ground black pepper, divided
1/2 red onion, cut into thin wedges
1 fennel bulb, cored and thinly sliced
10 sweet mini peppers; halved, seeded, and thinly sliced
1 tablespoon olive oil
1/2 cup Italian parsley leaves
1/3 cup julienned basil leaves
1 tablespoon fresh thyme leaves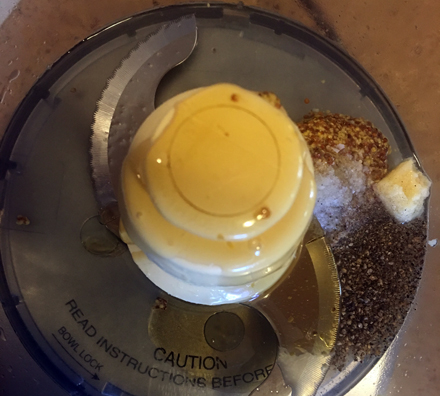 Lemon Vinaigrette: Place the lemon juice, vinegar, mustard, honey, garlic clove, salt, and pepper in a food processor and blend until smooth.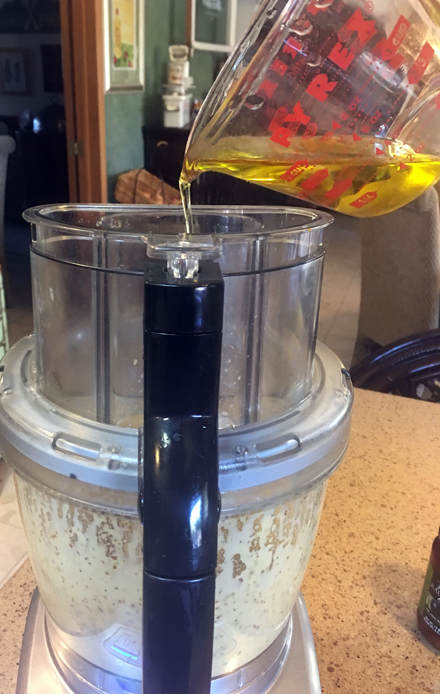 With the machine running, add the olive oil through the feed tube in a steady stream until emulsified.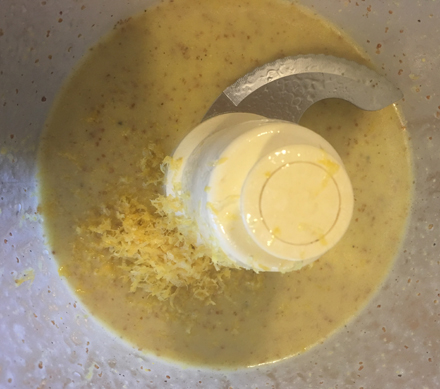 Add the lemon zest and pulse one time to combine. Pour into a bowl and set aside.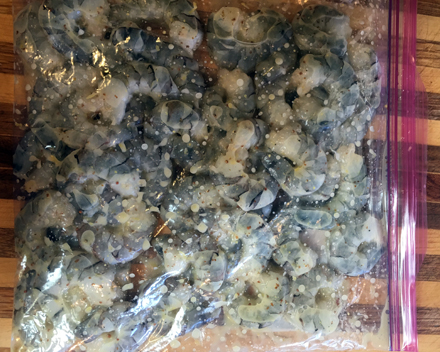 Salad: Place the shrimp and 1/4 cup of the vinaigrette in a 1-gallon ziplock, seal and turn to coat. Chill for 30 minutes.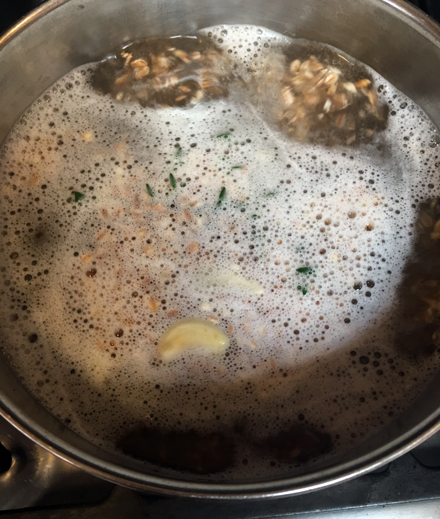 Meanwhile, cook the farro according to the package directions, adding 1 teaspoon of the salt and the 2 garlic cloves before bringing the water to a boil.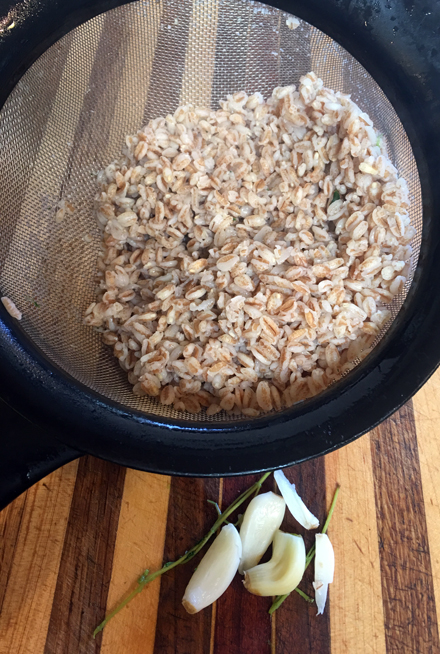 Drain and rinse the farro, discarding the garlic and thyme sprigs. Transfer farro to a large bowl.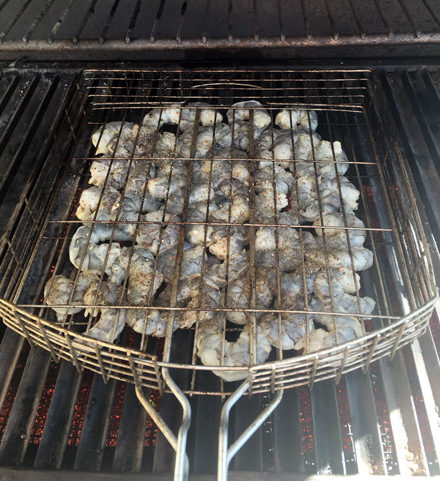 Preheat a grill to medium-high heat. Remove shrimp from marinade and place in a grill basket. Sprinkle shrimp with 1/4 teaspoon of the salt and 1/4 teaspoon of the pepper.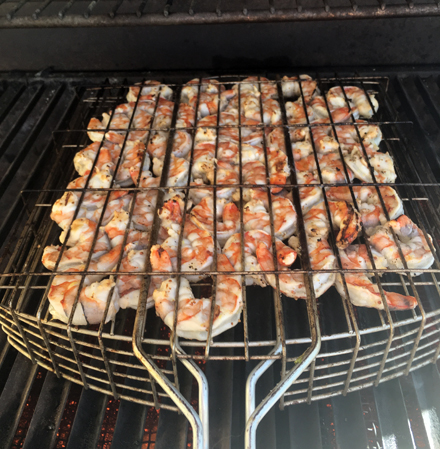 Grill shrimp for 4 minutes per side or until cooked through. Transfer to the bowl with the farro and recover with foil.
In a large bowl, toss together the onion, fennel, peppers, oil, remaining 1 teaspoon salt, and remaining 1/2 teaspoon pepper. Place vegetables in the grill basket and grill for 12 minutes, turning the basket once. Transfer grilled vegetables to the bowl with the farro and shrimp. Add the parsley, basil, and thyme to the bowl and toss with 1/4 cup of the vinaigrette.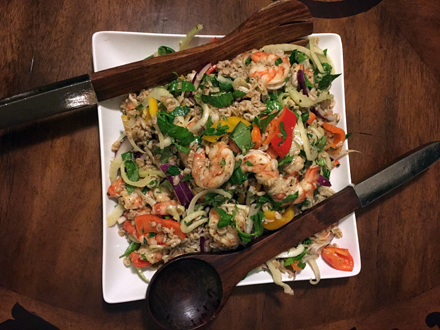 Serve warm salad with the remaining vinaigrette.
Serves 6 to 8