raw and green
This light summer salad is so delicious and refreshing. An added bonus – no cooking or heating up the kitchen is involved!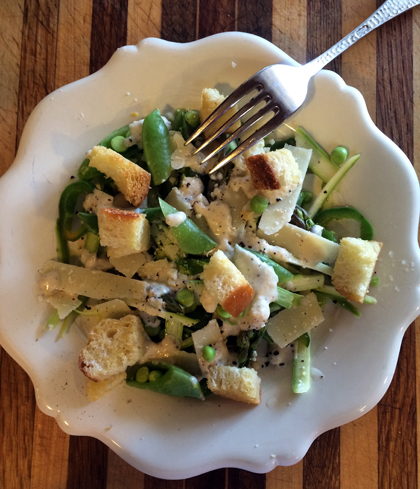 One more thing … it's pretty as a picture.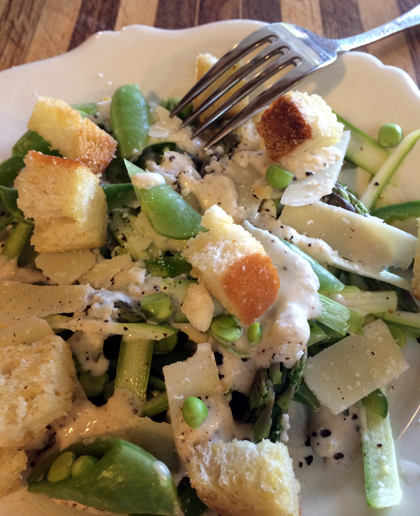 Shaved Asparagus, Parmesan, and Sugar Snap Pea Salad
Dressing
1 jalapeño pepper, divided
1/4 cup mayonnaise
2 tablespoons fresh lemon juice
1 garlic clove, peeled and minced
1 tablespoon freshly ground black pepper
1/2 teaspoon anchovy paste
1/4 cup finely grated Parmesan cheese (use a Microplane)
Salad
10 thick asparagus spears
20 sugar snap peas
Jalapeño pepper rings (see below)
1/4 cup fresh croutons
Shaved Parmesan cheese, to taste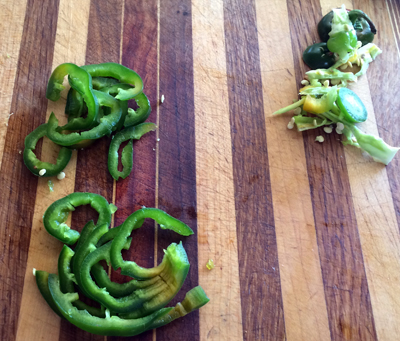 Dressing: Cut off the end of the jalapeño pepper, make a slit down the length and use a paring knife to cut out the seeds and membrane, doing your best to leave the pepper in one piece.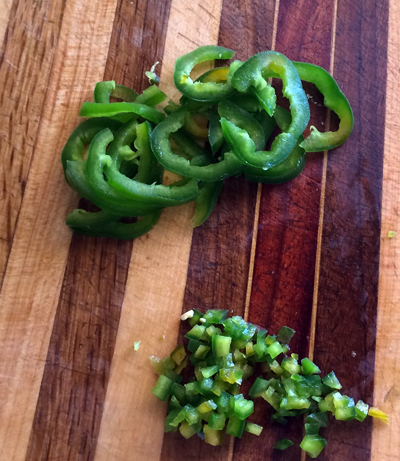 Slice the pepper into rings. Take 2 or 3 of the rings and finely mince them to measure 1 teaspoon. The minced jalapeño will be used in the dressing; the remaining rings will be used in the salad.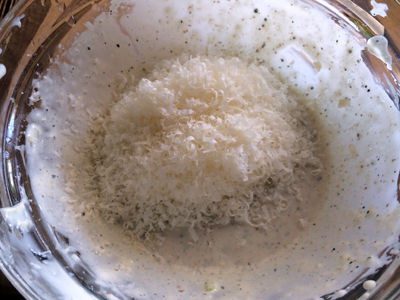 In a medium bowl, whisk together the mayonnaise, lemon juice, black pepper, 1 teaspoon minced jalapeño pepper, and anchovy paste.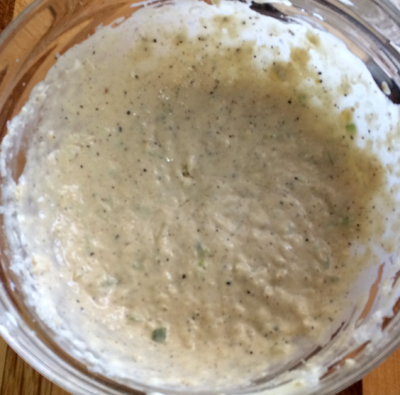 Whisk in the Parmesan cheese. Cover and refrigerate until ready to use.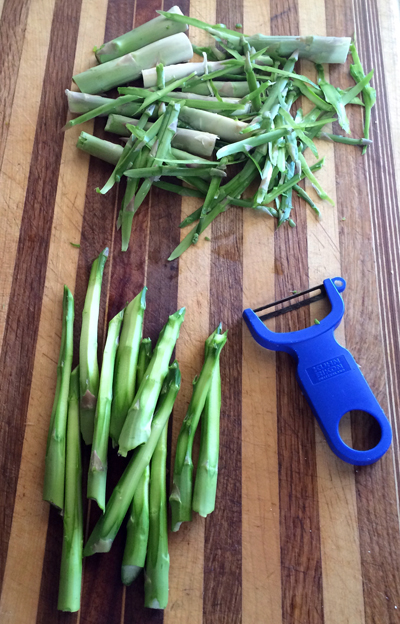 Salad:  Snap off the bottom tough ends of each asparagus spear. Slice off the tips of the asparagus and set it aside. Use a vegetable peeler to peel off the tough outer skin of each asparagus spear and discard the ends and peeled outer skins.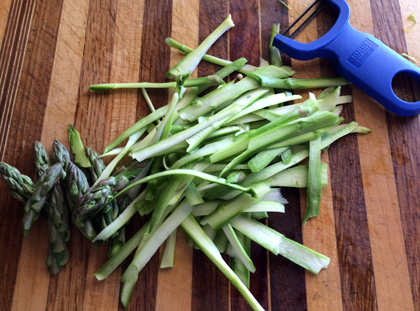 Use the same peeler to shave each asparagus spear until you have a pile of asparagus shavings. Place the shavings and the tips in a container and cover with a paper towel that has been dampened with cold water, cover and refrigerate.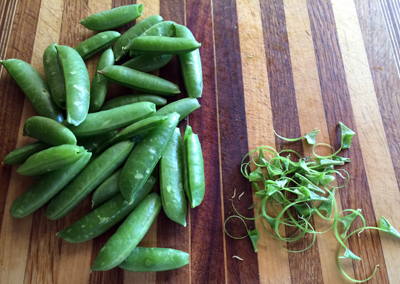 Snap off the top end of each sugar snap pea and pull off the string. Discard strings.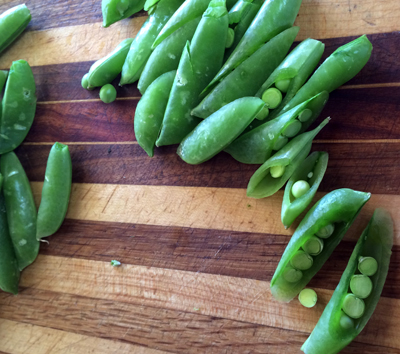 Slice the peas on a sharp diagonal. Many of the peas will fall out, collect those along with the pea pods and place them in a container and do the same with the damp paper towel.
To assemble salad; divide the shaved asparagus, asparagus tips, sugar snap peas, and jalapeño rings between 2 salad plates.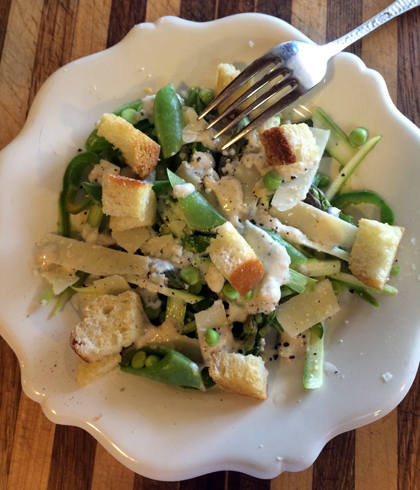 Drizzle dressing over salad and top with croutons and shaved Parmesan cheese.
Serves 2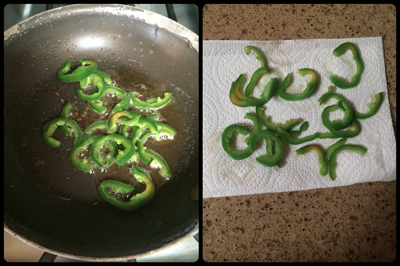 Note: Taste the raw jalapeño rings, if they are too hot for your taste, you can "cool" them down by quickly sautéing in a small amount of butter, olive oil, or bacon drippings. Drain on a paper towel and let cool before using. Only sauté for a few seconds, you don't want to cook and soften the pepper, you're just looking for it to absorb a small amount of fat, which will cut the heat.