Ras el hanout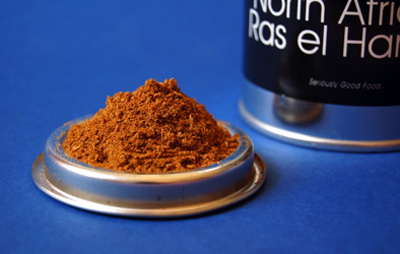 How's that for a post title? Have you ever heard of ras el hanout? I had not until Joanne Weir was teaching at Barbara Fenzl's Les Gourmettes Cooking School last month. Here is what Wikipedia has to say (which is pretty much exactly what Joanne told us about this spice blend too):
"Ras el hanout is a popular Moroccan blend of spices that is used across North Africa. The name means "head of the shop" in Arabic and refers to a mixture of the best spices a seller has to offer.

There is no definitive set combination of spices that makes up Ras el hanout. Each shop, company, or person would have their own secret combination containing over a dozen spices. Typically they would include cardamom, clove, cinnamon, ground chili peppers, coriander, cumin, nutmeg, peppercorn, and turmeric.

Some recipes include over one hundred ingredients, some rarely found in Western food, such as ash berries, chufa, Grains of Paradise, orris root, Monk's pepper, cubebs, or dried rosebud. Usually all ingredients are toasted and then ground up together. Individual recipes are often improvised. Ras el hanout is used in almost every kind of food, sometimes rubbed on meat and stirred into rice."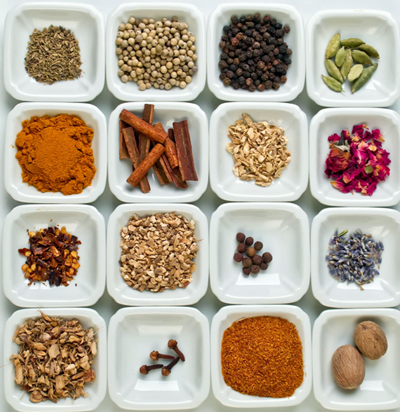 You can make your own blend using THIS RECIPE from Epicurious. Or you can go online and purchase from many different sources, including HERE from Williams-Sonoma.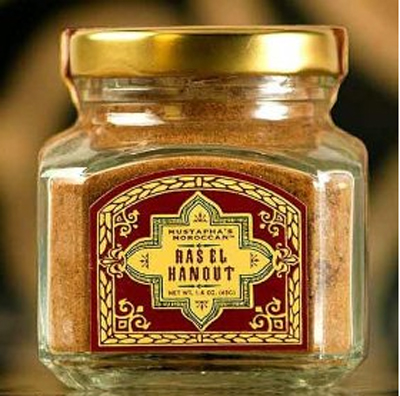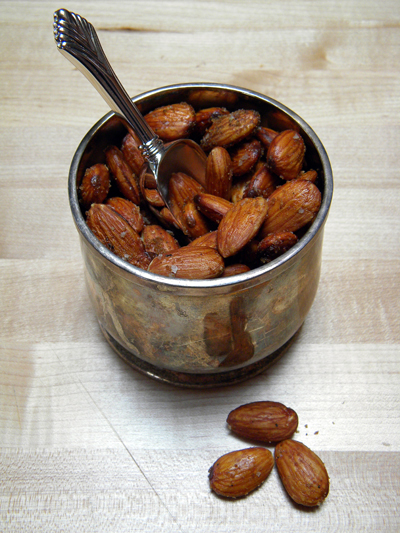 Joanne Weir's Moroccan Spiced Almonds
1 cup almonds, with skins
1 to 2 teaspoons olive oil
1 teaspoon ras el hanout
1 teaspoon kosher salt
1 tablespoon brown sugar
Preheat oven to 375 degrees.  Line a baking sheet with foil, parchment paper, or a Silpat mat.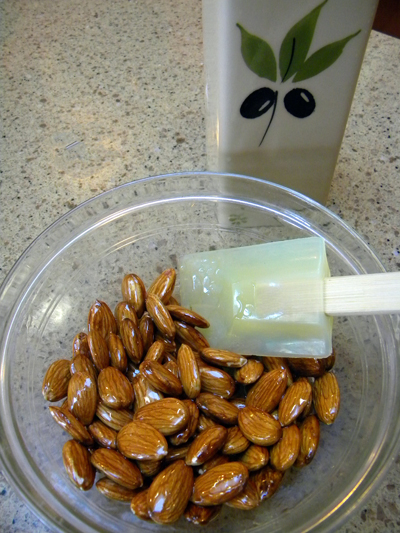 Toss almonds with just enough olive oil to coat them lightly and then add the ras el hanout, salt, and brown sugar.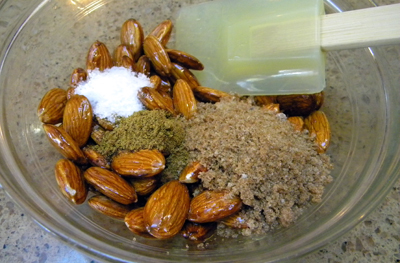 Toss well to coat nuts with seasonings.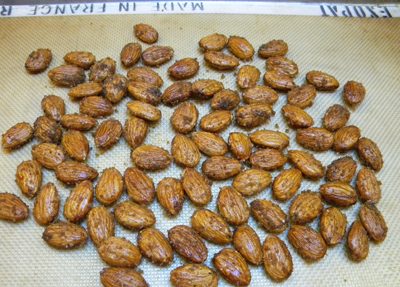 Place on the prepared baking sheet and toast in the oven, turning frequently, until golden, about 12 to 15 minutes.  Remove from oven and let cool completely.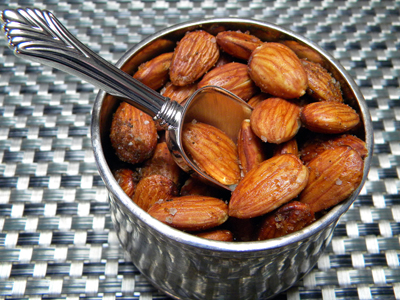 Makes 1 cup