quick and yummy
Here is the final recipe from my April trip to Chicago. It comes, once again, from Half Baked Harvest, and as usual, slightly altered to use what is available.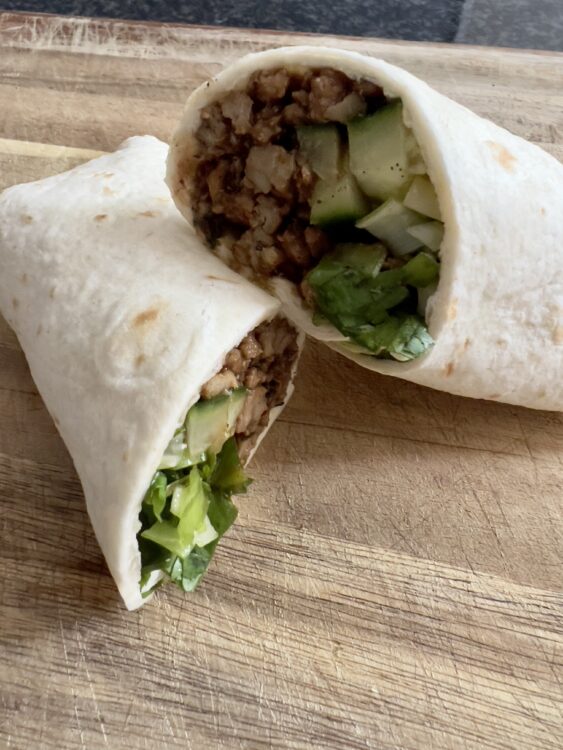 Quick Basil Chicken Rolls
1 ½ pounds ground chicken
Freshly ground black pepper
4 garlic cloves, peeled and minced
1 tablespoon fresh grated ginger
2 teaspoons Chinese 5-spice
1/3 cup soy sauce
1/4 cup sweet chili sauce
1/4 cup chopped green onions
1 English cucumber, chopped
2 cups cilantro, chopped
1/2 cup basil, chopped
1/3 cup chopped roasted peanuts
8 flour tortillas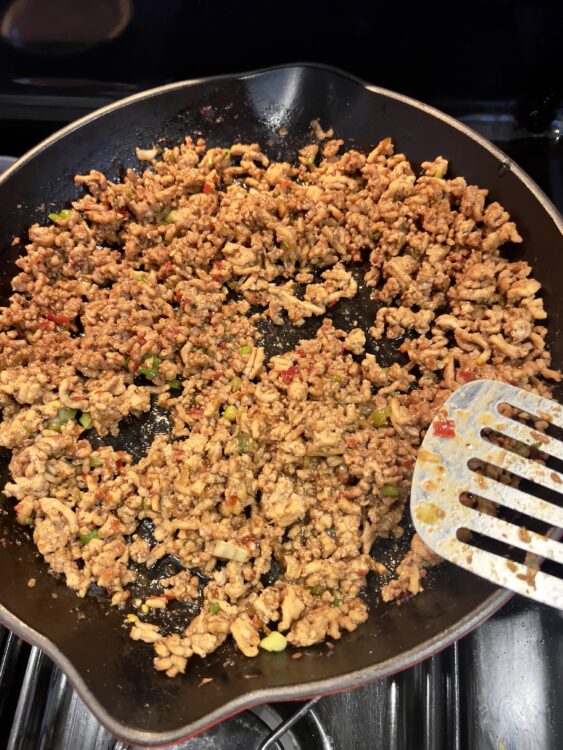 In a large skillet, cook the chicken seasoned with black pepper over medium heat, breaking up the meat as it cooks until browned, about 5 minutes. Add the garlic, ginger, and Chinese 5-spice, and cook another minute. Add the soy sauce and sweet chili sauce. Bring the mixture to a simmer and cook until the sauce coats the chicken, about 3 minutes. Stir in 2 tablespoons of chopped green onions and remove from the heat.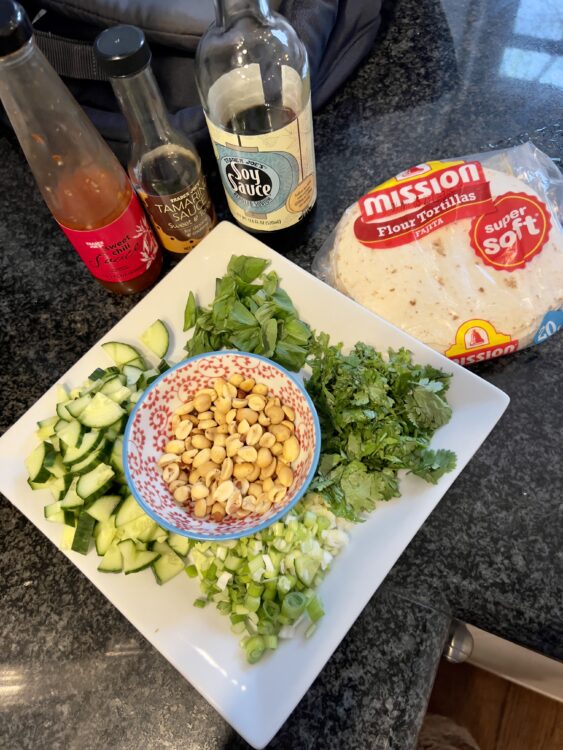 Place one tortilla at a time in the microwave for 15 seconds. Spoon the chicken mixture down the center, then top with cucumber, cilantro, basil, green onion, and peanuts. Fold the tortilla over the filling. Then fold the sides and ends of the tortillas over the filling and roll forward. Repeat with remaining ingredients.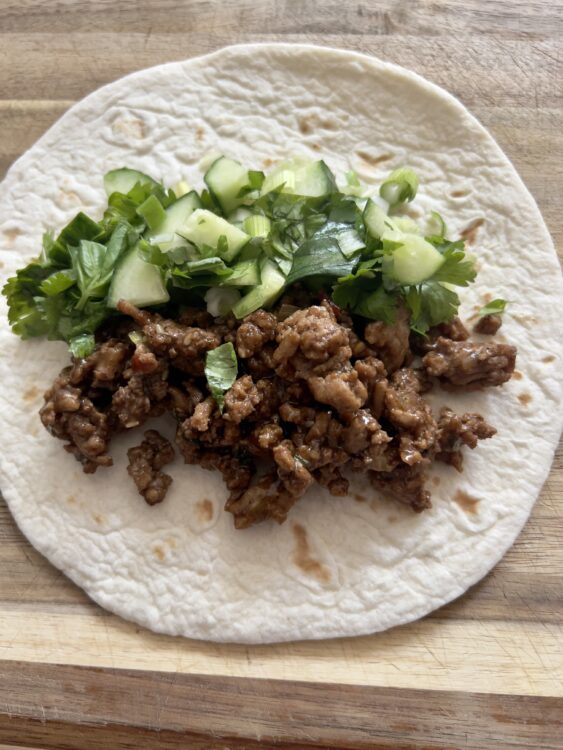 Serve warm with extra soy, chili paste, and toasted sesame oil for dipping.
Serves 3-4