pretty pink and green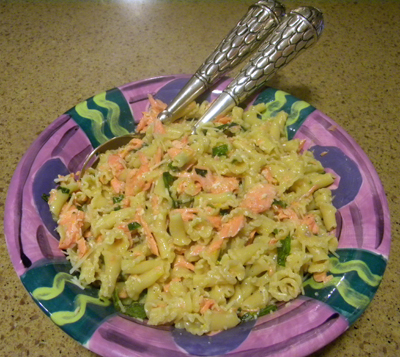 Here is what I did with some of the leftover Citrus Salmon from yesterday's post.
Lemon Basil Pasta with Salmon
1 pound dry campanelle, penne, or fussili pasta
1/2 cup olive oil
3/4 cup grated Parmesan, divided
1/2 cup chiffonade of fresh basil leaves
Finely grated zest of 1 lemon
1/3 cup fresh lemon juice
2 cups cooked salmon fillet, broken into bite-size pieces
Salt and freshly ground black pepper
Cook the pasta in a large pot of boiling salted water until tender but still firm to the bite, stirring occasionally, for about 10 minutes.
Meanwhile, whisk the oil, Parmesan, basil, lemon zest, and juice in a large bowl to blend.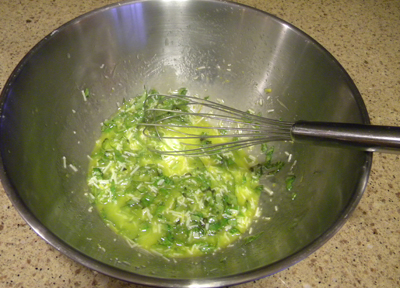 Drain the pasta, reserving 1/2 cup of the cooking liquid. Toss the pasta with the lemon olive oil sauce, and the reserved cooking liquid, adding 1/4 cup at a time as needed to moisten. Gently fold in the salmon and season with salt and pepper.
Serves 6