pots of gold
http://maientertainmentlaw.com/?search=cialis-fast-delivery by Linda Hopkins
follow At last night's cooking class, one of the dishes I made was a Caramelized Onion & Apple Tart. What was different and a little special about it was that instead of caramelizing the onions in my usual way, I made them in a slow cooker.
acquistare vardenafil garanzia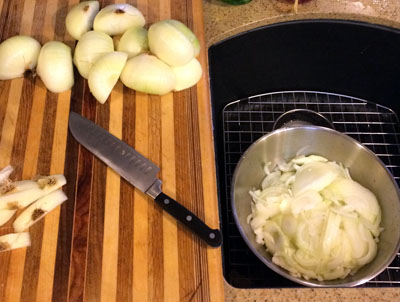 http://maientertainmentlaw.com/?search=sexual-side-effects-of-accutane It takes more than half a day, but once all the onions are peeled and sliced, the work is essentially done.
http://cinziamazzamakeup.com/?x=viagra-generico-200-mg-pagamento-online-a-Verona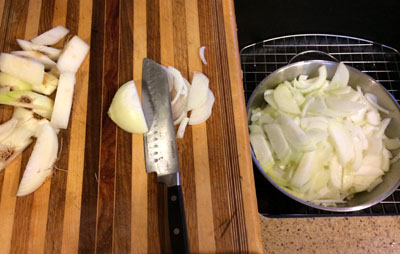 go to link Plus it makes a ton, so you can freeze them and keep them all to yourself … or be generous and give them as gifts. If you are so sweetly inclined, you'll end up with about 10 half-pint jars. Not much effort to put in – and end up with 10 presents and happy friends!
go site
is prescription accutane safe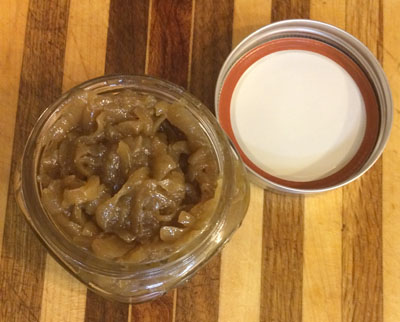 Slow Cooker Caramelized Onions
5 pounds sweet onions, peeled and thinly sliced
3 tablespoons olive oil
1/2 teaspoon salt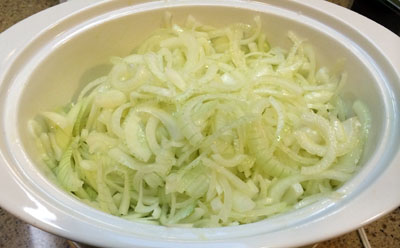 Place the sliced onions to the slow cooker — the pot will be about three-quarters to nearly full, depending on the size of your cooker.
Drizzle the olive oil and the salt over the top of the onions. Toss to evenly coat the onions with the oil.
(This photo was taken after the onions had been on for about 4 hours. You can see that they have "melted down" quite a bit, but haven't begun to brown yet)
Cover the slow cooker and cook for 10 hours on LOW. If you're around while the onions are cooking, stir them occasionally — this will help them cook more evenly, but isn't absolutely necessary.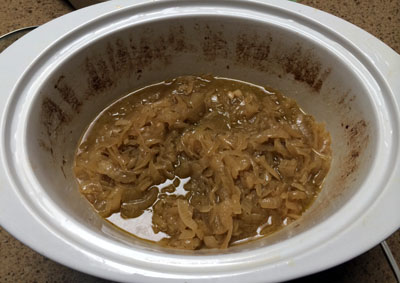 Continue cooking for another 3 to 5 hours on HIGH, leaving the lid ajar so the liquid will evaporate. Check every hour and stop cooking when the onions look and taste good to you.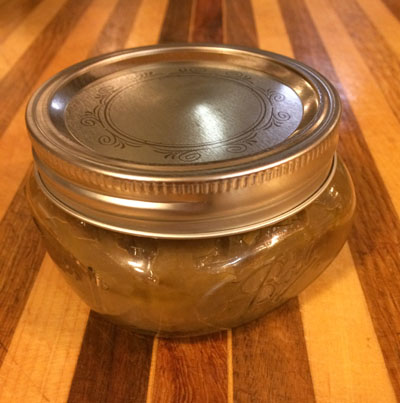 Remove the onions with a slotted spoon and transfer them to refrigerator or freezer containers. Onions will keep in the refrigerator for one week or in the freezer for at least 3 months.
Makes about 4 1/2 to 5 cups