potatoes and bubbles
buy cialis next day delivery by Linda Hopkins

comprare vardenafil Venezia A few weeks before Easter, Connor informed me that he and Patrick didn't need all the silly things I always put in their big elaborate Easter baskets. Oh really? Fine, go ahead a suck the fun out of my basket shopping!
click
http://maientertainmentlaw.com/?search=hints-to-use-levitra-tablets As a result, instead of the usual big basket of goodies, they each received a little strawberry basket that only had Harkins Theater gift cards and a couple tubes of bubbles. How's that for no silly things?
http://cinziamazzamakeup.com/?x=cialis-generico-quando-in-commercio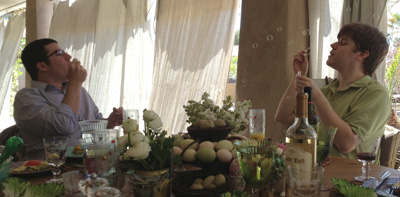 accutane sexual side effects It looks like they had fun with the silly bubbles, to me! I'll check back with him next spring and see if he might like to go to back to the big baskets!
accutane and side effets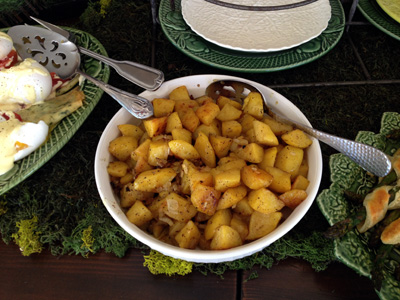 Crispy "Good Morning' Potatoes
3 pounds Yukon Gold potatoes
3 tablespoons olive oil
2 tablespoons unsalted butter, melted
Salt and freshly ground black pepper
1 yellow onion, peeled and diced
Preheat oven to 425 degrees.
Peel and cut potatoes into 1 1/2-inch pieces.
Bring a large pot of salted water to the boil, cook the potatoes until just tender, 10 to 12 minutes. Drain. Let potatoes sit in strainer for 10 minutes to dry, tossing once or twice, then spread in an even layer on a rimmed baking sheet.
Drizzle potatoes with olive oil and melted butter. Generously season with salt and pepper.
Roast potatoes until they begin to turn golden, 30 to 35 minutes. Distribute onion evenly over potatoes. Reduce heat to 400 degrees, and roast until potatoes are golden and onions are tender, another 25 to 30 minutes.
Serves 6