my picks and their dips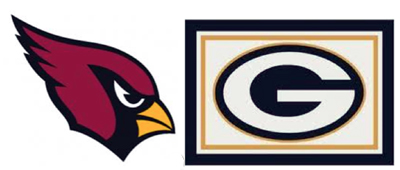 The Super Bowl is in 3 days, so today and tomorrow, I've got a few party dips to share with you. These first two represent the two teams I'd rather see in the Super Bowl. Number one is, of course, my Arizona Cardinals. And the second would be the Green Bay Packers. I do realize that these two teams could never be in the Super Bowl together since they are both in the NFC (along with the New York Giants). But still, I've created a couple of dips as my show of support for next year. It was great coming up with the ideas for these recipes while looking online for fantasy football news and updates about the two final teams.
Tomorrow I'll share the dips I created for the actual teams in Super Bowl XLVI, the New England Patriots, and the New York Giants.
Here in AZ, we love our heat and peppers. In Wisconsin, they love their cheese and beer. And we all love bacon…

AZ Cardinals' Bacon-Jalapeno Popper Dip
8-ounce package cream cheese, softened
1/2 cup mayonnaise
4-ounce can chopped green chilies, drained
1 large jalapeno pepper, minced
1/4 cup shredded Mexican style cheese
1/4 cup shredded mozzarella cheese
1/2 cup Panko bread crumbs
1/4 cup freshly grated Parmesan cheese
2 strips bacon, cooked crisp and crumbled
Preheat oven to 350 degrees and spray an oven-safe serving dish with non-stick cooking spray.
Using an electric mixer, blend the cream cheese and mayonnaise until smooth.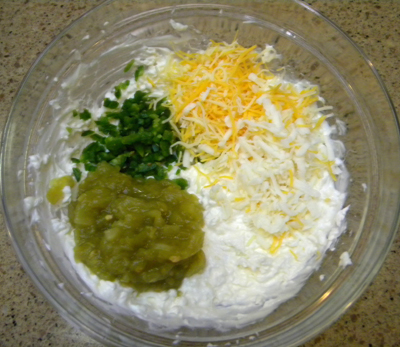 Stir in green chilies, jalapeno peppers, and both kinds of cheese. Spoon this mixture into the prepared baking dish.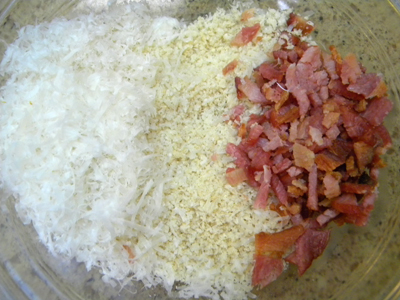 Mix together the Panko, Parmesan cheese, bacon and sprinkle it over the cream cheese mixture.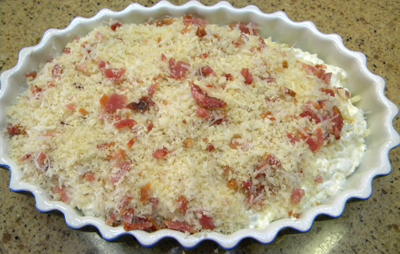 Bake for 25 minutes or until the mixture is hot and the topping is lightly browned.
Serve hot with tortilla chips, I personally love Scoops.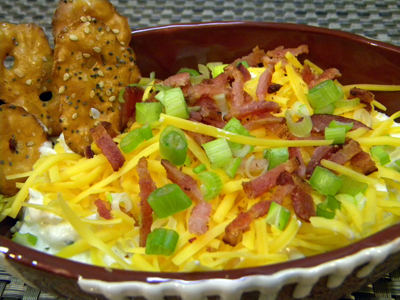 GB Packers' Cheddar Beer Dip
8-ounce package of softened cream cheese
1/2 package (1 1/2 tablespoons) of Hidden Valley Ranch Dressing (dry mix)
1/3 cup beer (any brand, any flavor you like)
1 cup finely shredded cheese, divided
2 strips bacon, cooked crisp and crumbled
2 green onions, minced
Whisk cream cheese and dry dressing mix until creamy.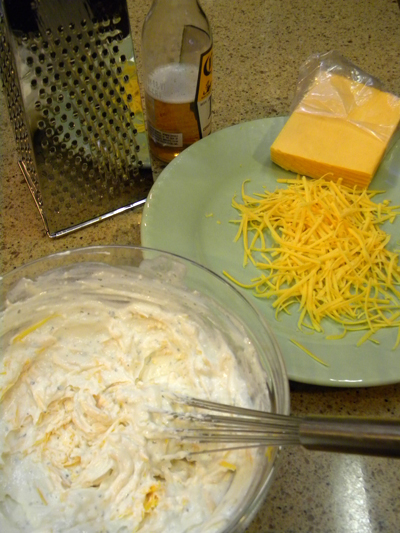 Mix in half of the cheese, cover, and let stand at room temperature for at least 1 hour to allow flavors to blend.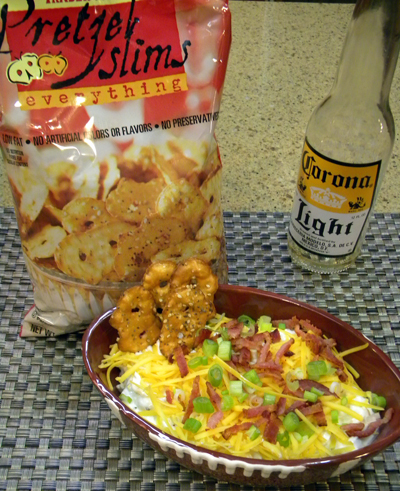 Top with the remaining cheese, bacon, and green onions. Serve with pretzels or chips.