Patatas Bravas with Pimentón Sauce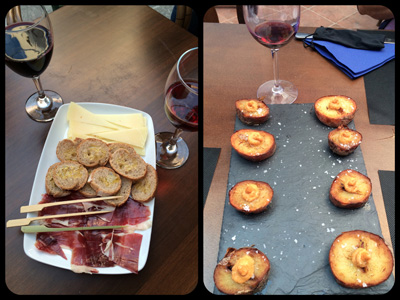 By far, our favorite tapas while visiting Barcelona were jamón ibérico and patatas bravas. If you're interested, you can read more about jamón ibérico HERE.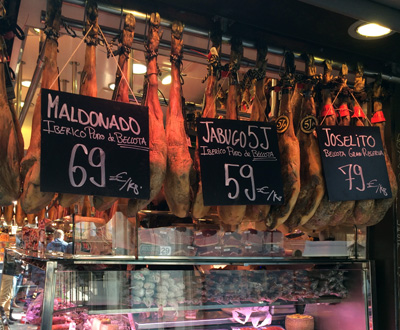 And if you happen to have $630 to spare, you can purchase a whole bone-in jamón ibérico de bellota (the highest quality of jamón ibérico) HERE. If you go to that extravagance, I hope and pray that you'll invite me over!
When we had our Spanish party over a week ago, we did not have jamón ibérico. I could not find it, so we had to settle with prosciutto. Prosciutto is delicious in its own right, but a sorry substitute for the fabulously famous Spanish ham.
Luckily, we did not have to settle when it came to the patatas bravas (brave potatoes) – they were just as good as those we enjoyed in Spain. What makes them so tasty and crispy is the double-frying of the potatoes along with the spiciness of the pimentón sauce.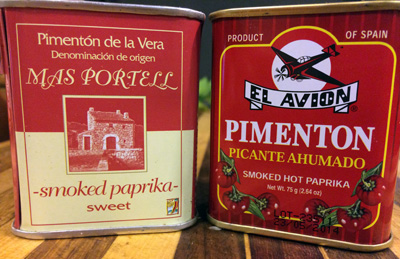 You'll use two varieties of pimentón; smoked sweet and smoked hot. Both are easy to find and well priced at Home Goods or Amazon.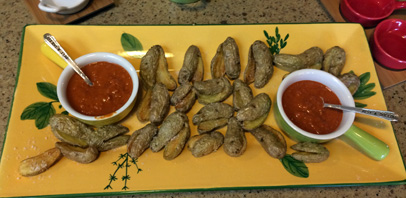 Patatas Bravas with Pimentón Sauce
2 tablespoons olive oil plus more for frying
1/2 cup peeled and chopped onion
2 garlic cloves, peeled and minced
1 bay leaf
1 tablespoon smoked sweet Spanish paprika (Pimentón Dulce Ahumado)
1 tablespoon hot smoked Spanish paprika (Pimentón Picante Ahumado)
1 tablespoon flour
Kosher salt
Freshly ground black pepper
24 to 30 small potatoes (such as Trader Joe's Teeny Tiny Potatoes)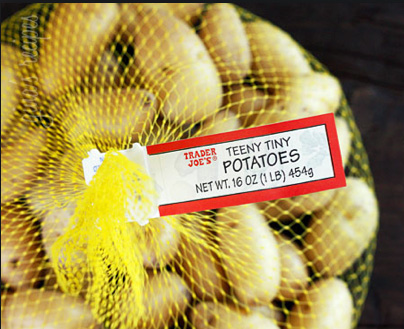 Heat 2 tablespoons of olive oil in a small saucepan over medium heat.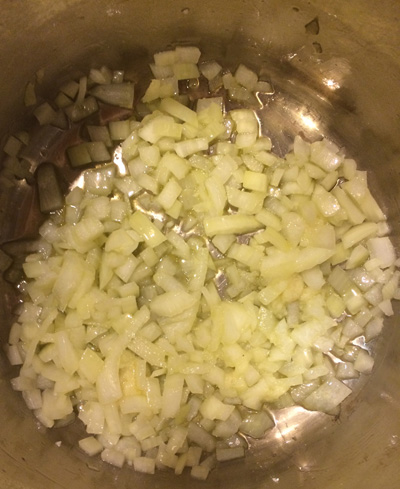 Add onion and garlic and sauté stirring often, until translucent, about 8 minutes.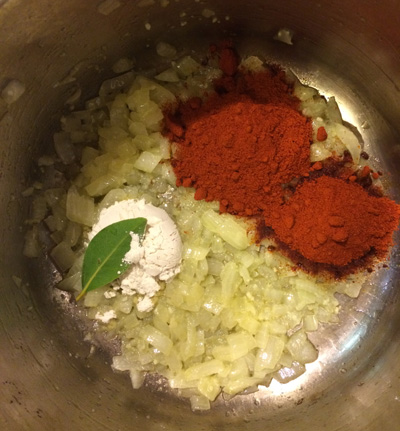 Add bay leaf, both types of paprika, and flour and cook, stirring constantly, for 2 minutes.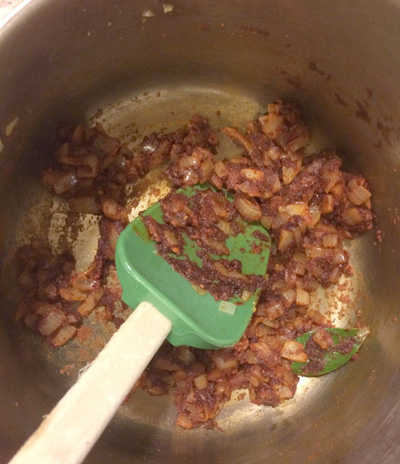 Stir in 1  1/4 cups water and bring to a boil, whisking constantly. Reduce heat to low and simmer for 12 minutes.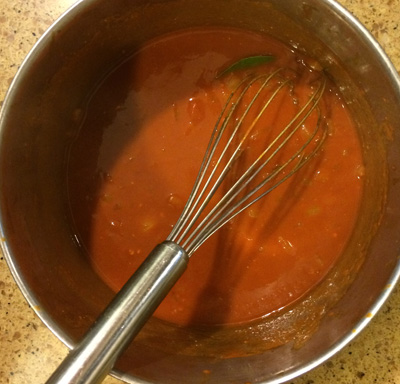 Remove bay leaf, season with salt and pepper, and purée in a blender. Set aside.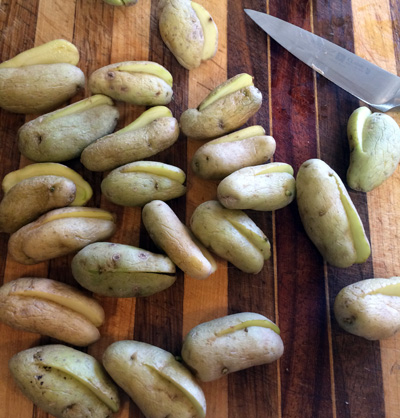 Wash the potatoes and then use a small paring knife to make a slit in each, nearly cutting in half, but leaving one end intact. Gently twist each potato to make it fan out slightly.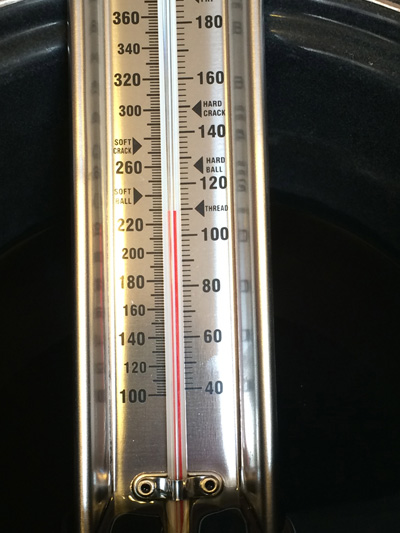 Pour oil into the pot to a depth of 2 inches in a deep-fryer (or in a large heavy pot with a deep-fry thermometer attached to the side of the pot) heat over medium-high heat until the thermometer registers 225 degrees.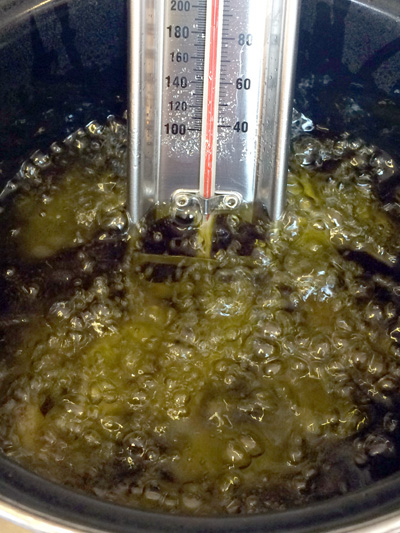 Add the potatoes and cook, stirring occasionally and adjusting heat to maintain temperature, until tender, about 10 minutes.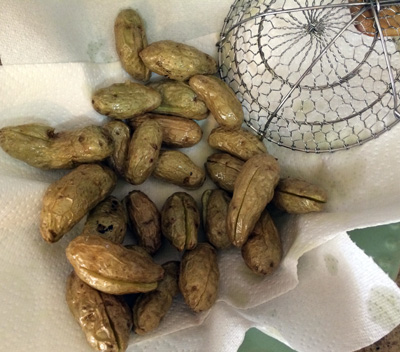 Using a slotted spoon, transfer potatoes to a paper-towel-lined platter; let cool completely.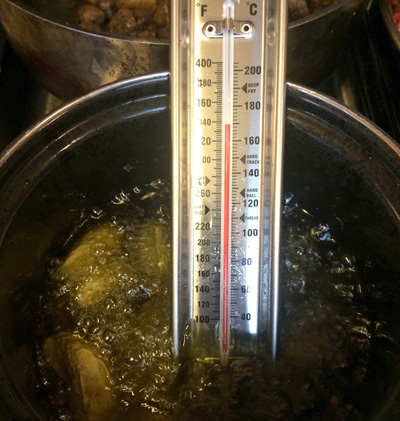 Heat the same oil to 350 degrees. Working in batches, add cooled potatoes and cook until golden brown and crisp, 5 to 7 minutes. Transfer to clean paper towels and season with salt.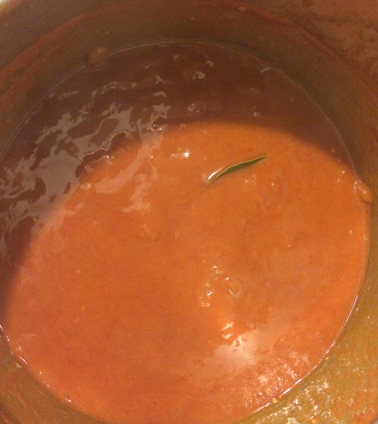 Rewarm sauce. Serve potatoes with the sauce.
Serves 8