new record!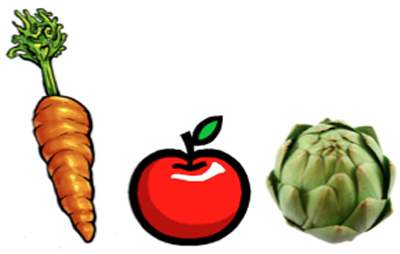 The fun little picture above is meant to represent the number 100, as in 100 consecutive days of blog posts – a new record on my part.  When I made the decision back on September 10th (day 80 in a row), I had no idea just how difficult it would be to not miss a day for 3+ months. You never know what life is going to throw your way when you make a plan – a public statement – like that.  But in many ways, this blog is my therapy, it keeps me honest, and well, I just love doing it.
October is always my busiest month of the year, so I'm happy that it worked out that September 30th is day 100. Just for the sake a trivia and my amusement, the previous streak of consecutive posts was 72 back in June, July, August, of 2010.
I was wracking my brain thinking of what might be fun to make for post #100. I searched the web for food-related "100" and found nothing.
Then I went to Foodnetwork.com and found our own Chef Beau MacMillan, executive chef at Elements at Sanctuary with this video.  The video is from the show "The Best Thing I Ever Ate, Street Food"  and Beau is talking about H-100 tater tots from the Grill 'Em All food truck in Los Angeles, CA.  Food truck chef Ryan Harkins named the tots after a hard-core rock band, H-100 from Ohio.
It was about a year and a half ago that Beau was right here in my kitchen cooking with Larry Fitzgerald and me. He is a great guy and if he loves these tater tots, I knew they must be something special. I've tried to re-create them here.  Next time I'm in LA, I'm going to find that truck and compare … 'cause man, these are awesome!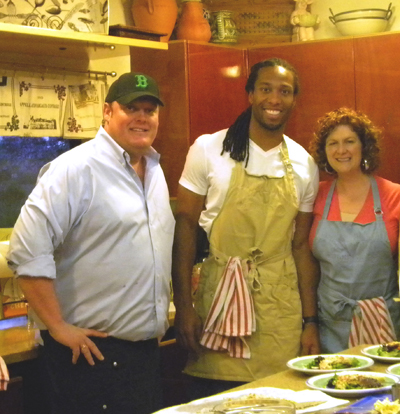 H-100 Tater Tots Knockoff
2 large russet potatoes
Salt and freshly ground black pepper
3 Trader Joe's garlic cubes or 2 teaspoons of garlic powder
3/4 cup cheddar cheese
3/4 cup pepper Jack cheese
1/2 cup flour
1 egg whisked with 1 tablespoon water, for egg wash
1 cup panko bread crumbs
1 /2 teaspoon smoked paprika
Malt Vinegar Aioli
1 large garlic clove, peeled
1 1/2 teaspoons Dijon mustard
1/2 cup prepared mayonnaise
1 tablespoon malt vinegar
1 1/2 teaspoons minced fresh tarragon leaves
Salt and freshly ground black pepper
Canola oil, for frying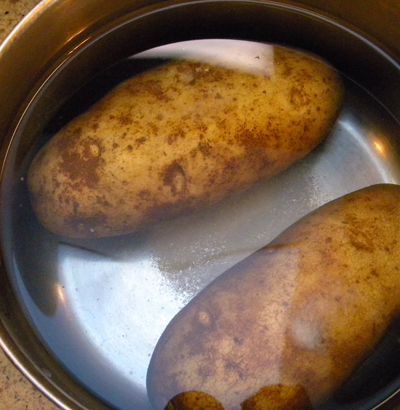 Wash the potatoes well.  Place in a large pot and fill with cold water to cover and add 2 tablespoons salt. Place over high heat and bring to a boil. Reduce heat, and simmer until the potatoes are cooked through but still firm, about 20 minutes.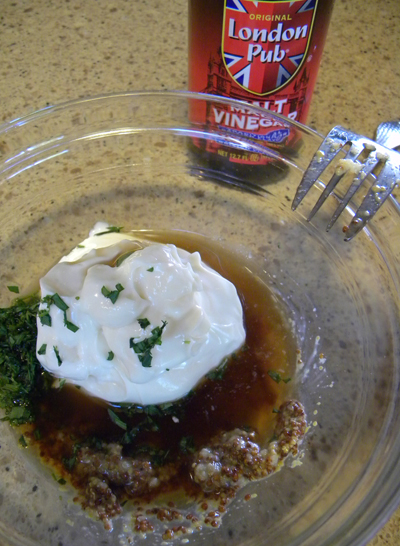 While the potatoes simmer, make the aioli. In a small bowl, mash the garlic clove into a paste with the mustard. Whisk in the mayonnaise, vinegar, and tarragon. Season with salt and pepper, to taste. Cover and refrigerate for at least 30 minutes before serving.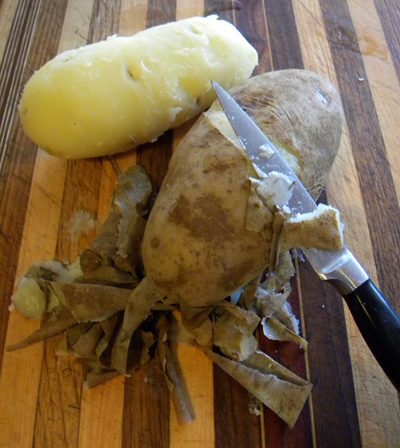 Remove potatoes from the water, cool slightly, and use a paring knife to peel the cooked potatoes while still warm.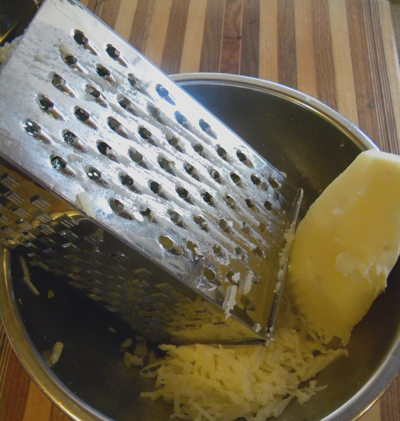 Shred the potatoes on the large holes of a box grater, and place the shredded potatoes in a bowl. Use your hands to blend in the garlic and both kinds of cheese, then season to taste with salt and pepper.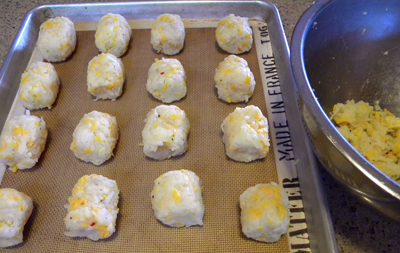 Make a golf ball size rounds with the mixture and then shape it into a tater tot. Place tots on a Silpat mat or parchment-lined cookie sheet. Cover and refrigerate for at least 20 minutes.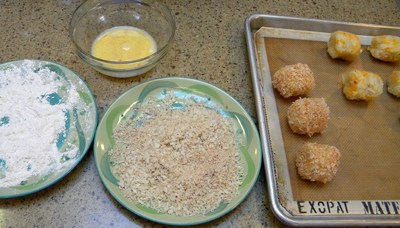 While the tots chill, pour the oil about halfway up the side into a medium saucepan and heat over medium-high heat. Next, set up your breading station; place flour on one small plate, place the bowl of egg wash next to that, and on another small plate mix together the panko and smoked paprika with 1/2 teaspoon salt and 1/4 teaspoon freshly ground black pepper.
Roll each tot first into the flour, then dip in the egg wash, and finally, coat with the panko.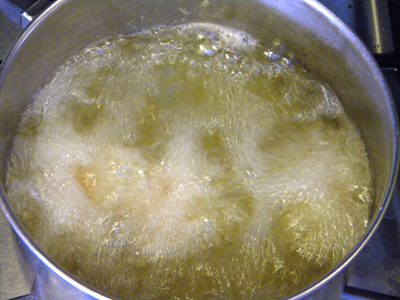 When the oil is hot enough, drop three tots at a time into the saucepan and cook until the tots are evenly browned all over.  Use a slotted spoon or spider to remove and drain on paper towels.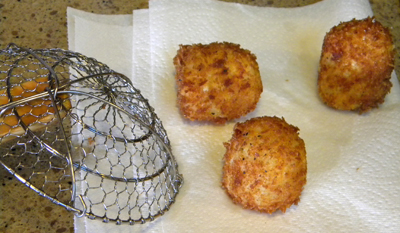 Transfer to a serving dish and serve with the aioli and ketchup.