More recipes tried in Chicago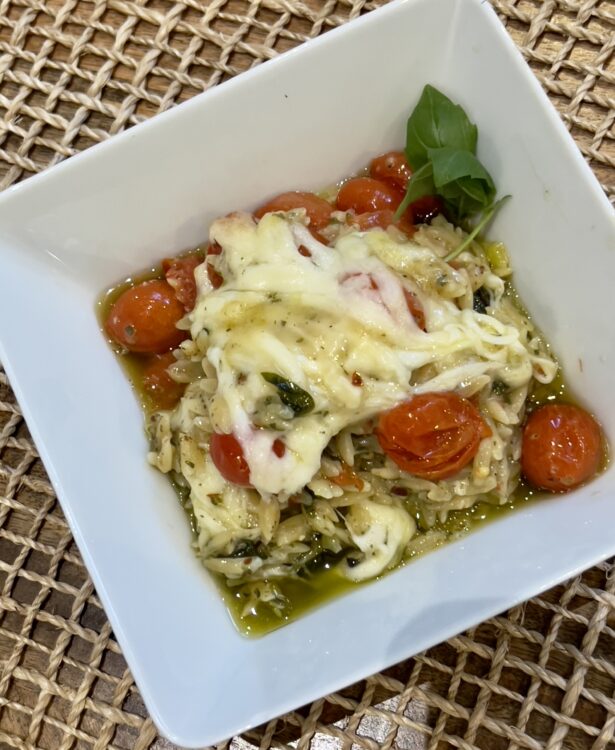 I was visiting Max and his parents in Chicago at the end of last month and tried a few new recipes for Mom and Dad, aka Marissa & Jeff.
This first one was from the Half Baked Harvest blog. It could not have been quicker or easier. Also, delicious, so I'll be making it again and adding in diced chicken breast or thighs for added protein.
Oh, and May the 4th be with you!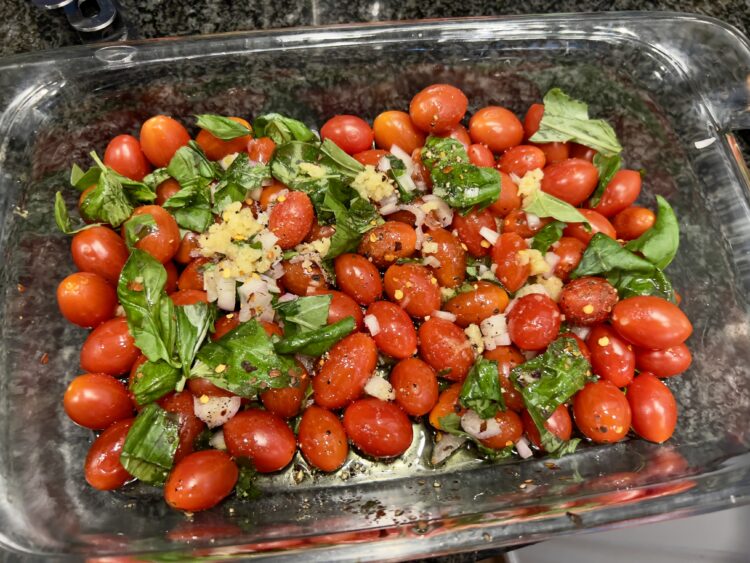 Caprese Pesto Orzo Bake
3 cups cherry tomatoes
3 tablespoons olive oil
4 cloves garlic, peeled and chopped
1 shallot, peeled and chopped
1/3 cup fresh basil, chopped
Chili flakes
Salt and freshly ground black pepper
1 pound dry orzo pasta
8 ounces of prepared basil pesto
3 tablespoons sliced pepperoncini
2 1/2 cups water
1 1/2 cups shredded mozzarella cheese
Preheat the oven to 400 degrees.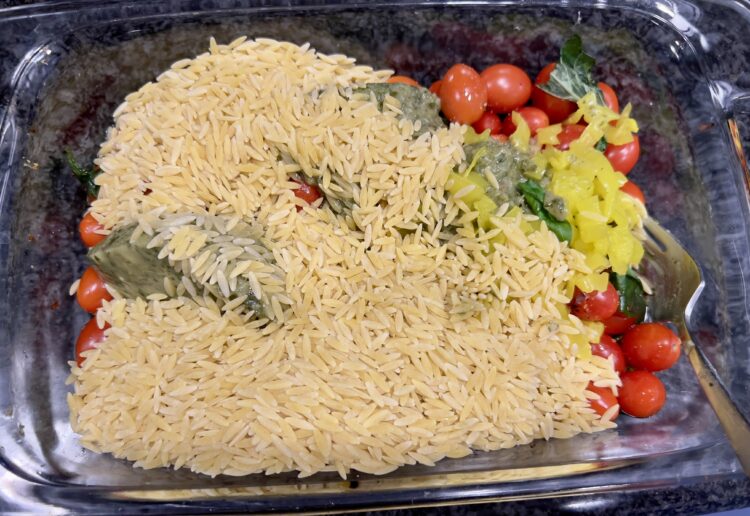 In a 9×13-inch baking dish, combine the tomatoes, olive oil, garlic, shallots, basil, chili flakes, salt, and pepper. Roast for 10 minutes. Pull the tomatoes out of the oven. To the same pan, add the orzo, pesto, and sliced pepperoncini. Pour over 2 1/2 cups of water and stir to combine.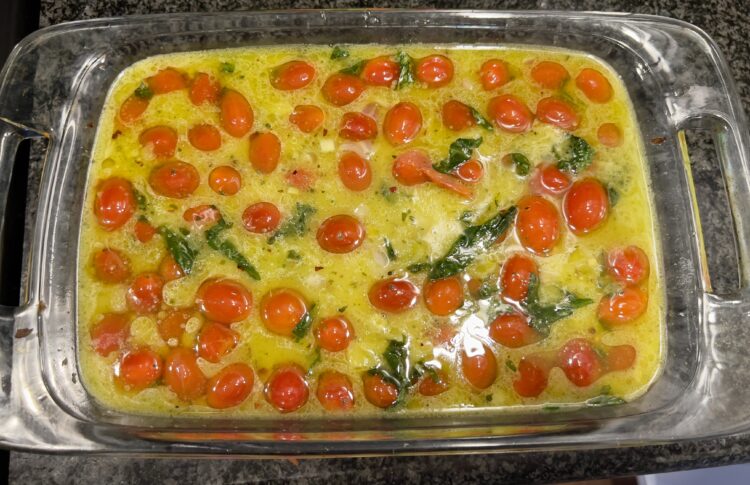 Return the dish to the oven and bake for 12-15 minutes, until most of the water has cooked into the pasta, but not all of it.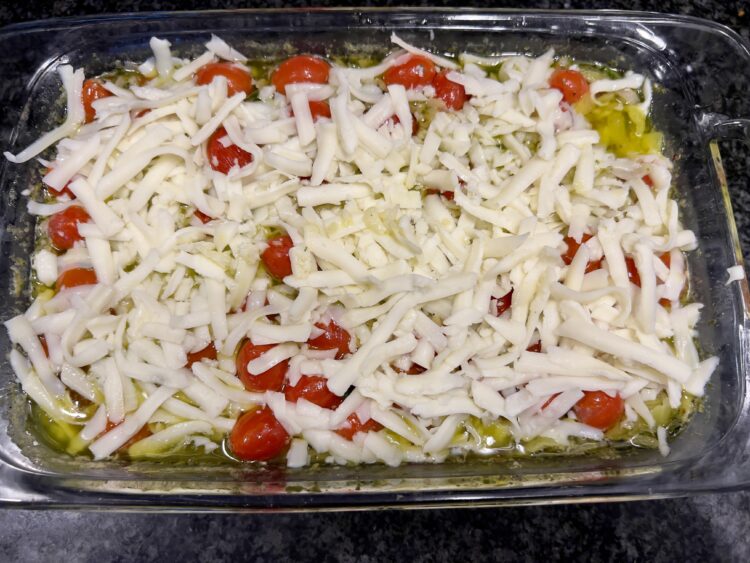 Stir the pasta around, then sprinkle over the cheese. Bake another 10 minutes, until the cheese has melted and the sauce bubbling. If there's a lot of oil from the pesto on top, use paper towels to blot off the excess. Top with fresh basil and enjoy.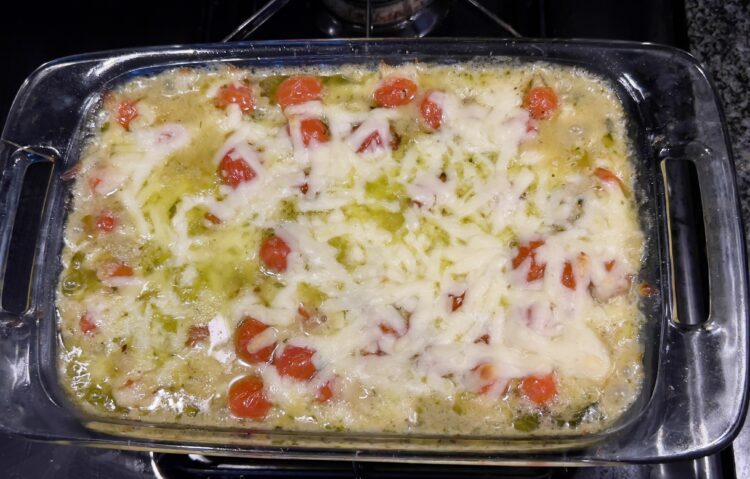 Serves 6