Michelin Man Max plus a stew
Yes, if you're thinking this is now a baby and recipe blog, you are right. I can't help but share this photo of Max in his new sleep suit. Swaddling is now done with, the suit is what is now the cat's pajamas! Plus, he is adorable in it. I fly back to Chicago to see Max and his sweet mama in two weeks, I seriously can't wait to get my hands on him!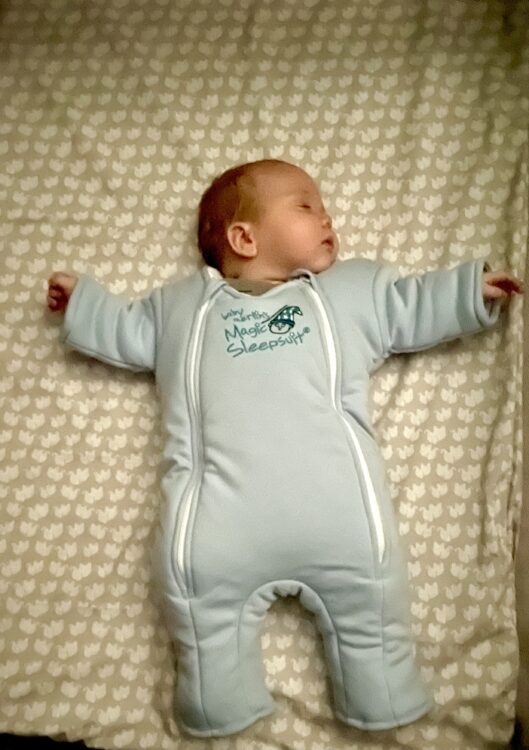 Today's recipe is the epitome of dump and cook. A package of chicken thighs, a package of mushrooms, a bell pepper, open a couple of cans, dump, season it up, freeze, thaw, cook and you're done!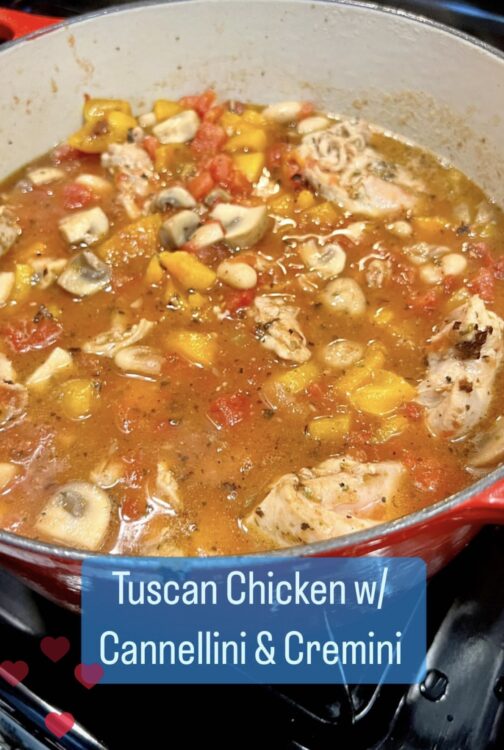 Tuscan Chicken with Cannellini & Cremini Stew
14.5-ounce can diced tomatoes
6 skinless, boneless chicken thighs
1 tablespoon Italian seasoning
2 teaspoons kosher salt
1/2 teaspoon freshly ground black pepper
15-ounce can cannellini beans, drained
8 ounces cremini mushrooms, quartered
1 yellow bell pepper, cored, seeded and diced
Freshly grated Parmesan cheese and minced parsley, for garnish, if desired
Write the date and "Tuscan Chicken with Cannellini & Cremini Stew" on the label portion of a 1-gallon freezer Ziplock bag.
Fit the bag inside a large saucepan (to hold it, up and open). Pour in the can of diced tomatoes and their juices. Add the chicken thighs, sprinkle with Italian seasoning, kosher salt, and pepper. Add the cannellini beans, bell pepper, and cremini mushroom. Lift the bag out of the pan, squeeze out all the air, seal the bag, and freeze.
The day before serving, remove the bag from the freezer and thaw in the refrigerator overnight. This is best done on a baking sheet to avoid any leakage into the refrigerator. When ready to cook, dump the contents of the bag into a large pot and bring to a boil. Reduce heat to the simmer and cook for 20 minutes, or until the chicken is cooked through.
Ladle into bowls, garnish and serve.
Serves 4