have a heart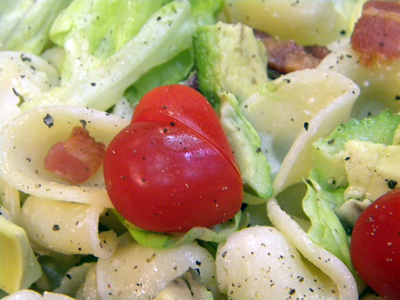 I've shared with you my newfound love of Pinterest. That is where I found the idea for these adorable pearl cherry tomato hearts. If you and your loved one are going out for Valentine's and leaving the kids at home, what a wonderful salad this would be to serve to your beloved children.  Or… just as a casual any night of the week with an extra special loving touch.

Valentine BLT Pasta Salad
28 mini pearl grape tomatoes
1/3 cup plain nonfat yogurt
1/4 cup mayonnaise
1 1/2 teaspoons Dijon mustard
1 teaspoon grated Meyer lemon zest
8 ounces orecchiette pasta
4 cups mixed torn butter lettuce and radicchio
6 slices bacon, cooked crisp and crumbled
2 avocados, peeled and diced
Salt and freshly ground black pepper to taste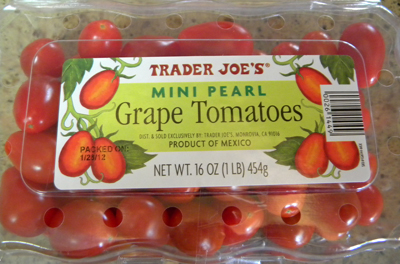 Use a sharp paring knife and slice each tomato on the diagonal.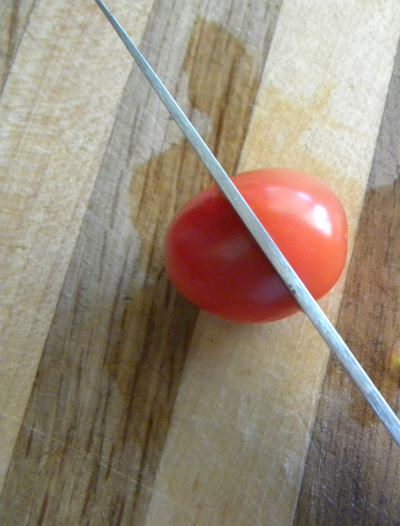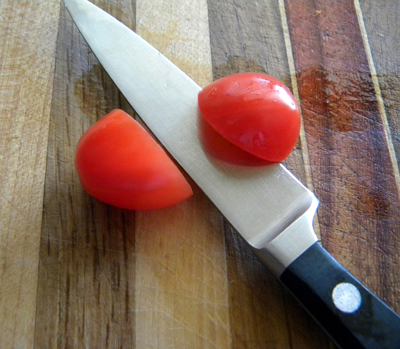 Flip one half of the tomato upside down and match it up with the other half of the tomato to form a heart.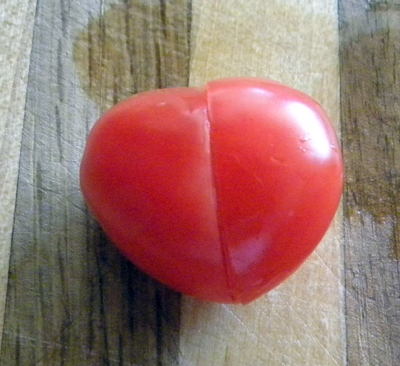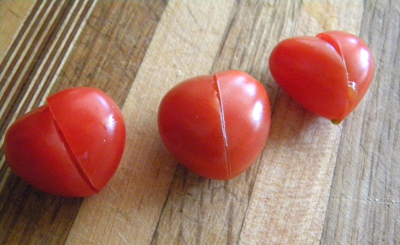 Place the yogurt, mayonnaise, mustard, and lemon zest in a small bowl and whisk until blended.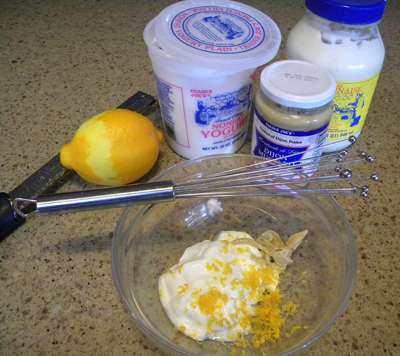 Cook the pasta in salted boiling water according to package directions. Drain and rinse under cold water. Place in a large bowl and toss with the dressing.
Add the mixed greens to the pasta in the bowl. Divide between 4 plates. Sprinkle the bacon and avocado atop, dividing evenly between the plates.  Top each salad with seven cherry hearts and serve.
Serves 4