Gratin and France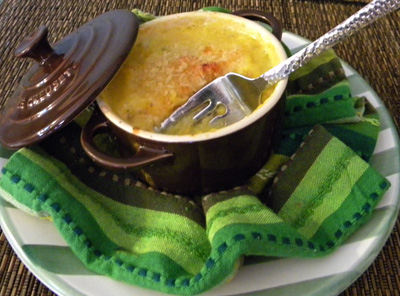 Ahh, the cooler weather has finally arrived in the desert. I am desperately craving fall foods in the worst way, especially this wonderful dish that Dave and I first enjoyed nearly 13 years ago, on our first trip to France. What a trip it was…
We arrived in Paris on a crisp mid-October evening and were in awe from the very first second. After spending two days in the "City of Light", we boarded the EuroRail (high-speed train) headed for Cannes in the south of France. There, we rented a car and drove to our destination for the next week, a cooking school in Julia Child's former Provençal home, La Pitchoune.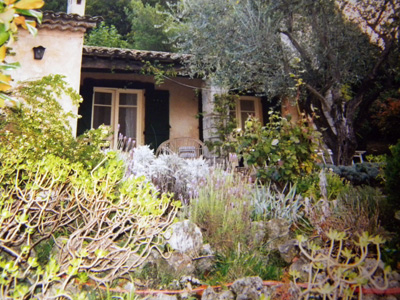 I shall share more of our story throughout the month of October, (my favorite month of the year) but for now, the recipe for Gratin de Courge Provençal.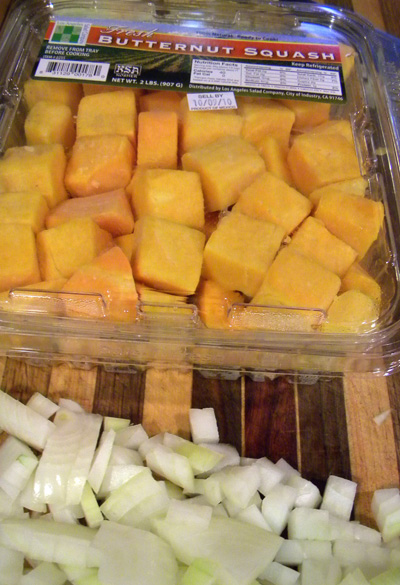 Most markets carry prepared (peeled, seeded, and cubed) butternut squash. This is a massive time saver. I used a 2-pound package purchased at Costco. Although I still needed to quarter each one since the cubes were about 1-inch in size.
Squash Gratin
6 tablespoons (3/4 stick) unsalted butter, divided
1 large onion, peeled and diced
2 pounds peeled and seeded butternut squash or pumpkin, cut into 1/4-inch cubes
1/4 teaspoon whole coriander seeds, crushed in a mortar or with the side of a chef's knife
Salt and freshly ground black pepper, to taste
1 tablespoon flour
1 cup milk
1/4 cup heavy cream
1 tablespoon fresh mint leaves
1/3 cup shredded Parmesan cheese
1/2 cup Panko crumbs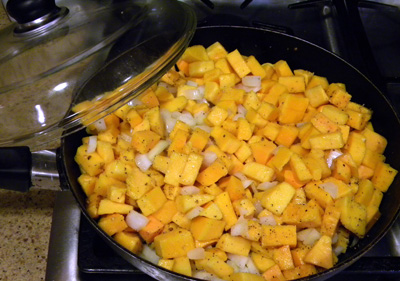 In a large skillet, over very low heat, melt 4 tablespoons of the butter. Add the onion, squash, and coriander, and season with salt and pepper. Cover the pan and seat for 45 minutes, stirring every 10 to 15 minutes.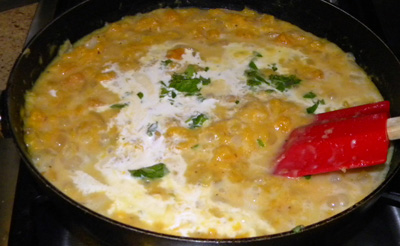 Sprinkle the squash with flour, stir, and increase heat to medium, add the milk, a little at a time. Increase the heat to low and simmer gently, uncovered, for 12 minutes, stirring often. Preheat the oven to 375 degrees. Stir in the cream and add the mint. Melt the remaining 2 tablespoons butter and use a small amount to lightly grease a  2-quart gratin dish or 8 individual crocks or bakers.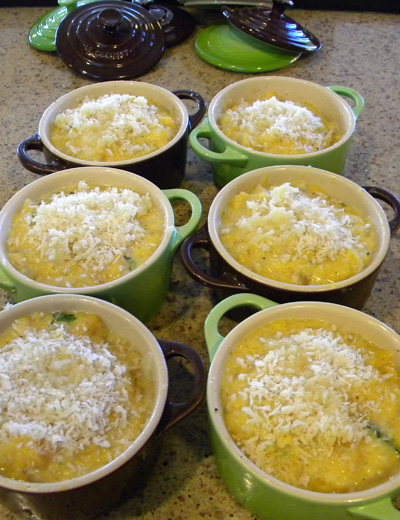 Transfer the mixture to the prepared dish(es). In a bowl, combine the cheese and Panko and sprinkle on top of the gratin. Drizzle the remaining melted butter over the top.
Place gratin on a foil-lined baking sheet and bake in preheated oven for 30 minutes or until the surface is golden. Allow to rest for 10 minutes before serving.
Serves 6