from the table to the pot
http://maientertainmentlaw.com/?search=prednisone-15-mg-ml-sol by Linda Hopkins
acquistare vardenafil senza ricetta Piemonte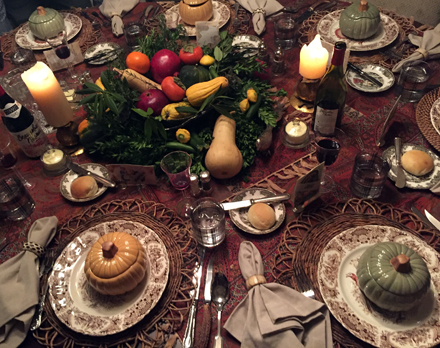 click It is always a good idea to use seasonal produce in a centerpiece, especially on a Thanksgiving table. After all, the holiday is all about bounty and nothing looks more bountiful than beautiful fruits and vegetables.
siti sicuri per comprare viagra generico 200 mg pagamento online a Verona Of course, we don't want to be wasteful either, so using that produce for meals in the days to follow is a must!
viagra prezzo al pubblico
http://maientertainmentlaw.com/?search=side-effects-long-term-use-prednisone Our Thanksgiving centerpiece consisted of pomegranates, tangerines and persimmons (later used in a salad) baby zucchini and pattypan squash (sautéed as a side dish that weekend) along with the winter squashes of butternut, acorn and delicata, used for the following soup recipe.
source link The recipe is the same one I used for a cooking class last Wednesday at Les Gourmettes Cooking School. The only difference was that instead of seven cups of mixed squash, I used 3 cups of butternut along with red bell peppers and sweet potatoes.  The variation for that soup is included.
http://cinziamazzamakeup.com/?x=acquistare-vardenafil-online-spedizione-veloce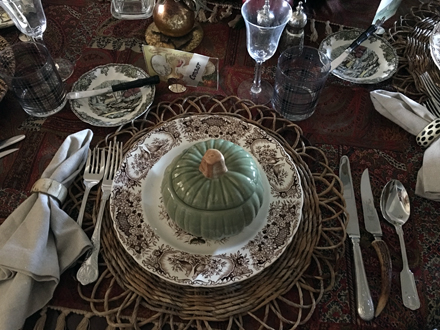 Here is one more photo from our holiday dinner – one of the placesettings.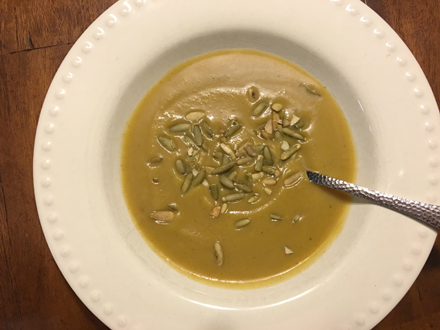 Centerpiece Squash Soup
7 cups peeled, seeded and chopped winter squash
1 garlic clove, peeled and minced
1 tablespoon olive oil
1 teaspoon five-spice powder
1 teaspoon ground cumin
1 teaspoon minced fresh garlic
1/2 teaspoon salt
4 cups chicken stock
1 cup water
Roasted pepitas, for garnish
Preheat oven to 400 degrees.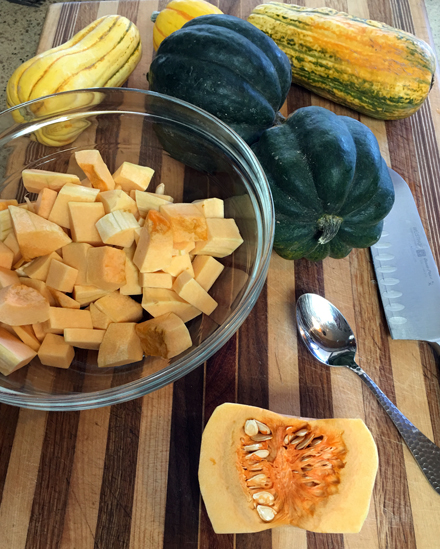 Combine the squash, garlic, olive oil, five-spice, cumin and salt in a large bowl, toss well.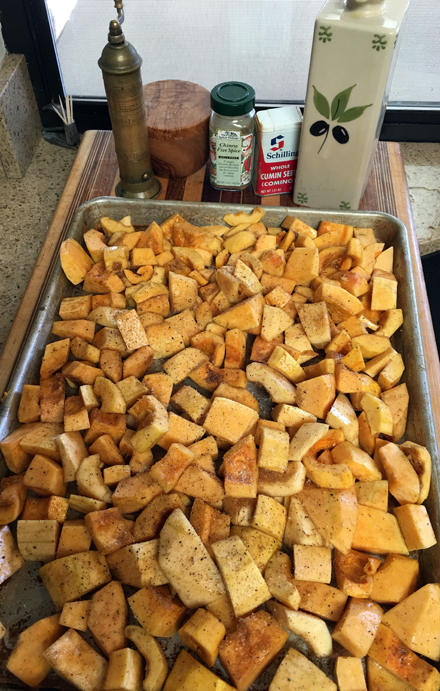 Place squash mixture in a single layer on a baking sheet. Bake in preheated oven for 30 minutes or until tender, stirring once.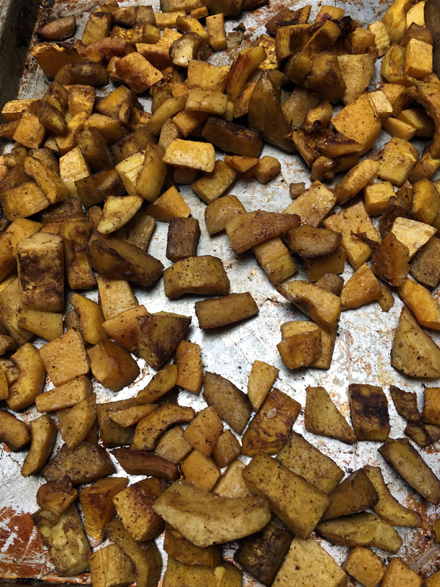 Transfer roasted squash to a pot and add the broth and water; bring to a boil. Reduce heat; simmer 5 minutes.
Place half of the mixture in a blender. Remove center piece of blender lid (to allow steam to escape); secure blender lid and place a clean towel over opening in blender lid and process until smooth. Pour into a large bowl. Repeat procedure with remaining mixture.
Return to pot and keep warm until ready to serve.
Ladle into bowls and sprinkle with pepitas.
Serves 6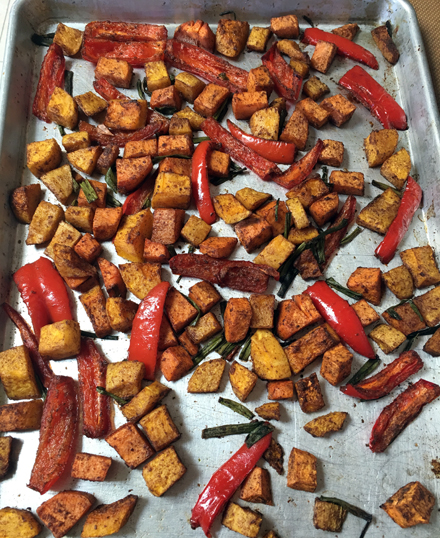 *Alternately you may use 3 cups butternut squash, 2  1/2 cups chopped red bell pepper, 1  1/2 cups chopped peeled sweet potato, and 1 bunch green onions, roughly chopped – in place of the 7 cups of winter squash.