Freezer Fajitas
The remaining freezer meals I made for Marissa and Jeff only have one photo, which I took to use on Instagram stories while I was there. Hopefully, that will be enough to entice you to give at least a couple of them a try. I'll start with this one that was so easy and quick that I only needed 1 bowl and a microwave to prep.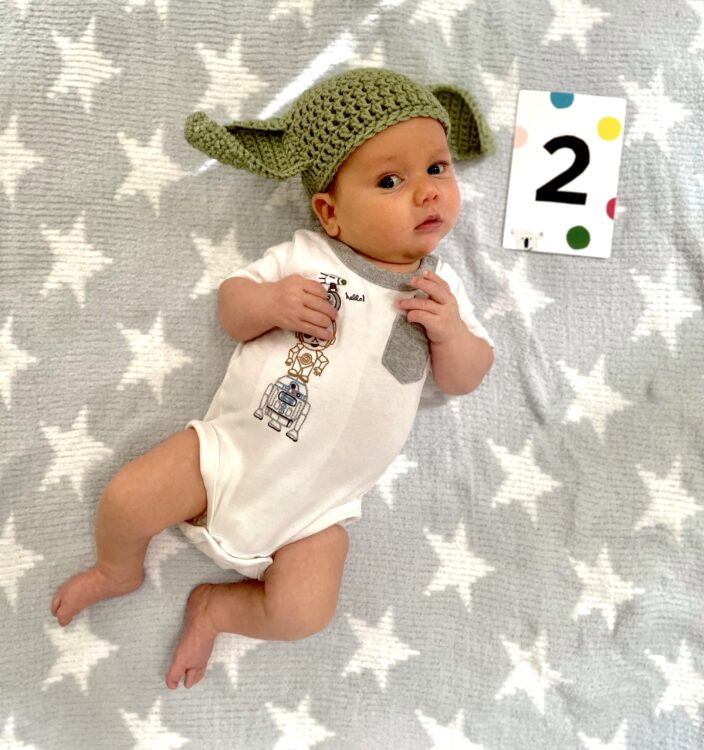 A little bonus today; photos of sweet Max who turned 2 months old on August 1st. He fills my heart with so much love and joy!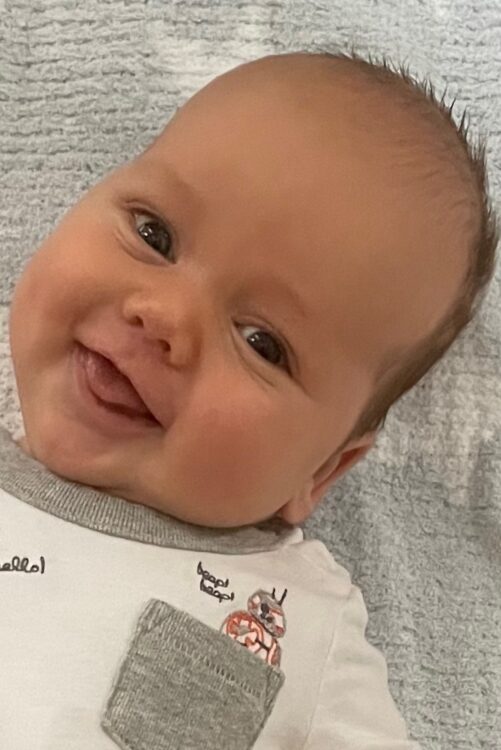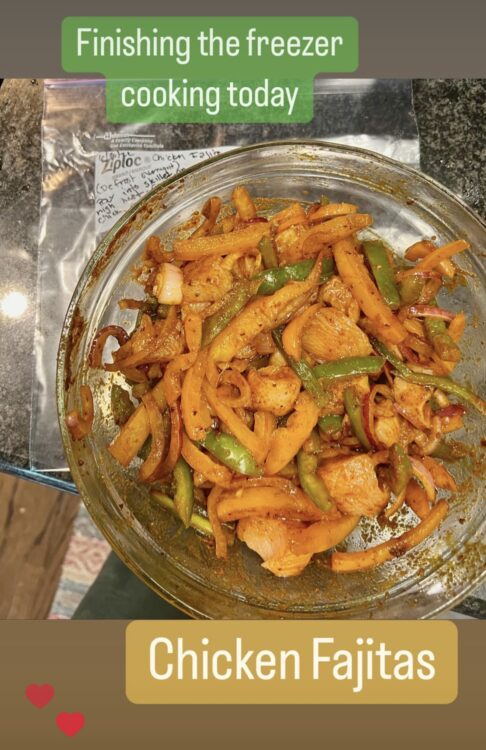 Freezer Bag Chicken Fajitas
1/4 cup vegetable oil
2 tablespoons chili powder
1 tablespoon ground cumin
Kosher salt and freshly ground black pepper
2 cloves garlic, peeled and finely chopped
1 yellow or red bell pepper, stemmed, seeded, and cut into thin strips
1 green bell pepper, stemmed, seeded, and cut into thin strips
1 small red onion, peeled and thinly sliced
1 1/2 pounds boneless, skinless chicken breasts, cut into thin strips
12 small flour tortillas, warmed
Guacamole, salsa, sour cream, and lime wedges, for serving
Whisk together the oil, chili powder, cumin, 1 teaspoon salt, and several grinds of black pepper in a large microwave-safe bowl. Add the garlic, peppers, and onion and toss to coat. Cover with plastic wrap and microwave until the vegetables are crisp-tender, about 2 minutes. Remove the plastic wrap and let cool completely.
Transfer the vegetables, with the marinade, to a 1-gallon freezer-safe Ziplock bag and add the chicken strips. Squeeze out the air from the bag and seal, then toss gently squeeze to coat the chicken with the marinade. Freeze until ready to use. Let thaw in the refrigerator overnight before cooking.
Pour the chicken, vegetables, and marinade into a large skillet and heat over high heat. Stir-fry, until the chicken is cooked through, about 10 -12 minutes. Season with salt and pepper.
To Serve: Divide the chicken and vegetables among 4 plates. Serve with 3 tortillas each along with guacamole, salsa, sour cream, and lime wedges on the side.
Serves 4