for Marissa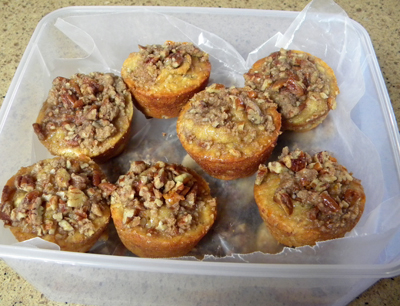 I've scrolled through all 1,577 of the comments left on this site and found that well over 30 of them are from my darling daughter, Marissa, saying something like this – "Send me some!"  "Save some for me."  "Make that for me when I come home!"  and most recently, "I've decided I'm going to comment on every post of something I want, asking you to send it to me, until you actually do send me something."  
What's a mother to do? My girl used to live in Tucson, so it was easy to plan a quick trip and just drive down to stay overnight and cook for her and her darling roommates. But now she lives about 750 miles away in San Francisco.  And although I would love nothing more than to hop on a plane every few weeks and spend time in that gorgeous city with my gorgeous girl, that isn't very practical or even possible.
So I've made muffins.  Muffins to freeze and ship to her.  Marissa, please share them with your new darling roommates and rest assured, they are made with enormous amounts of love. xoxo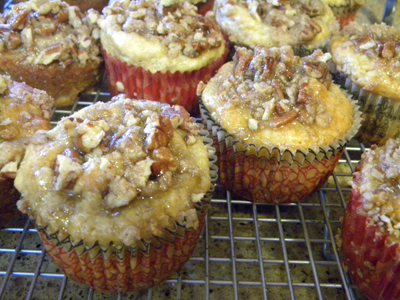 Bananas Foster Muffins
Streusel Topping
1/3 cup flour
1/4 cup packed brown sugar
1/2 teaspoon ground cinnamon
1/4 cup cold butter, cut into small pieces
1  1/2 cup chopped pecans
Muffins
3 ripe bananas
1 egg
1 egg yolk
1/2 cup mascarpone
2/3 cup milk
1/3 cup dark or spiced rum
1/2 teaspoon vanilla
1 teaspoon orange zest
2 1/2 cups flour
1/4 teaspoon baking soda
1  1/2 teaspoons baking powder
1/4 teaspoon salt
3/4 cup packed brown sugar
1/4 cup sugar
1 stick cold butter, cut into chunks
Rum Glaze
1/4 cup unsalted butter
1/4cup brown sugar
2 tablespoons orange juice
1/8 teaspoon ground cinnamon
1/4 cup dark or spiced rum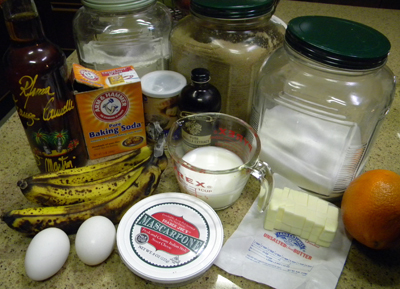 Preheat the oven to 350 degrees.
Streusel Topping:  In a medium bowl, whisk together the flour, brown sugar, and cinnamon. Using a fork or pastry cutter, cut in the butter until the mixture resembles a coarse meal, stir in pecans and set aside.
Muffins: In a medium bowl, mash the bananas with a fork.  Use the fork to blend in the eggs and mascarpone. Whisk in the milk, rum, vanilla, and orange zest until well blended.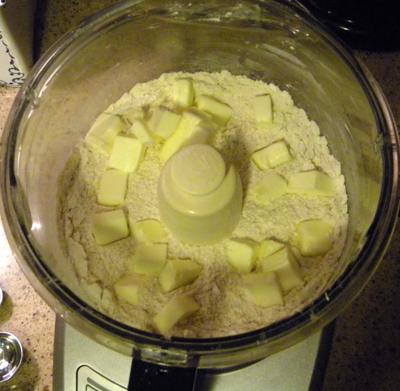 Place flour, baking soda, baking powder, salt, and both sugars into the bowl of a food processor and mix to combine.  Add the cold butter and pulse until the mixture has butter pieces the size of small peas.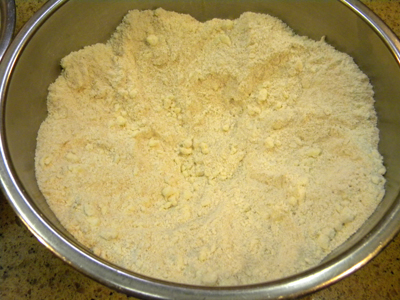 Transfer to a large bowl and make a well in the center. Pour the wet ingredients into the well.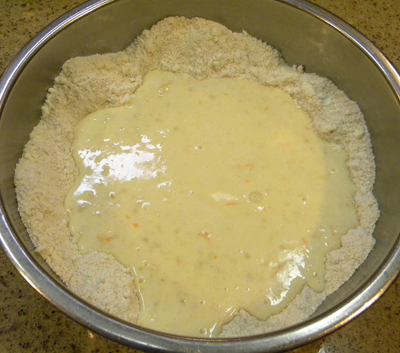 Gently mix until just combined.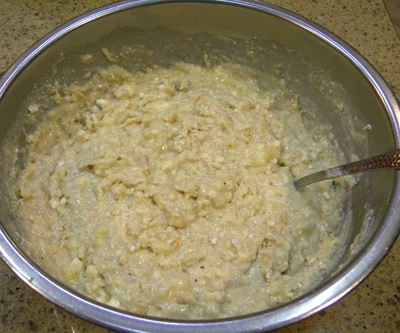 Divide batter between well-buttered (or paper-lined) muffin tins, filling 3/4 full.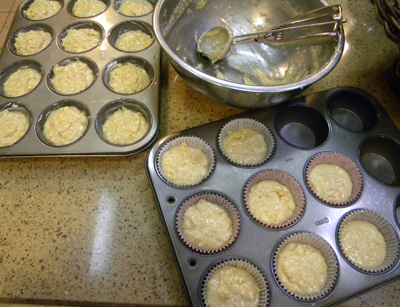 Sprinkle with streusel topping and bake 28 to 30 minutes or until muffins are golden brown and tester inserted into center comes out clean, switching pans after the first 15  minutes.
Rum Glaze: While muffins bake make the glaze. In a small saucepan, over medium heat bring the butter, sugar, orange juice, and cinnamon to a boil. Stir and reduce heat to a low simmer for 4 minutes. Remove from heat and stir in the rum, set aside and cover to keep warm.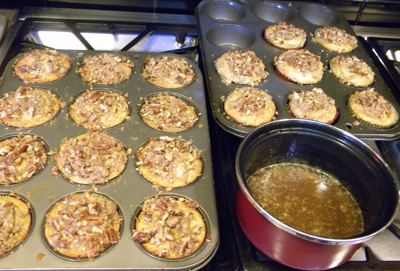 Remove muffin tins from oven and cool for 5 minutes, then, using a toothpick, poke holes all over the top of the muffins.  Spoon about 1 teaspoon of the rum glaze over each muffin.  Let muffins remain in the pans for about 5 minutes to set before transferring to a wire rack and then allow to cool for at least 12 minutes before serving.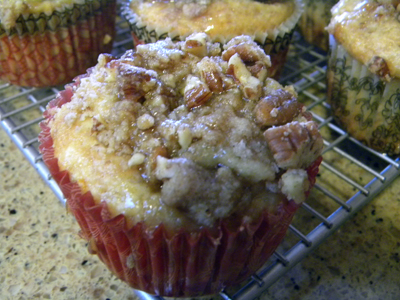 Store tightly covered at room temperature for up to 3 days, or freeze for longer storage (or shipping!).
Makes 20 muffins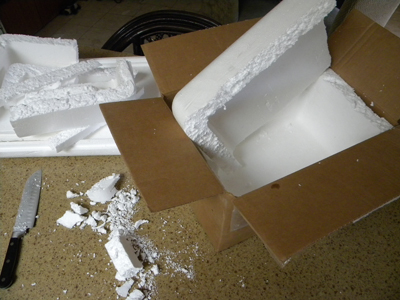 My feeble attempt at cold-overnight-packaging is a messy and frustrating proposition! Oh well, gonna finish this up and get it to Fed Ex in the morning.