flag for the fourth

The 4th of July weekend is here and here is a festive, fun, and tasty watermelon flag bowl perfect for that fruit salad you need to bring to the party. The recipe for the actual salad and dressing is way down at the bottom of the post. 
Leading up to it are step-by-step pictures to help you make the patriot melon.  Here we go….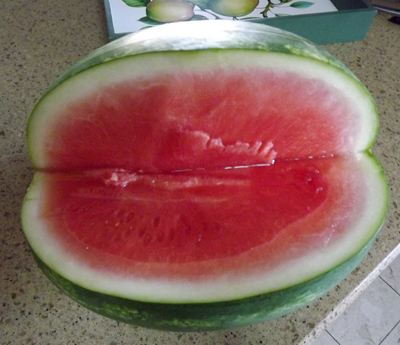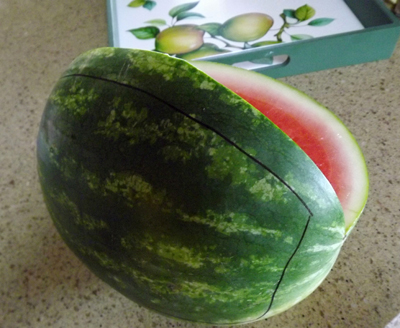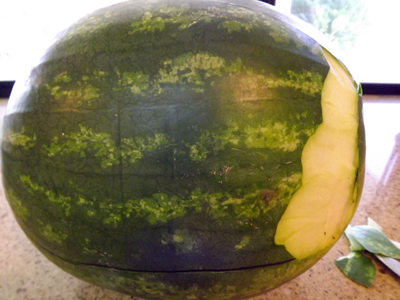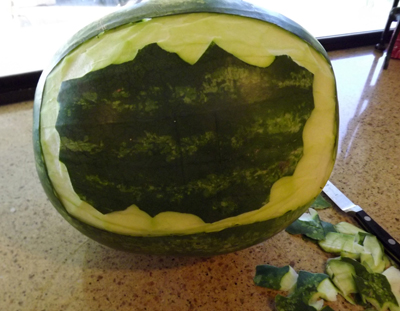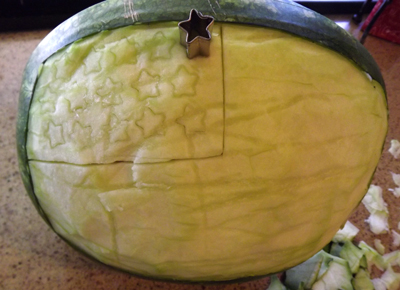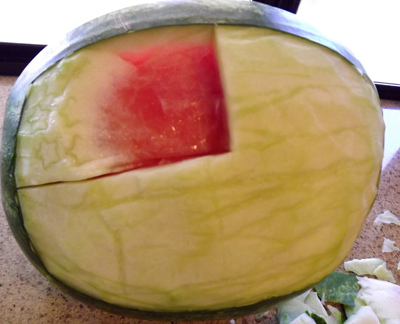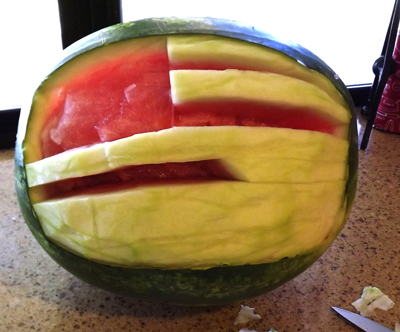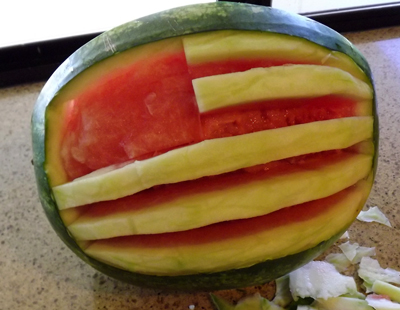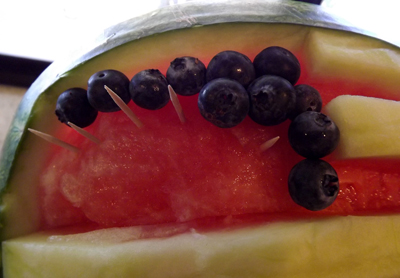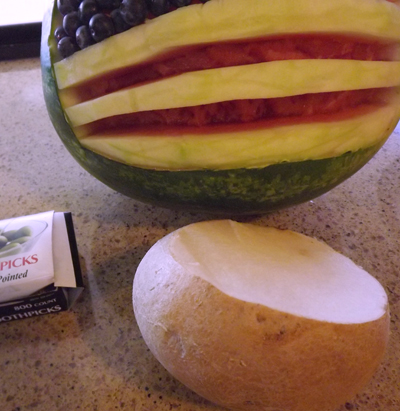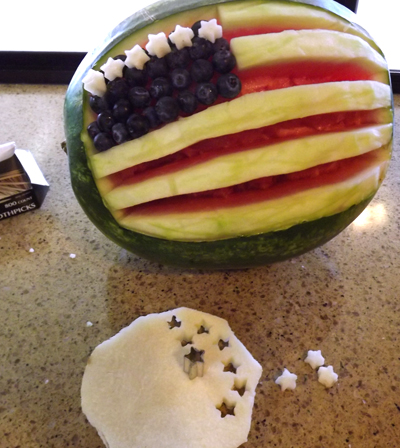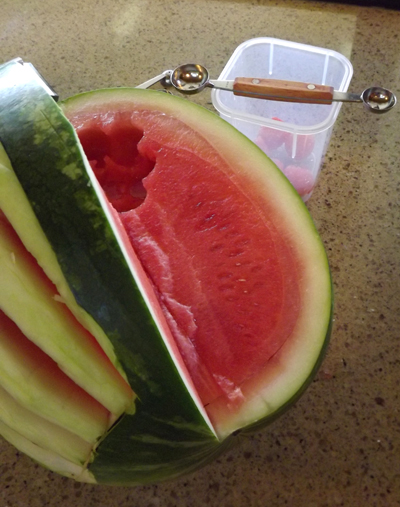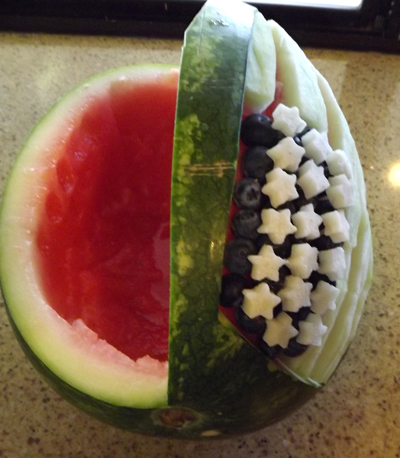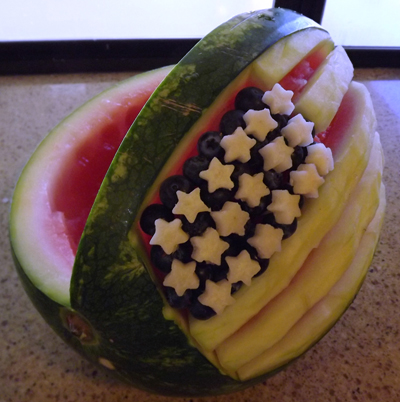 Watermelon Flag Bowl filled with Fruit Salad with Poppy Seed Dressing
1 large watermelon
1 cantaloupe, halved and seeded
1 honeydew melon, halved and seeded
Two 15-ounce cans mandarin oranges, drained
20-ounce can pineapple chunks, drained
3 cups fresh strawberries, hulled and halved
2 cups seedless grapes, halved
1 1/2 cups blueberries, picked over to remove any small stems
Poppy Seed Dressing
1/4 cup olive oil
Finely grated zest of 1 lemon
2 tablespoons seasoned rice vinegar
2 teaspoons Dijon mustard
2 teaspoons freshly squeezed lemon juice
2 teaspoons honey
1 teaspoon poppy seeds
1/8 teaspoon each salt and pepper
With a large, sharp knife, remove a quarter section off the top of the watermelon as shown in the picture above.  If you would like to make the flag design, just follow all of the pictures above.  Using a melon baller, scoop flesh from inside of the watermelon, removing as many seeds as possible.  Leave 1/2 inch of flesh inside the shell of the watermelon.
Scoop cantaloupe and honeydew in the same manner, removing as much flesh as possible, and discarding the rinds. Refrigerate fruits separately until ready to assemble.
Poppy Seed Dressing: In a bowl whisk together oil, lemon zest vinegar, mustard, lemon juice, honey, poppy seeds, salt, and pepper until smooth.
To serve, place watermelon, cantaloupe, and honeydew balls in a large mixing bowl.  Add in the oranges, pineapple, strawberries, grapes, and blueberries.  Add half of the dressing and toss thoroughly.  Transfer mixture to watermelon bowl, and drizzle with additional dressing.
Set aside any fruit mixture that does not fit into the bowl, and use to refill the watermelon as the bowl empties.
Serves a crowd