fish Friday
Here is a super quick, super easy, and super yummy fish dish for your Friday!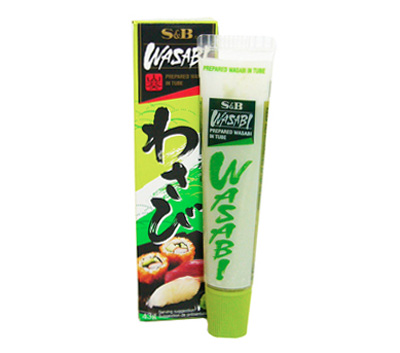 I served mine with sautéed edamame and cherry tomatoes. Could not be easier or healthier.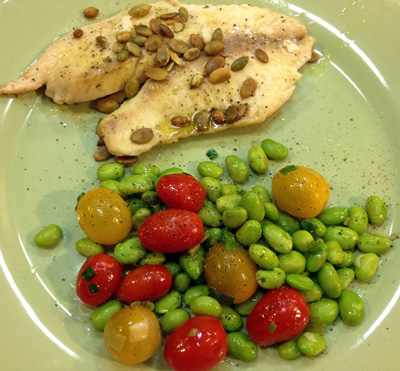 Wasabi Tilapia
2 tilapia filets
1 tablespoon wasabi paste
Salt and freshly ground black pepper
2 teaspoons olive oil
Toasted pepita (pumpkin) seeds, optional
Rinse and pat dry the tilapia. Rub wasabi paste onto one side of each filet. Season generously with salt and pepper.
Heat a large skillet and add olive oil. Place tilapia in the pan and cook for about 2 to 3 minutes on each side until cooked through.
Transfer to dinner plates and sprinkle with toasted pepita seeds, if desired. Enjoy!
Serves 2
Yup, that's all there is to it!