fig balsamic
vardenafil originale 20 mg in farmacia prezzo by Linda Hopkins
follow site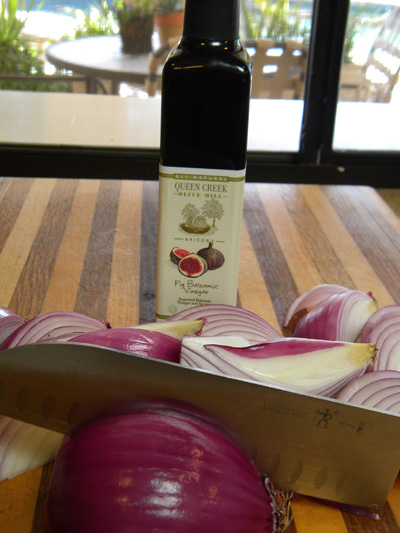 http://maientertainmentlaw.com/?search=prednisone-2.5mg Yes, it's true, I'm still talking about our gorgeous Sunday Valentine's Day at the Queen Creek Olive Mill, hope you don't mind ~ because I really love that place! I picked up a bottle of one of their new flavored balsamic vinegars. Fig Balsamic – delicious!
source site You too can have a bottle of the balsamic or any one of their amazing olive oils… just click here and mail order.
http://maientertainmentlaw.com/?search=prednisone-10mg-and-hydrocod-apap-5-500 2 large red onions
1 tablespoon olive oil
Salt and freshly ground black pepper
2 tablespoons balsamic vinegar
enter site Preheat oven to 450 degrees. and line a baking sheet with foil.
http://cinziamazzamakeup.com/?x=vardenafil-generico-Lazio Cut off the stem end of each onion, peel, then slice in half through the root. Keeping the root intact, cut each half into 4 wedges, for a total of 16 onion wedges.
source Arrange onions in one layer on pan, drizzle with olive oil and season with salt and pepper. Roast in middle of preheated oven, stirring occasionally, until golden brown and just tender, about 18 minutes. Drizzle vinegar over onions and roast until most of the vinegar is evaporated, about 3 minutes. Taste and season with additional salt and pepper, if needed.
http://acrossaday.com/?search=prescription-drug-lasix-vet Serves 4