Espresso Martini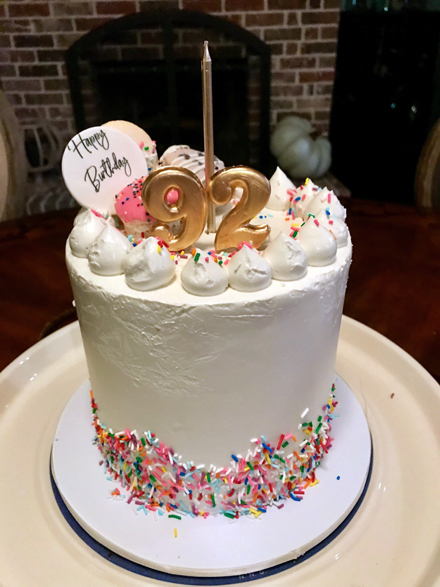 We've been celebrating my mother-in-law, Patricia Hopkins, and her upcoming 92nd birthday all weekend long. She, along with her oldest son, my brother-in-law, Roger, and his daughter, my niece, Megan, flew in on Thursday. Mom's birthday isn't until the 13th, but this was the weekend that worked best for everyone's schedule. Marissa is also in town, making it doubly special.
On Saturday afternoon, Megan was craving an espresso martini. She'd asked my nephew, Brandon, to make one for her a while back in Chicago and was disappointed when he didn't create it for her. Brandon fancies himself as quite the mixologist, rightfully so. You may remember one of his creations that I just had to reproduce when I returned home from a trip to the windy city.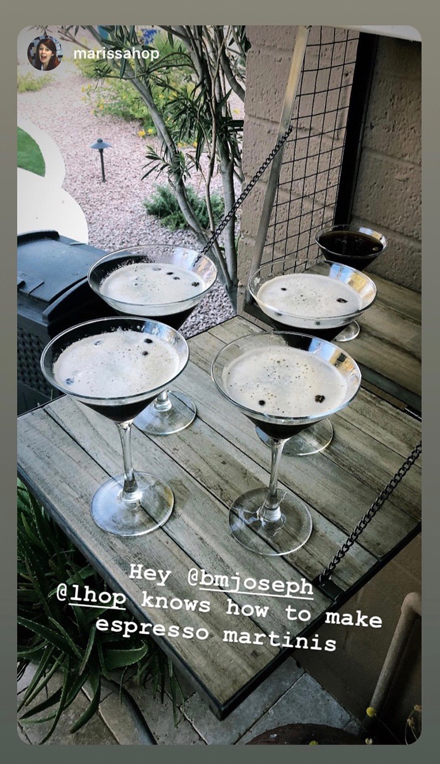 Anyhow, after I put together the makings for the espresso martini, Megan and Marissa felt the need to taunt Brandon on Instagram.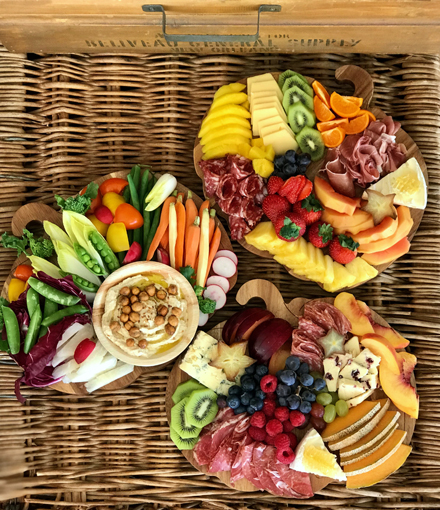 I put together a trio of Harmony Boards for our appetizers last night. I found the cute little pumpkin-shaped boards at Michael's a couple of weeks ago. They were on clearance for 70% off!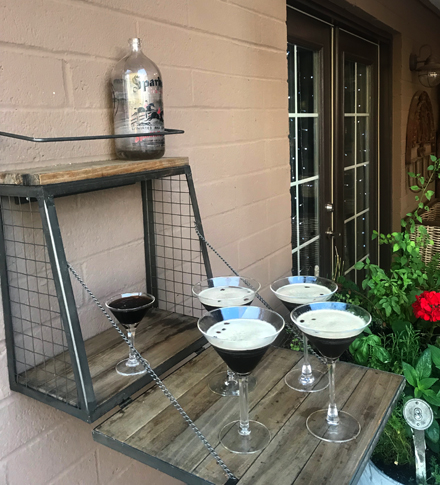 Espresso Martini
2 ounces vodka
1/2 ounce simple syrup *
1/2 ounce Kahlúa
1 ounce freshly brewed espresso
Place all ingredients in a cocktail shaker filled with ice. Shake well and then strain into chilled martini glasses. Garnish with three fresh coffee beans and serve immediately.
Makes 1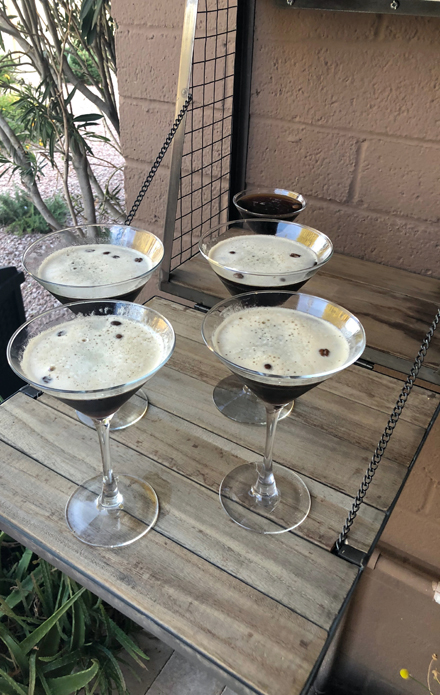 I don't drink coffee, so that little glass in the back is mine. It's just Kahlúa and vodka!
*SIMPLE SYRUP:  A boiled mixture of water and sugar. There are several thicknesses of simple syrup and they have different uses. Thin simple syrup -3 parts water to 1 part sugar, is used to glaze cakes and cookies. Medium simple syrup – 2 parts water to 1 part sugar, is used to sweeten iced tea and make lemonade. Thick simple syrup – 1 part water to 1 part sugar, is used to glaze candied fruits and is the basis for many cocktails.