Easter appetizer

I may have gone a little overboard with the flowers this Easter.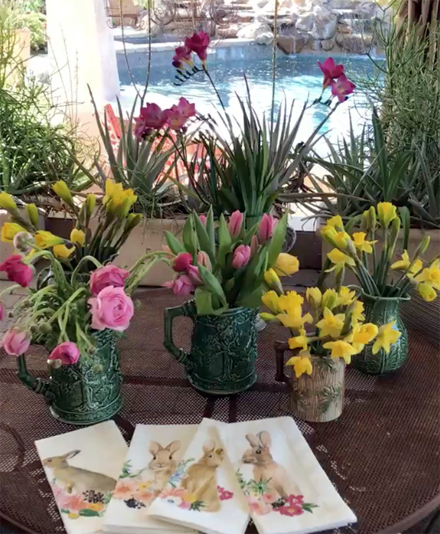 It's hard not to. Tulips. Daffodils. Freesia. Hydrangea. Gerber Daisy. Ranunculus. It's impossible to pick just one, or two for that matter!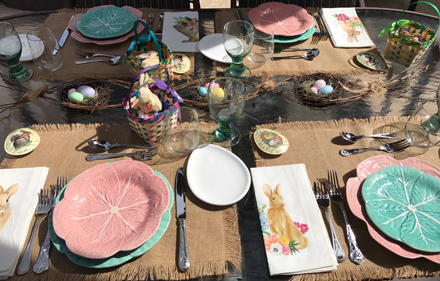 The funny thing is that I didn't use one of them on my Easter tablescape. They were all too fragrant and floral scents often interfere with the food.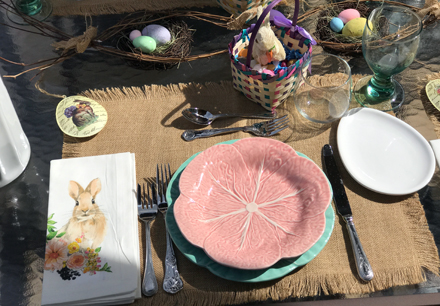 But they were enjoyed throughout the rest of the house.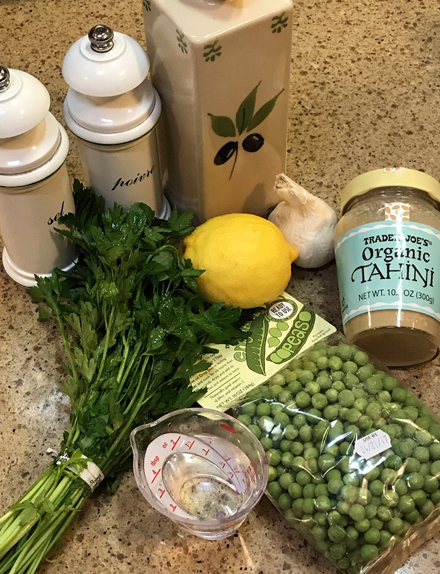 All of the flowers came from Trader Joe's, along with the fresh English spring peas that I used to make this appetizer.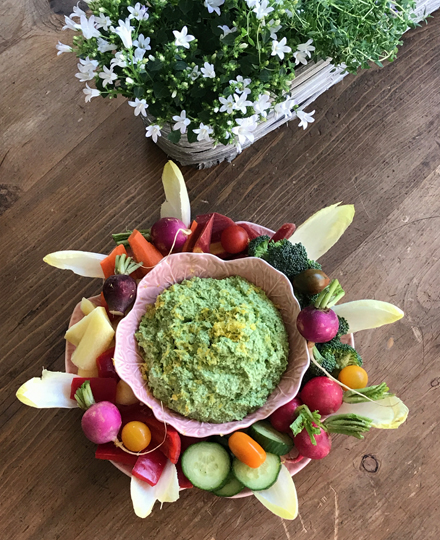 Fresh Spring Pea Hummus and Crudités
10-ounce package fresh English peas
1/2 cup roughly chopped fresh Italian parsley
1/3 cup tahini
2 tablespoons warm water
2 tablespoons olive oil
4 to 6 tablespoons fresh lemon juice
1/2 teaspoon salt
3 garlic cloves, peeled and minced
Lemon zest
Crudités (such as cherry tomatoes, Belgian endive spears, English cucumber, red bell peppers, carrots, and Easter egg radishes)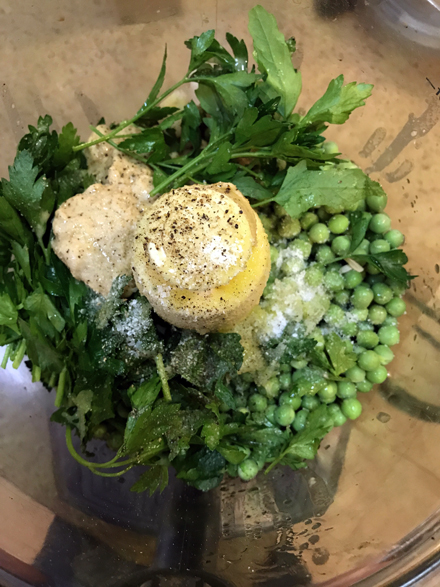 Place peas, parsley, tahini, warm water, olive oil, 4 tablespoons of lemon juice, salt, and garlic in a food processor; process until smooth.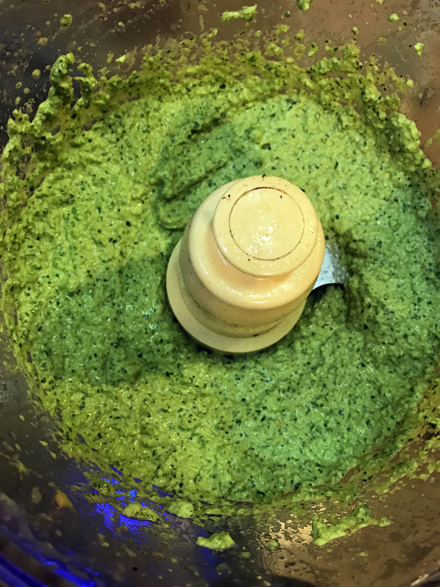 Blend in more lemon juice, 1 tablespoon at a time, if hummus is too thick. Taste and season with more salt, if needed. Transfer to a serving bowl and garnish with lemon zest.
Save
Save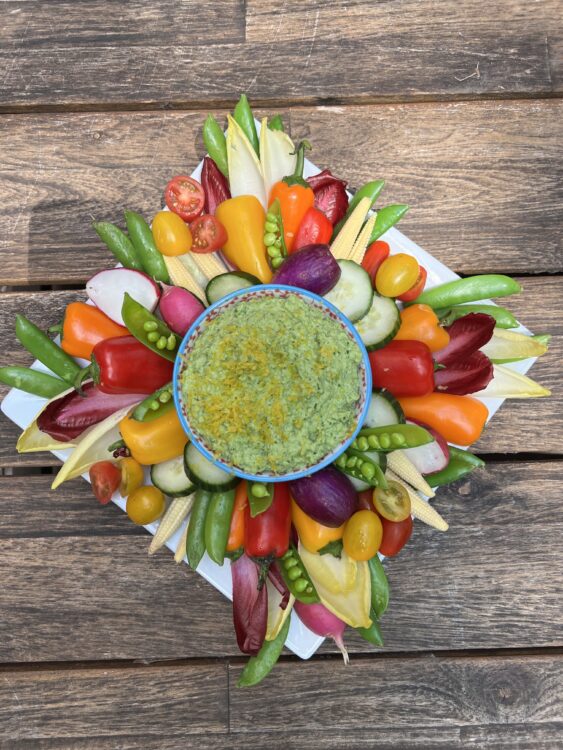 Serve with crudités
Makes about 2 cups