dinner on the fly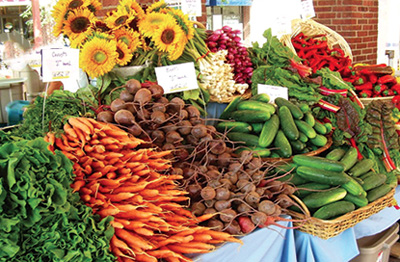 I often wander through farmer's markets and produce departments with the best intentions. Squash for a gratin, cucumbers for a dip, apples for a pie, spinach, and mushrooms for a salad.  Unfortunately, once I get home and pack it all away in the produce drawers – gratins, dips, pies, and salads don't always get made.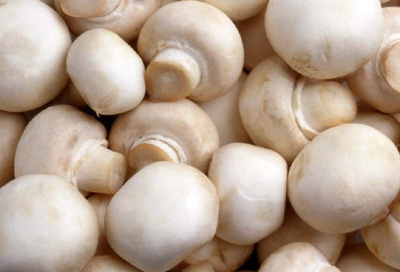 Such was the case with my most recent packages of mushrooms and spinach. The meal that the salad was planned for didn't happen when we were invited out to dinner with friends, and for some inexplicable reason, I didn't feel like a spinach salad the next night. OK, honestly, I was too tired to make an entrée and a salad.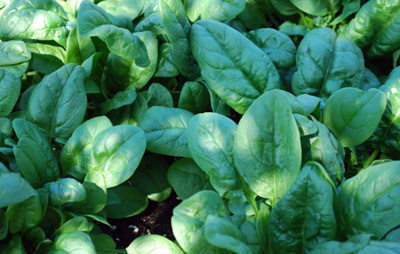 Instead, I combined the ingredients and just made one dish. The result wasn't especially inspiring, but it did get dinner on the table … with minimal thought, time, and effort. Sometimes, one can't ask for more than that!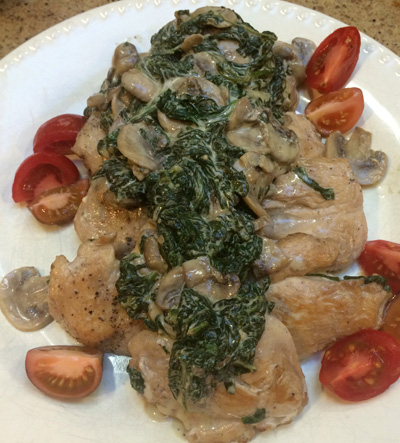 Quick Mushroom and Spinach Chicken
2 boneless skinless chicken breasts
Salt and freshly ground black pepper
1 tablespoon olive oil
1 package of mushrooms, thinly sliced
2 garlic cloves, peeled and minced
1 bag of spinach (just about any size will be fine since it will wilt down to almost nothing in the end)
1/2 cup half-and-half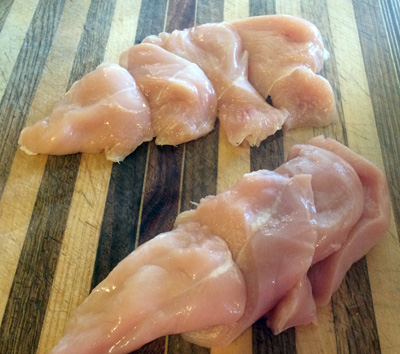 Slice each chicken breast on a sharp diagonal into four pieces. This helps the chicken cook more quickly and is an alternative to pounding the chicken thin. Season all over with salt and pepper.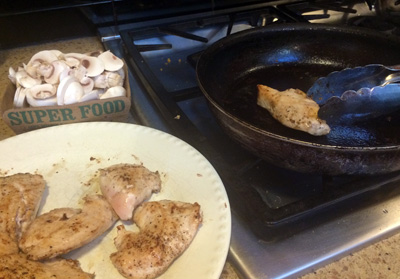 Heat a large skillet and add the oil, brown the chicken pieces on both sides and then transfer to a plate. You will not be cooking the chicken all the way through, just browning it.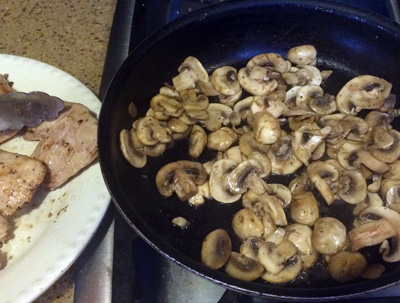 Add the mushrooms to the skillet and sauté until they release their water, add the garlic and cook for one more minute.
Add the spinach. Gently toss to wilt.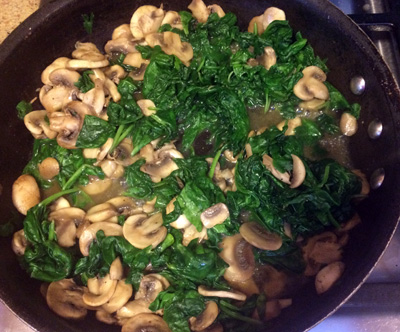 Once the spinach is wilted, add the chicken back to the pan.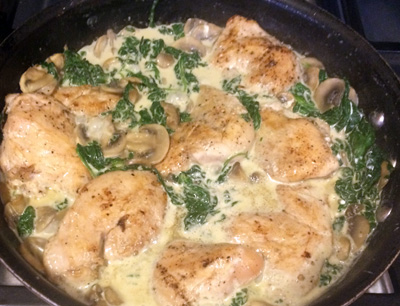 Pour in the half-and-half and gently simmer for an additional 8-10 minutes or until the chicken is cooked through and the sauce is reduced to a rich and creamy consistency.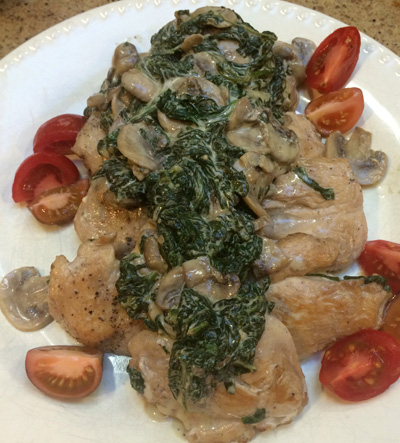 Lay the chicken pieces on a platter, top with the creamy spinach and mushroom mixture, and serve.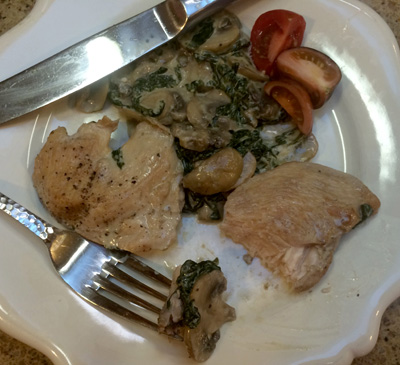 Serves 2 or 3