Dad's 86th birthday dinner
My Dad's 86th birthday was Tuesday the 18th. We celebrated on Wednesday night with the dinner Dad requested and would probably ask for every weekend if he could.
Liver and Onions.
Thank goodness his birthday only comes around once a year!
Dad and Dave enjoy that meal, but not so much Connor, my sister, Sloane, and me. I made baked "fried" chicken for those of us with good taste.
Let's see, we have brown liver, brown caramelized onion, brown baked chicken, light brown gravy, and white mashed potatoes … looks so appealing, and appetizing. Not!
I tried to make things better by setting a colorful and cheerful table.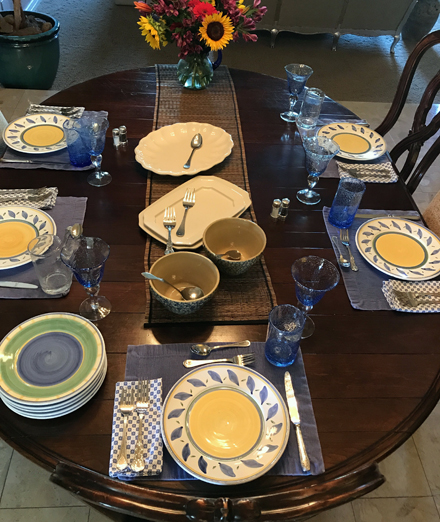 And I offset the "mostly shades of brown" menu with a bright mixed citrus salad, green and yellow zucchini bake, and a sunny lemon pie.
Mashed Potatoes & Gravy



Italian Summer Squash Bake
Lemon Pie with Whipped Cream
I've posted the recipe for Dad's liver and onions before and I'll put up the baked chicken, citrus salad and pie recipes in the coming days. Today we'll get right to the squash bake.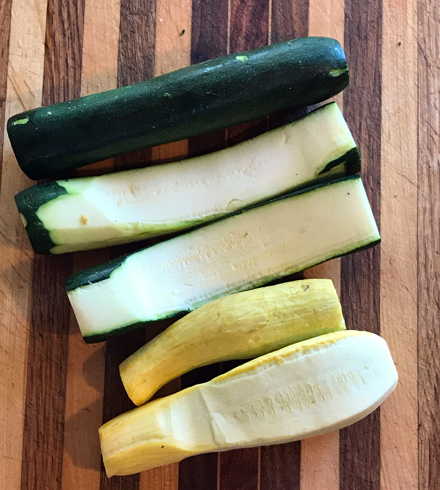 In the gorgeous tart recipe from two days ago, I peeled off thin slices of zucchini and yellow squash, leaving the center portions of the vegetables behind. For this recipe, I used those otherwise discarded pieces.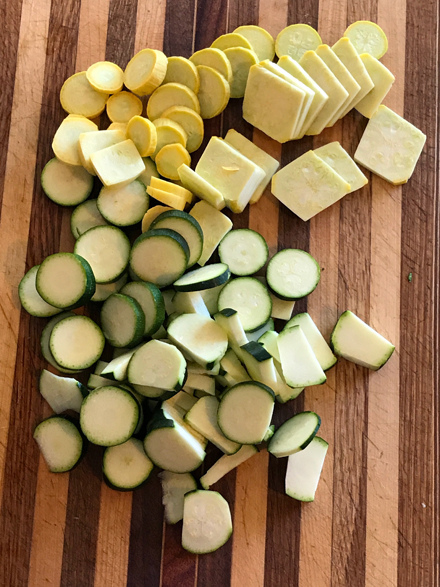 You can do the same or just start with a nice freshly purchased (or picked) squash of your own.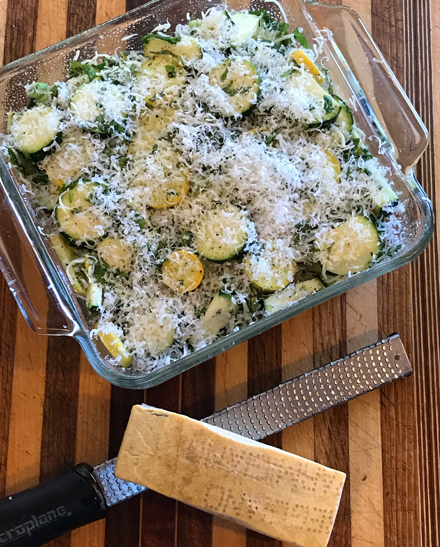 Italian Summer Squash Bake
2 medium zucchini, trimmed and sliced
2 medium yellow squash, trimmed and sliced
1/4 cup chopped fresh basil
4 thinly sliced green onions, white and green portions
1 teaspoon fresh thyme leaves
2 garlic cloves, peeled and minced
1 poblano pepper, roasted, peeled, seeded, and diced
1 cup Italian cheese blend; such as Mozzarella, Provolone, Romano, and Asiago
1/2 cup freshly grated Parmesan, divided
Salt and freshly ground black pepper, to taste
Preheat the oven to 350 degrees. Spray an 8 x 8-inch baking dish with non-stick cooking spray.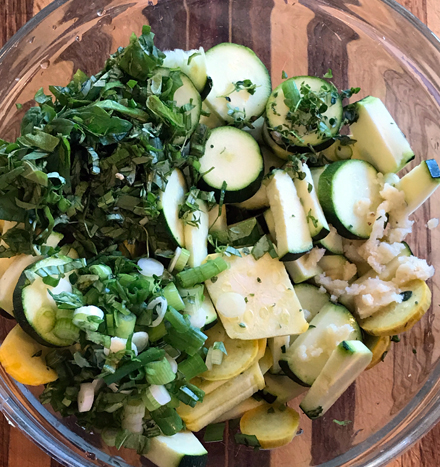 Combine the squash, basil, green onions, thyme, and garlic in a large bowl until well mixed.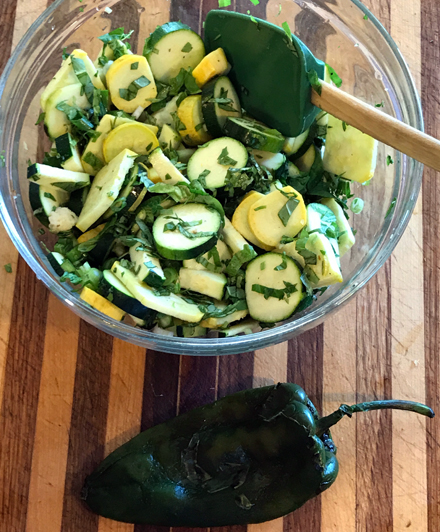 Stir in the diced poblano and the cheese blend.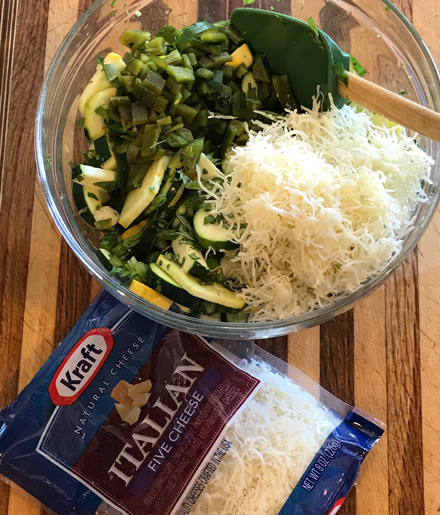 Season with salt and pepper.  Transfer the mixture to the prepared baking dish and sprinkled the top with 1/4 cup of the Parmesan cheese. Bake uncovered in preheated oven for 25 minutes.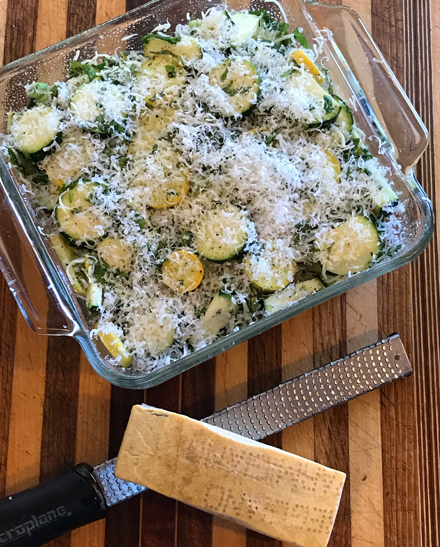 Remove from the oven and sprinkle over the remaining 1/4 cup Parmesan cheese.  Put the dish back in the oven and bake 12 minutes longer, or until the cheese is melted and nicely browned and the zucchini is cooked through.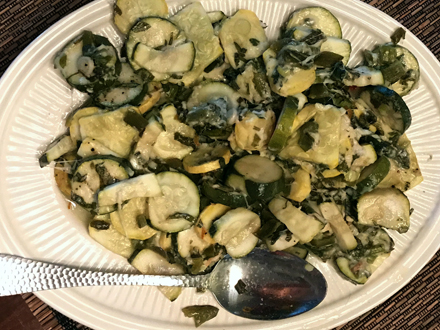 Serves 6 to 8
Save