cute as a button

What do you get when you mix together a little cheddar, flour, and butter and then bake it? Tasty melt-in-your-mouth morsels of heavenly goodness, that's what!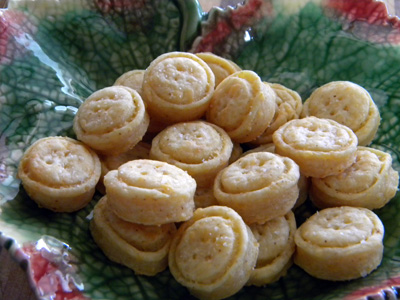 Cheddar Cheese Button Crackers
1  1/2 cups shredded sharp cheddar cheese
3/4 cup flour
1/4 cup cold unsalted butter, cut into small pieces
1/4 teaspoon salt
1/4 teaspoon cayenne pepper
2 tablespoons milk
2 tablespoons kosher  or sea salt, for sprinkling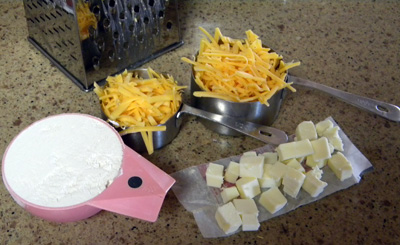 Place 1 cup of the cheese in a food processor, then the flour, next, the butter pieces, then the remaining 1/2 cup of cheese along with the salt and cayenne. Pulse until the ingredients look like fine crumbs.  Add the milk and pulse until the dough almost comes together.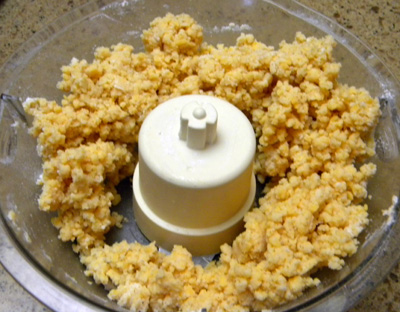 Remove from the food processor and knead until the dough is soft and well mixed. Wrap the dough in plastic and refrigerate for at least 30 minutes.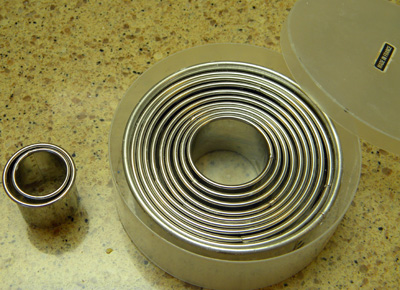 Preheat oven to 350 degrees. On a floured surface roll out the dough to a 1/8 inch thickness. Use a 1-inch round or another small cookie cutter to cut out, re-roll, and cut out scraps. You can use any small cookie cutter, in any shape you would like to cut out the crackers, but I especially love to cut them out into little buttons. If you have a set of round cutters, use the smallest two; the 1-inch and the 3/4-inch diameter cutters. Use the 1-inch to cut out the rounds and the 3/4- inch for just pressing slightly into the dough for button-like detailing.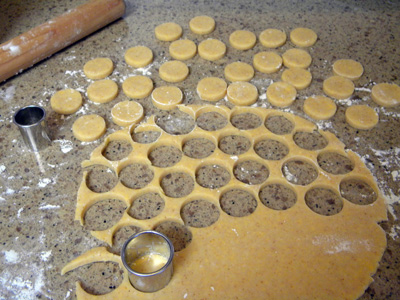 Place cut dough on a Silpat or parchment-lined baking sheet about 1/2-inch apart. Use a toothpick to make 4 small holes in the center of the dough to finish off your button design. Sprinkle lightly with kosher or sea salt.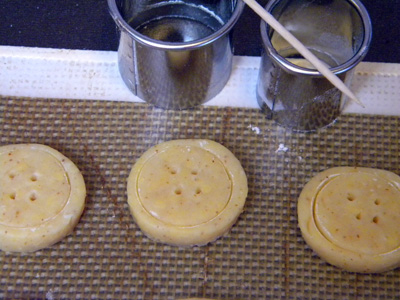 Bake crackers for approximately 25 minutes or until lightly browned around the edges and crackers are firm to the touch.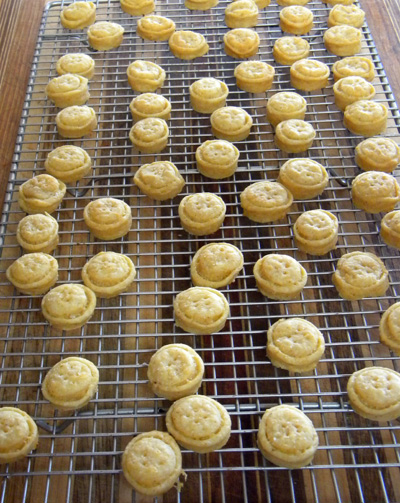 Remove crackers to a wire rack to  cool.
Makes about 60 buttons