cool and crisp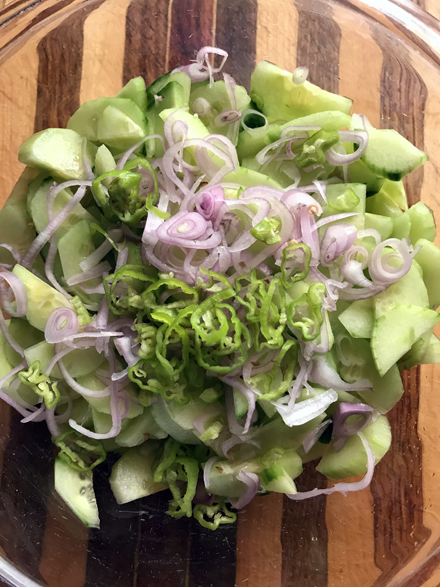 This refreshing salad is the perfect counterpoint and complement to the Spaghetti Squash Pad Thai – posted last week. It is best served cold from the refrigerator.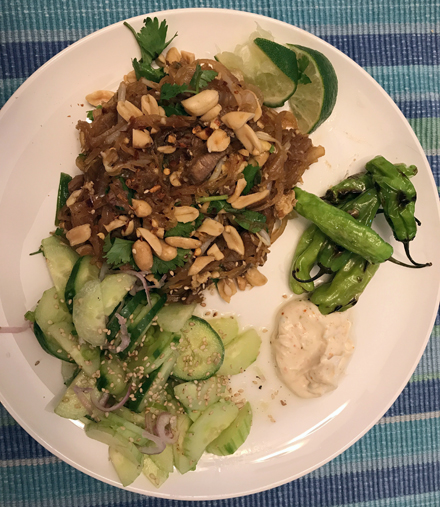 My family enjoys and can tolerate quite a bit of heat and spice in our food. I thinly slice the jalapeño pepper for this dish, but it can also be finely minced for those who like things toned down a bit. I give directions for both methods; you decide which suits your taste.
Prep the salad and the dressing hours ahead and then dress it just before you heat up the wok for the pad Thai and your meal will come together in a snap.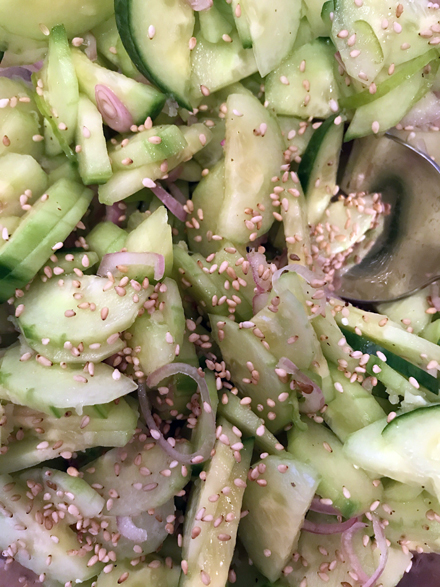 Crunchy Cucumber Salad
1 English cucumber, peeled *
1 large shallot, peeled and thinly sliced
1 small jalapeño pepper
1/4 cup rice vinegar
2 teaspoons water
2 teaspoons sugar
2 teaspoons peeled and finely grated fresh ginger root
1/4 teaspoon salt
Freshly ground black pepper
Fresh mint
Toasted sesame seeds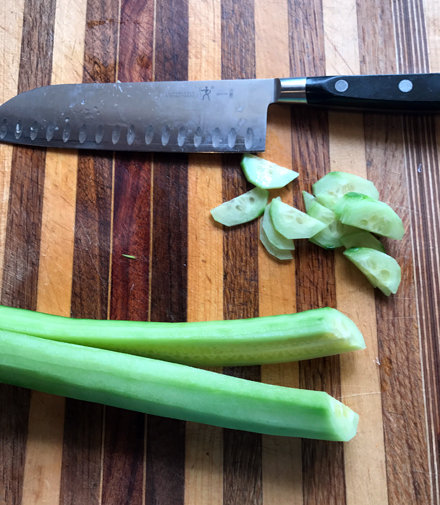 Slice the cucumber in half lengthwise, then into thin half-rounds. (*I like to leave an inch or two on the end of the cucumber unpeeled, to add a little extra color for the salad.)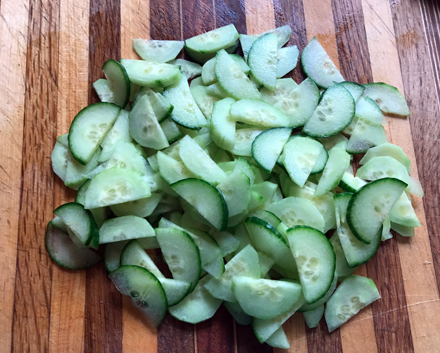 Combine the cucumber and shallot in a bowl.
Depending on the amount of heat you like, either thinly slice the jalapeño and remove any seeds OR stand the jalapeño on its end and slice down the sides to remove the flesh. Discard what remains, which will be the center part, this contains the seeds and membrane and is where the most heat is. Thinly slice the pieces of flesh and then mince fine.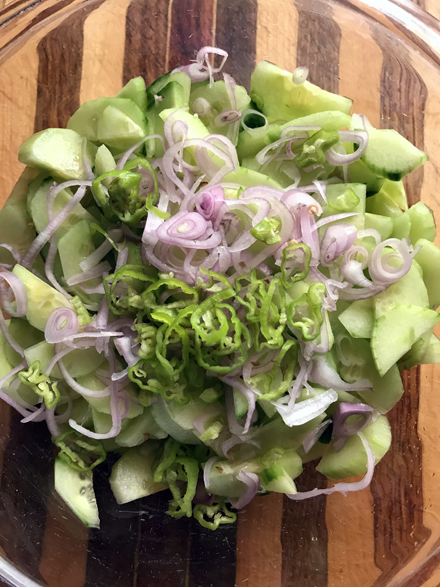 Add as much of the sliced or minced jalapeño as you like to the cucumber and shallot. If you are heat sensitive, start out with about 2 teaspoons, you can add more later if you think it needs more zip. Cover with plastic wrap and refrigerate.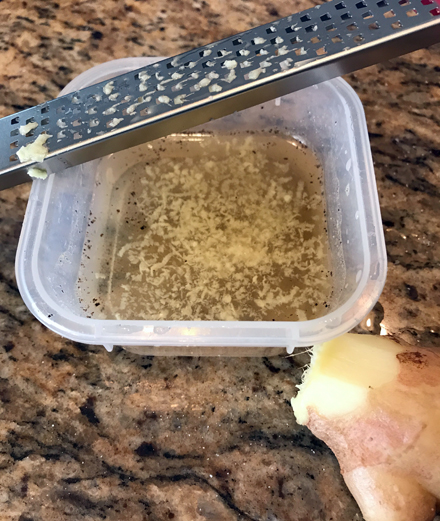 In a small bowl, whisk together the vinegar, water, sugar, grated ginger, salt, and pepper; cover and refrigerate. Twenty to 30 minutes before serving, add the dressing to the cucumber salad, toss well and return to the refrigerator.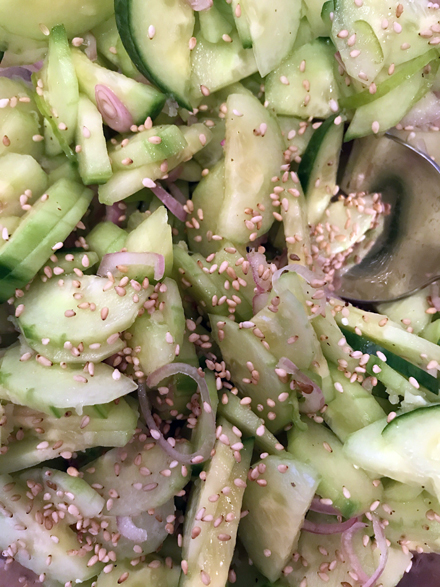 Taste the salad and add more jalapeño, if needed. Garnish with fresh mint and toasted sesame seeds.
Serves 4 to 6
Save
Save
Save
Save
Save