Christmas Potluck Recipe 8
Recipe #8 was chosen and made by Anne. She was gracious enough to leave behind a gallon-size ziplock of these tasty little morsels for me and the family. We snacked on them right through Christmas! Thank you, sweet friend!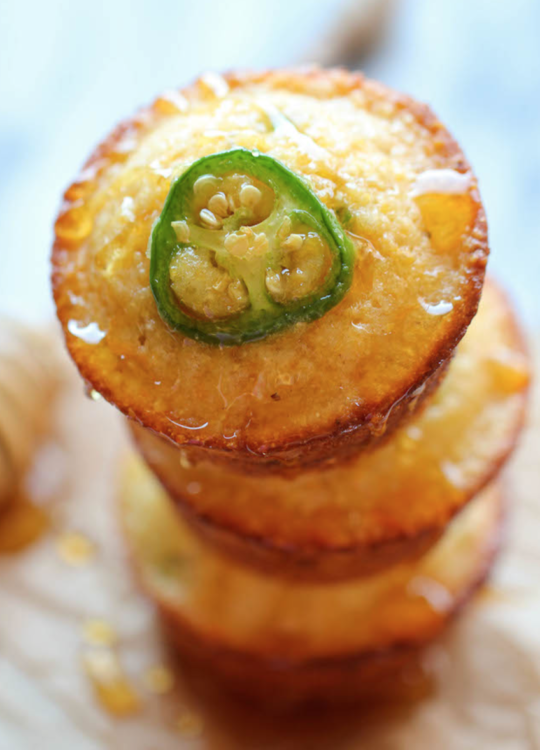 Jalapeno-Cornbread Mini Muffins
1 cup flour
1 cup yellow cornmeal
1/2 teaspoon baking soda
1/2 teaspoon salt
1 cup buttermilk
1/2 cup unsalted butter, melted
1/2 cup sugar
2 large eggs
1 tablespoon honey
2 jalapenos, seeded and diced
1/4 cup shredded cheddar cheese
Mike's Hot Honey for drizzling, if desired
Preheat oven to 375 degrees. Lightly coat three 12-cup mini muffin tin with nonstick spray; set aside.
In a large bowl, combine flour, cornmeal, baking soda, and salt.
In a 4-cup glass measuring cup or another bowl, whisk together buttermilk, butter, sugar, eggs, and honey. Pour mixture over dry ingredients and stir using a rubber spatula just until moist. Add jalapenos and cheese, and gently toss to combine.
Scoop the batter evenly into the muffin trays. Place into oven and bake for 11-13 minutes, or until a tester inserted in the center comes out clean. Remove from oven and cool on a wire rack. Drizzle with hot honey, if desired
Makes 36
Recipe and Photo from Damn Delicious
Little Known Amazing Random Fact: The 1st area code in the USA, in numerical order, is and always has been, 201, in New Jersey. New Jersey was the home of the original Bell Labs.