Christmas Potluck Recipe 7
Photographer, Mary, chose to make these quick and easy goat cheese stuffed dates. I found a couple of other photos that Mary shared with me of the lovely party-goers. Those are included here. Mary, Thank You! <3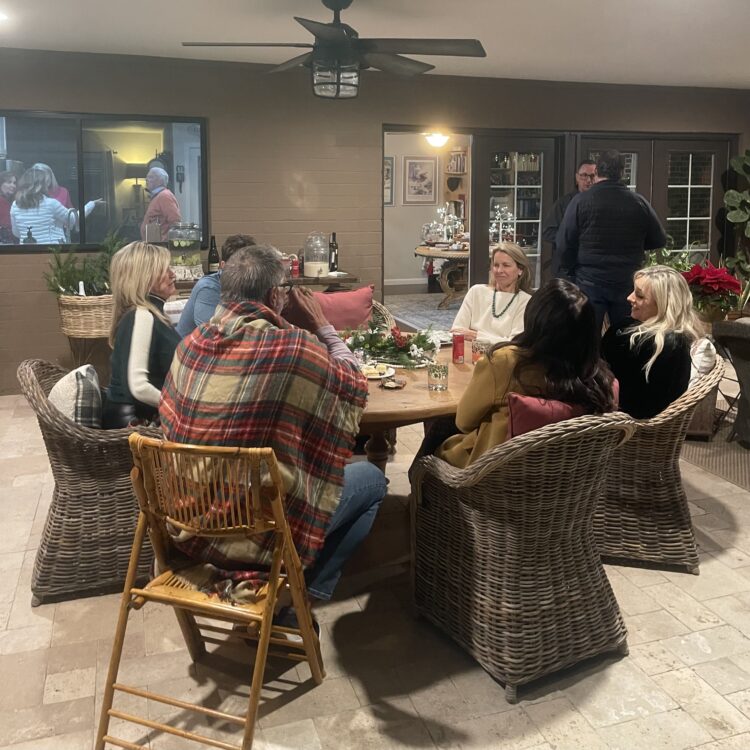 If you or your guests are not big fans of goat cheese, use half goat cheese and half cream cheese to tone down the tangy taste. Personally, I'm all the way Team Goat Cheese!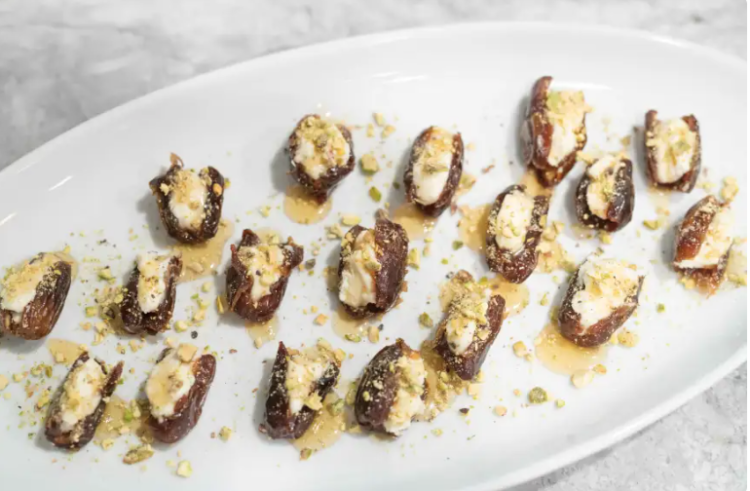 Goat Cheese Stuffed Dates
24 Medjool dates, slit lengthwise and pitted
4 ounces goat cheese, room temperature
3 tablespoons pistachios, crushed
Sea salt, to taste
Freshly ground black pepper, to taste
Smoked paprika, to taste
Honey, to taste
Uses a paring knife to split open the dates like a book, remove pits and set aside.
Generously fill each date with goat cheese, trying to make sure each one gets an equal amount.
Sprinkle the crushed pistachios on top of the goat cheese. Top each with a light sprinkle of salt, pepper, and paprika, being careful not to add too much as it can overpower the flavors of the dates and goat cheese.
Place on a serving platter and drizzle with honey.
Makes 24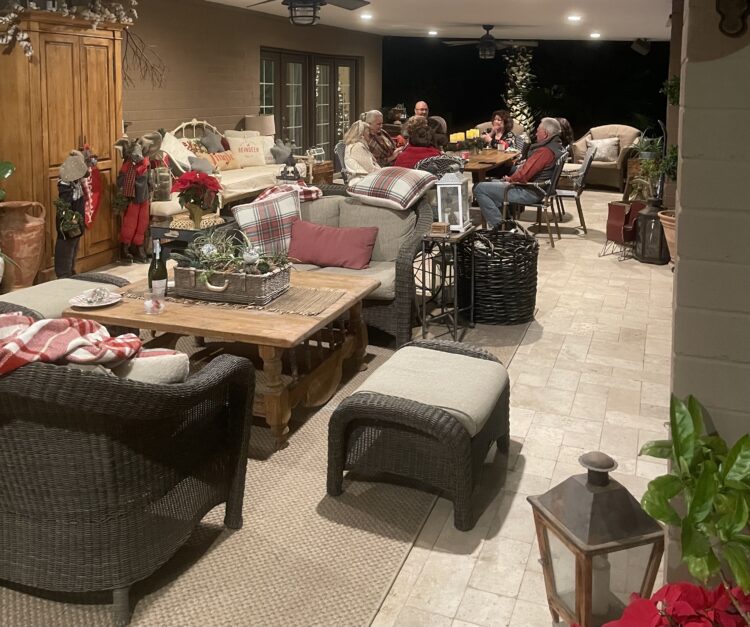 Recipe and recipe photo from Cooking Professionally
Little Known Amazing Random Fact: Ravens mate for life and grieve for the loss of one of their group (called an unkindness) and some can speak.