Christmas Potluck Recipe 5
Back to the appetizer recipes! Lori made these meatballs and they were delicious. So tangy sweet and savory little balls of yum.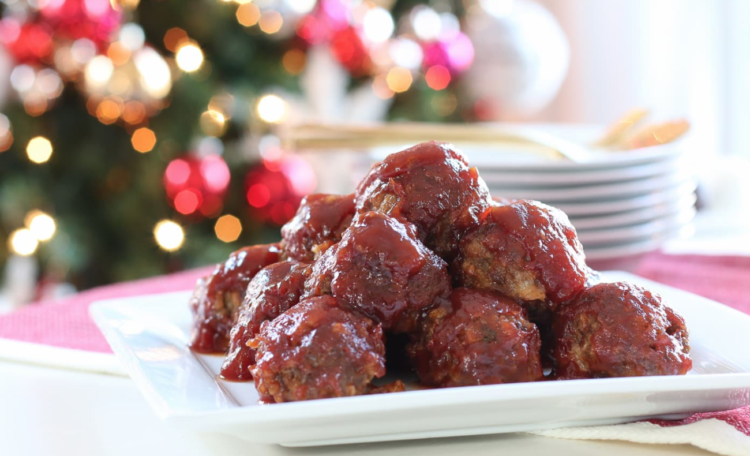 Cranberry Meatballs
Meatballs:
2 pounds ground beef
1 tablespoon fresh parsley, chopped
1 tablespoon soy sauce
1/2 teaspoon garlic salt
1/4 cup chopped onions
1 cup quick-cooking oats, uncooked
2 eggs, beaten
1/4 teaspoon freshly ground black pepper
1/3 cup ketchup
Cranberry Sauce:
14-ounce can jellied cranberry sauce
1 bottle (12 ounces) sweet chili sauce
1/2 cup brown sugar, packed
1 tablespoon lemon juice
Meatballs: Preheat oven to 350 degrees.
In a large bowl, combine all of the meatball ingredients. Mix with a fork until well combined.
Roll them into 2-inch balls and arrange the balls on a shallow baking sheet. Bake for 25 minutes. Drain off any excess grease.
Cranberry Sauce: In a small bowl, whisk all of the ingredients together until smooth. Then, spoon the sauce over the meatballs and bake for 15 more minutes. Serve warm.
Makes about 40
Recipe and photo from Inspired by Charm
Little Known Amazing Random Fact: The question mark and the exclamation mark together are called an interrobang ?