Christmas Potluck Recipe 4
This recipe may be one you want to have in your back pocket and wait to make. Why? Because it is for deviled eggs.
Eggs! What is happening with eggs!?! If you live in a cave or maybe you're a vegan and don't know but there is a world-wide egg shortage. They are hard to find in stores and may cost up to $10 a dozen for organic right now!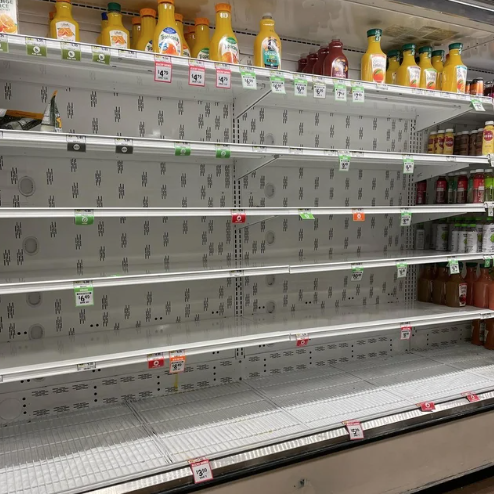 The Avian flu is the cause. It is predicted to last into the first month or two of this year. I believe the shortage hit right around the time of our party (12/18/22). I don't think Peggy, who made this recipe, had a problem, but it would have been an issue a week or so later. These devils are darn good, so how about you bookmark this and save it for Easter?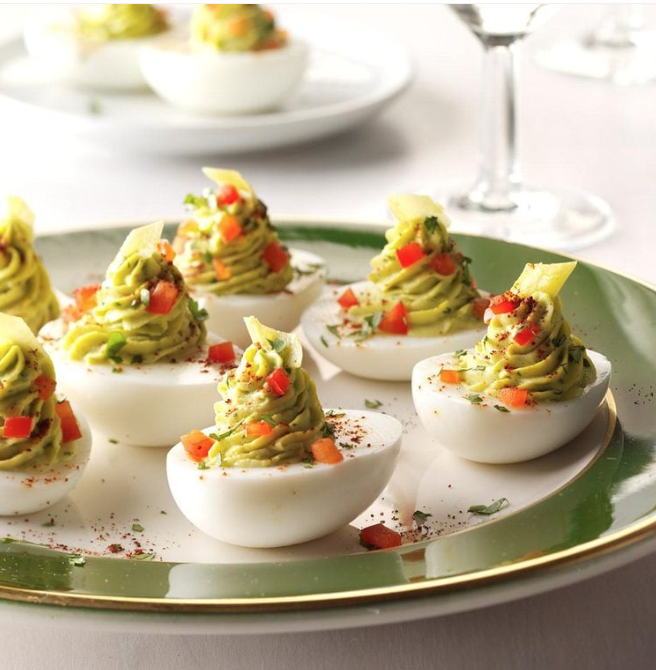 Pickled Pepperoncini Deviled Eggs
6 hard-boiled large eggs
16-ounce jar garlic and dill pepperoncini
1 medium ripe avocado, peeled and pitted
3 teaspoons minced fresh cilantro, divided
1/4 teaspoon salt
1/8 teaspoon freshly ground black pepper
1 tablespoon minced sweet red pepper
1/4 teaspoon chili powder
Cut eggs lengthwise in half. Remove yolks, reserving whites. Mash yolks. Stir in 1 teaspoon of minced garlic from the pepperoncini jar and 2 teaspoons of pepperoncini juice. Add 3 tablespoons minced pepperoncini and the whole avocado; mash with a fork until smooth. Stir in 2 teaspoons of cilantro, salt, and pepper.
Cut a small hole in the tip of a pastry bag or in a corner of a food-safe plastic bag; insert a medium star tip. Transfer the avocado mixture to the bag. Pipe into egg whites, swirling it upward to resemble Christmas trees. Sprinkle trees with minced red pepper, chili powder, and remaining cilantro.
Cut open and seed one larger pepperoncini; slice into 12 small diamond shapes to top Christmas trees. Refrigerate, covered, until serving. Save the remaining pepperoncini for another use.
Makes a dozen
Photo and recipe from Taste of Home
Little Known Amazing Random Fact: Michigan and Ohio once fought a battle over Toledo; Michigan won.