Bloody Mary Shrimp appetizer
 
Bloody Mary Shrimp Spoons
Shrimp
1

pound

medium shrimp in the shell, deveined

4 large (outer) celery ribs, diced


6 green onions, white and green parts,

thinly sliced
Sauce
1/2

cup

ketchup

1/4

cup

vodka

1/4

cup

freshly squeezed lemon juice

1 to 2

tablespoons

bottled horseradish, to taste


1

teaspoon

Worcestershire sauce

1

teaspoon

Tabasco

Salt and freshly ground black pepper, to taste
Assembly
Chinese soup spoons
Diced avocado or cilantro sprigs, for garnish
Arugula or mixed greens
Shrimp: Bring a large saucepan of salted water to a boil. Add shrimp, then remove from heat and let stand in water until cooked through about 5 minutes. Drain in a colander and cool to room temperature, then peel. Cut shrimp into pieces just a bit larger than the diced celery.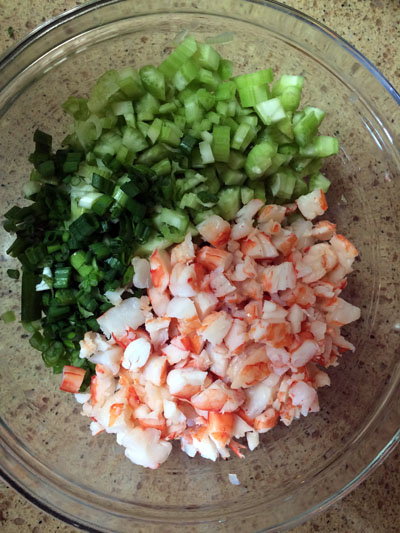 Place in a medium bowl and add the celery and green onion.
Sauce: In another bowl, whisk together the ketchup, vodka, lemon juice, horseradish, Worcestershire sauce, and Tabasco. Add the salt and pepper, to taste.
Assemble: Just before serving, stir the sauce into the shrimp mixture.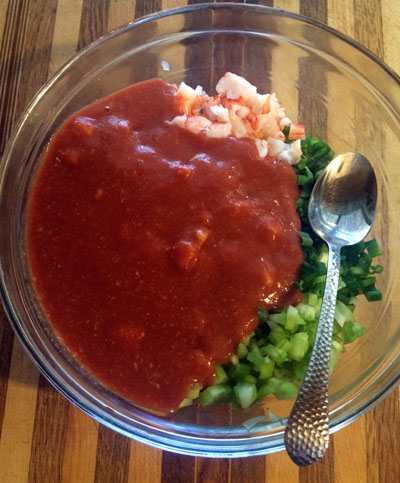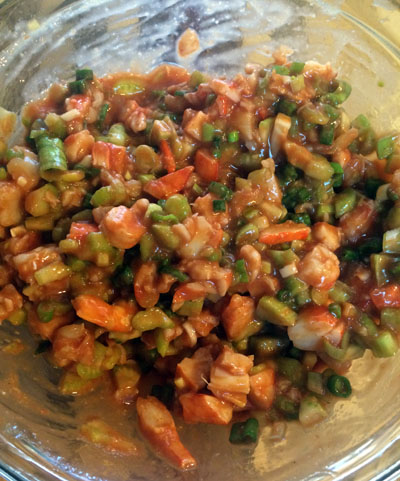 Spoon into each Chinese soup spoon and arrange spoons on a platter that is lined with greens. Garnish with diced avocado or cilantro sprigs, if desired.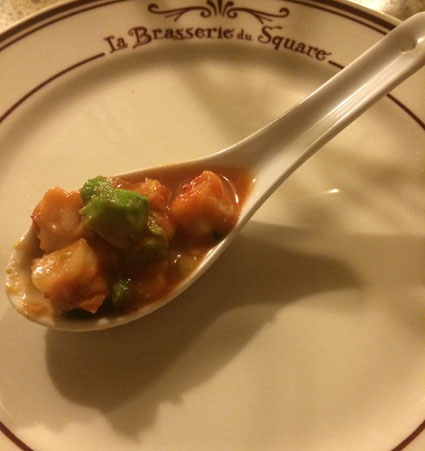 Makes about 70 shrimp spoons