Black Friday Party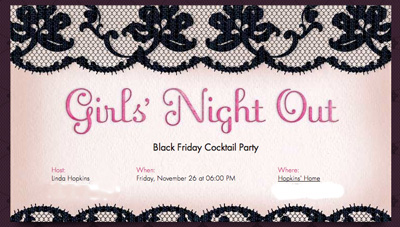 Who in the world would have a party the day after Thanksgiving, coming off of a cooking marathon? Me! Crazy, I know, but I am still really looking forward to seeing my friends at an impromptu get-together before the holiday rush. In fact, it's sort of a kick-off to the madness of the Holiday Season, called a Black Friday Cocktail Party.
I'm making about half dozen appetizers and serving darling little splits of Freixenet Cordon Negro; the brut champagne in the little black bottles. Here is one of the dishes we'll be slurping on, I'll post more recipes and pictures tomorrow and for a few days to come. All will be more than appropriate for your own holiday party or to bring along to the ones you'll be attending.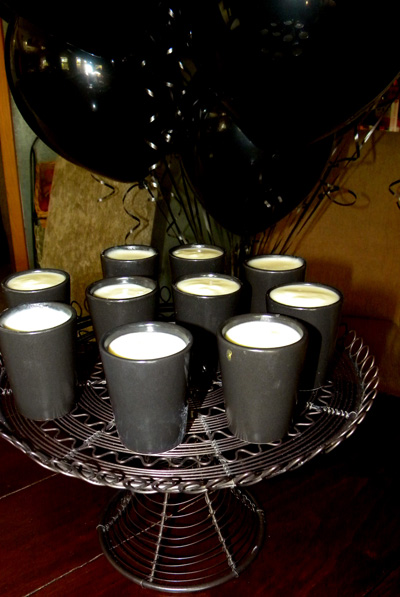 Potato, Parsnip, Pear, and Parmesan Shooters
1 tablespoon olive oil
1 medium onion, peeled and diced
Salt and freshly ground black pepper
1 pound Yukon Gold potatoes, peeled and cut into 2-inch cubes
3/4 pound parsnips, peeled and cut into 2-inch chunks
2 Bosc pears, peeled and cut into 2-inch chunks
2 cups pear or apple cider
1 cup chicken or turkey broth
1/2 cup half-and-half
1/2 cup grated Parmesan cheese
Heat the oil in a large pot, add the onion, and season with salt and pepper.  Sauté the onion until soft and translucent.  Add the potatoes, parsnips, and pears and toss to combine.  Add the cider and broth and bring to a boil, reduce heat and simmer until the parsnips and potatoes are tender about 20 minutes.
Puree in a blender in batches, until smooth and creamy.  Return soup to the pot and stir in the half-and-half and the Parmesan. Taste and season with additional salt and pepper as desired.
Serve hot or at room temperature in shot glasses or vessels of a similar size.
Makes about 7 cups and serves a crowd