best neighborhood ever!
http://maientertainmentlaw.com/?search=us-pharmacy-selling-levitra by Linda Hopkins
http://maientertainmentlaw.com/?search=order-accutane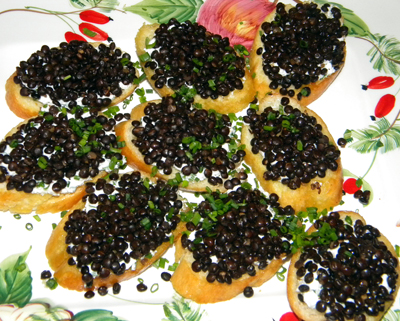 http://cinziamazzamakeup.com/?x=comprare-levitra-senza-ricetta-Puglia Last night was our neighborhood Holiday Progressive Dinner. A fantastic time was had by all. My name was drawn to go to Tony and Cindy Hancock's gorgeous home for dinner, and I was one lucky girl. Check out that beautiful holiday table! The food was fabulous too, and the company… it couldn't have been more lovely.
source url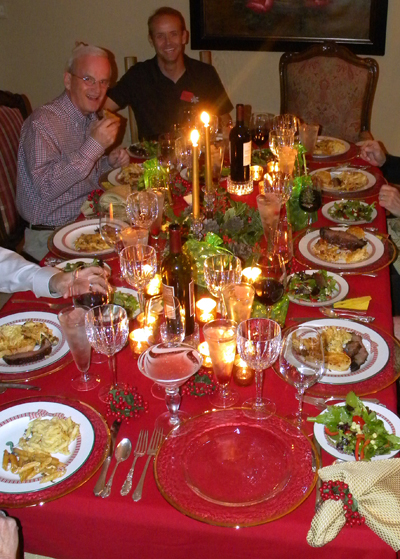 farmacia online viagra generico a Napoli I made several appetizers for the beginning of the evening, here is one of them.
Midnight Black Lentil Crostini
1 pound black lentils
Kosher salt
1 baguette, sliced thinly on the diagonal
1/3 cup olive oil
1 teaspoon sea salt
3 peeled garlic cloves, cut in half lengthwise
8 ounces goat cheese, room temperature
1 teaspoon milk
2 bunches chives
lasix and acetaminophen side effects Preheat oven to 350 degrees.  Wash and pick over the lentils. Place lentils in a pot and cover by 3 inches with water.  Bring to a boil and simmer for 15 to 20 minutes. Lentils should be tender but not splitting or falling apart.  Season with 2 teaspoons Kosher salt, taste and add more salt if needed.  Remove from the heat and drain any remaining liquid.  Set aside to cool to room temperature.
http://cinziamazzamakeup.com/?x=farmacia-viagra-generico-50-mg-a-Genova Place the olive oil and sea salt in a large bowl; add all the sliced baguette rounds to the bowl and toss well. Place slices in a single layer on two baking sheets.  Bake in preheated oven for about 10 minutes or until slightly golden. Rub the hot baguette slices with the garlic halves.
Best price clomid online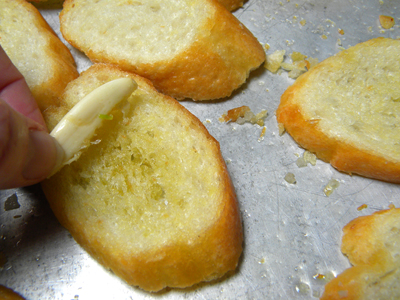 get link In a small bowl blend together the goat cheese and milk. Use kitchen shears to snip one bunch of chives into the goat cheese and stir to combine.
To assemble; spread each crostini round with the goat cheese-chive mixture. Top with a small spoonful of lentils. Garnish with more snipped chives.
Makes about 4 dozen