Bacon Wrapped Maple Brussels Sprouts
vardenafil generico dosaggio by Linda Hopkins
find cheap canadian viagra This is one of the recipes I made for the 2016 Holiday Appetizer Pot-Luck and it is a winner any time of year. It only has four ingredients and can be made well in advance, then thrown in the oven at the last-minute.
levitra 20 mg dosaggio I'd love to be able to tell you that these are just as good reheated the next day, but I've never had even one left any time I've made them to test that theory.
http://maientertainmentlaw.com/?search=prednisone-prices Of course, in my opinion, anything wrapped in bacon is the perfect appetizer for any occasion!
viagra generico in farmacia senza ricetta pagamento online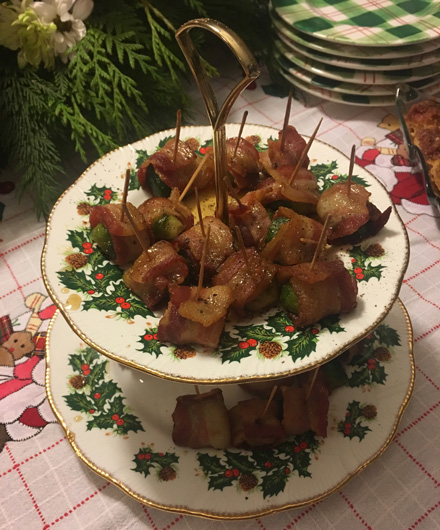 Bacon Wrapped Maple Brussels Sprouts
15 Brussels sprouts, ends trimmed
15 pieces bacon (regular cut, not thick cut)
5 tablespoons maple syrup, divided
Freshly ground black pepper
http://maientertainmentlaw.com/?search=where-do-i-buy-furosemide-lasix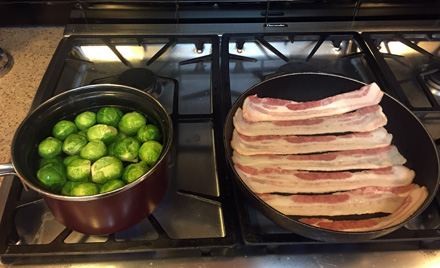 http://cinziamazzamakeup.com/?x=dove-comprare-viagra-generico-a-Genova Bring a small pot of water to a simmer. Add the sprouts and cook for 8 minutes. Drain and set aside. Cut in half through then stem end when they are cool enough to handle.
watch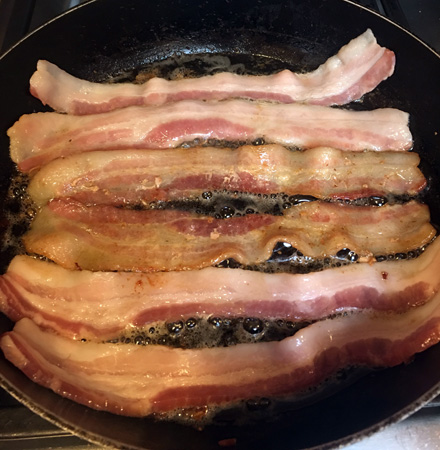 Fry bacon, in batches, in a large skillet until it is just beginning to brown but still pliable. Drain on paper towels.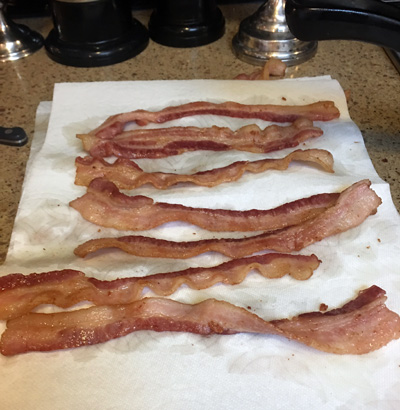 What you're looking for here is the exact opposite of what you ever what to have served at breakfast – you're looking for limp bacon.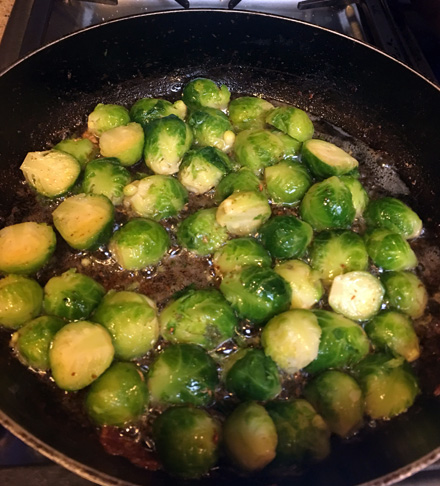 Place the Brussels sprouts to the same skillet, in the bacon drippings, that you cooked the bacon in, add 2 tablespoons of the maple syrup and sauté for 3 minutes. Remove with a slotted spoon and place on paper towels.
Cut each slice of bacon in half crosswise and then wrap each sprout half with a half piece of bacon. Secure with a toothpick. At this point the wrapped sprouts may be either cooked or covered and refrigerated for up to 12 hours.
Preheat oven to 400 degrees. Place sprouts on a foil-lined baking sheet and bake for 10-15 minutes or until bacon is crisp.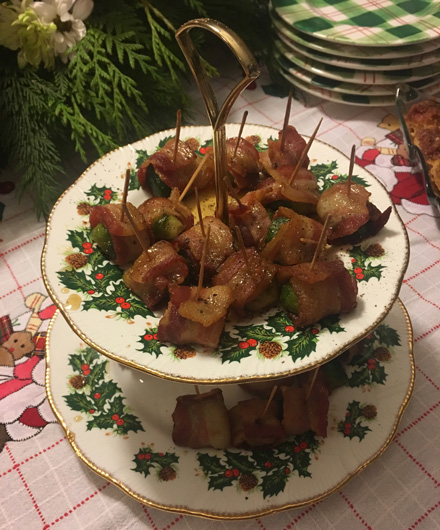 Drizzle with the remaining 3 tablespoons of maple syrup and a few generous grinds of black pepper and serve immediately.
Makes 30