almond spread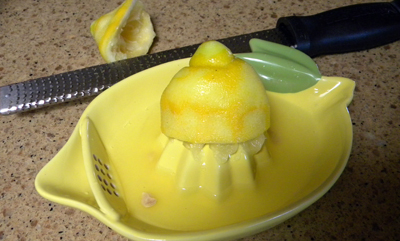 I purchased one too many package of fresh pizza dough from Trader Joe's last week for classes. I also had a few extra onions on hand and I always have plenty of herbs in the garden. Pretty much a no-brainer as to what to make with that dough, but I really didn't want to use cheese or make a sauce.  Then I remembered a foccacia I'd had in California that had an savory almond paste as the "sauce" – almonds, herbs, and caramelized onions… YES!
This did not turn out to be the prettiest focaccia I've ever seen or made, but my husband, son, and dad will attest to the fact that is darn tasty! One way to add a bit more color would be to sprinkle on the herbs after it comes out of the oven instead of before it goes in … so, yeah … do that!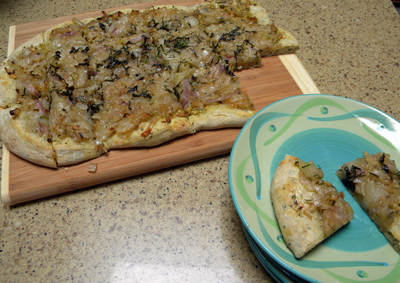 Caramelized Onion and Almond Focaccia
Fresh pizza dough, either homemade or purchased
Caramelized Onions
1 teaspoon olive oil
1 tablespoon unsalted butter
2 large onions, peeled and sliced (white, yellow, red -whatever you have)
Salt and freshly ground black pepper
Almond Spread
1 cup almonds, blanched, skins removed
1 garlic clove, peeled
Zest and juice of one lemon
1/4 cup water
2 tablespoons olive oil
1/2 cup mixed chopped herbs; such as chive, basil, dill, and/or parsley – divided
Salt and freshly ground black pepper
Roll out or stretch pizza dough to 1/4-inch thickness and place on a Silpat or parchment-lined baking sheet, cover with a towel and let rest while you prepared the remaining ingredients.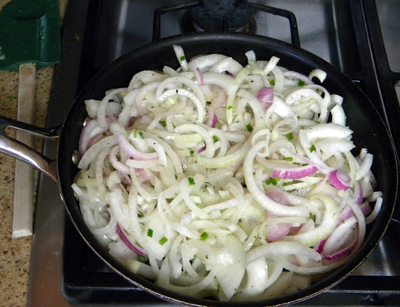 Caramelized Onions: Heat a large skillet over medium heat, and add the butter and olive oil. Once the butter is melted, add the onions and sprinkle with salt and pepper. Stir occasionally for about 5 minutes until soft and translucent. Reduce the heat to medium-low and cook for 20 to 25 minutes, stirring often, until onions are nicely browned and caramelized. Remove from heat and set aside.
Preheat oven to 450 degrees.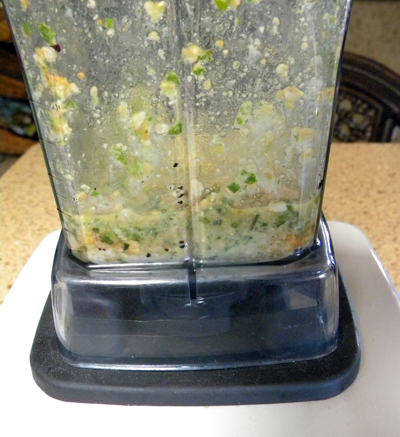 Almond Spread: In a food processor or blender, combine the almonds, garlic, lemon zest, lemon juice, and water to create a paste-like consistency.  Add the olive oil and 1/4 cup of the mixed fresh herbs and use the pulse button to mix in.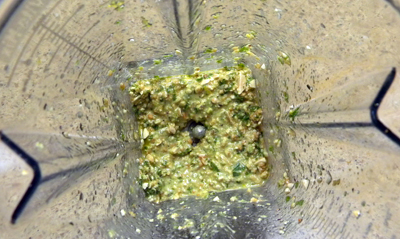 Spoon into a small bowl; taste and adjust seasonings, adding more lemon, salt, or pepper as you see fit.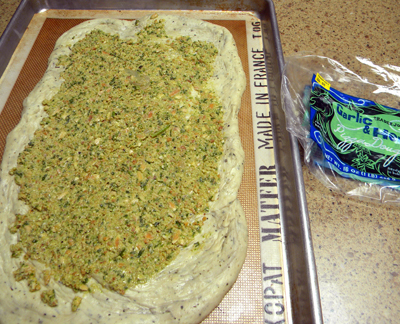 Spread the almond paste on top of the dough.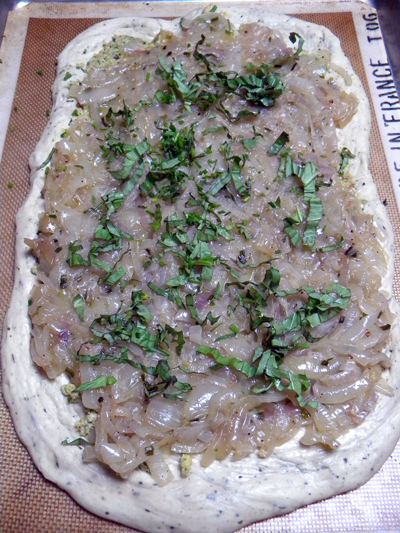 Top with the caramelized onions.  Now do as I say and not as I do, and set the remaining 1/4 cup herbs aside – do not place them on top of the onions as the picture above.
Place baking sheet in preheated oven and bake for 12 to 15 minutes, or until crust is cooked through and a golden brown.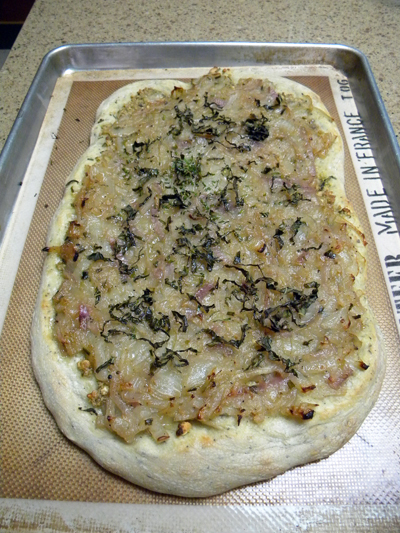 Remove from oven and sprinkle with the remaining 1/4 cup chopped herbs. Slice and serve.
Serves 8 to 10